Grammy award winner Marcus Miller is the headline artist for the Safaricom Jazz Festival that is slated for 17th February 2019.
Born in 1959, Marcus Miller is an American jazz composer, producer and multi-instrumentalist, but is best known as a bass guitarist. Miller was born into a musical family with his father being a church organist and choir director. His father by being a musician had a very big impact on his life such that by the time he was in his teenage years, he could play several instruments. He has had a successful career over the years and has over 24 albums to his name. Miller has also produced for musicians such as Miles Davis, Herbie Hancock, Luther Vandross, and David Sanborn.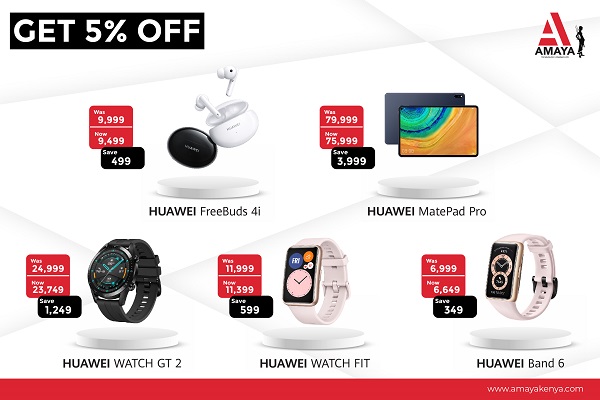 Miller has won numerous Grammy Awards as a producer for Miles Davis, Luther Vandross, David Sanborn, Bob James, Chaka Khan and Wayne Shorter. He won a Grammy Award for Best R&B Song in 1992, for Luther Vandross' Power of Love and in 2001 he won for Best Contemporary Jazz Album for his seventh solo instrumental album, M².
Other artists performing at the festival include Toine Thys featuring Herve Samb (Belgium), Jazzrausch Bigband (Germany), and Yazmin Lacey (UK). Kenya will be represented by Kato Change, Ghetto Classics, and the Safaricom Youth Orchestra.
The Safaricom Jazz series of events was launched in 2014 and it involves a main festival in February, the Safaricom Jazz Festival, and smaller events during the year called Safaricom Jazz Lounges. Musicians that have performed in the events series include the late Hugh Masekela, Richard Bona, Jonathan Butler, Salif Keita, Alune Wade and jazz band BWB.  Kenyan musicians that have performed include Nairobi Horns Project, Shamsi Music, Mwai and the Truth, AfroSync, Edward Parseen and The Different Faces, Jacob Asiyo and Kavutha Mwanzia – Asiyo, James Gogo, Juma Tutu, Chris Bittok, Limericks, Mambo Tribe and Eddie Grey.
The proceeds from the ticket sales of the Safaricom Jazz series of events are donated to the Ghetto classics music programme. The initiative has received Ksh. 60 million from the events. Ghetto Classics is a non-profit music programme for underprivileged youth in Nairobi and Mombasa. It plans to expand to Kisumu in 2019.
More details
VIP Show
Date: Friday 15th February 2019
Venue: Kasarani Training Grounds
Entry Charges: Ksh. 10,000 for per person and Ksh. 150,000 for Corporate Tables
Gates open at 6PM, show starts at 8PM
Main Festival
Date: Sunday 17th February 2019.
Venue: Kasarani Training Grounds
Entry Charges: Ksh. 2,000 for adults and Ksh. 500 for students (proof of ID must be provided)
Gates open at 11am and the show starts at 12.