Women make over 50% of the population and women owned businesses make about 48% of all SMEs in Kenya. Be that as it may, women remain underrepresented in all sectors, owning just about 1% of resources.
In manufacturing, women representation is quite low, a situation that led the Kenya Association of Manufacturers (KAM) to create a women in manufacturing programme. The programme's aim is to provide a platform for young female entrepreneurs to learn ways in which they can scale their businesses from SMEs and cottage industries to profitable and productive businesses in manufacturing. While launching the initiative, the manufacturing lobby noted that women are important in the drive towards growing manufacturing sector's contribution to the GDP from the current 9.2% to 15%.
That said, there are Kenyan women currently doing amazing things in the manufacturing sector and here are a few of them.
1. Flora Mutahi
Flora Mutahi is the founder of the well-known tea brand Melvin's Tea which makes tea blends, salt, and rice.
She entered the entrepreneurial world in the mid-1990s and never looked back. It all began while Muthai was working for an auditing firm with clients in the food industry. It was there, that she developed a love for food processing and creation, a passion that she decided to purse on her own. Her daily routine included making ginger tea, a tedious process. At the time there was little competition in the Kenyan market for ready made tea blended with natural spices, and an opportunity was presented. Fast forward several years later, and Melvin's Tea became an overall success.
She made history when she became the first ever women chairperson of the Kenya Association of Manufacturers (KAM) since the association was founded in 1959.
2. Tabitha Karanja
Tabitha Karanja is founder and CEO of Keroche Breweries and is one Kenya's leading entrepreneurs. Her company is Kenya's first home-grown beer and alcoholic drink manufacturer.
After the making of fortified wine failed due high taxation costs from the government, she switched to manufacturing ready-to-drink gin and vodka. Later on, she added beer to her range of alcoholic drinks, beginning with a brand called "Summit". In 2013, the factory began expansion plans to increase beer production from 60,000 bottles to 600,000 bottles per day. Today, her company's state-of-the-art production facility is targeting 20% of the Kenyan market.
3. Jane Karuku
Mrs. Karuku is a business leader, with strong management experience with over 20 years in FMCG and Non-Governmental organizations. Karuku has a long list of achievements from previously being the Managing Director of Cadbury Schweppes East Africa, Deputy CEO and Secretary General of Telkom Kenya and President for Green Revolution in Africa.
She was a Non-Executive Director at of the East African Breweries Limited (EABL) before becoming a Board member of the same in September 2013, a seat she continued occupying even after the company appointed her as the MD of its largest subsidiary, Kenya Breweries Limited (KBL) where she remains presently.
As the Managing Director of Kenya Breweries Limited (KBL), she directs one of the largest manufacturing operations in East & Central Africa. She is a jack of various trades, from strategy development, operational management, marketing as well as change management.
4. Helen Kimani
You may not know her, but you've probably consumed the two signature drinks manufactured by Kevian Kenya, a company in which she is the General Manager. She, in fact, brought Pick N Peel and Afia into our stores.
Kevian Kenya is a Kenyan drinks company that has been producing water and natural fruit juice beverages since 1992. It was probably scary being among the first to locally produce whole fruit juice at a massive scale, unsure about how consumers would embrace it. However, with both products currently flying off supermarket shelves, it's probably certain that Kimani doesn't regret her decision.
5. Phyllis Wakiaga
Phyllis Wakiaga is the CEO of the Kenya Association of Manufacturers (KAM). Before she became CEO in April 2015, she was the Head of Policy Research and Advocacy Unit KAM, a position she held since 2013.
She has successfully led the partnership with the National Council on the Administration of Justice to develop the Enforcement Manual to Combat Illicit Trade in Kenya and worked with the Commission on Revenue Allocation on the County Money Bills Project amongst other achievements.
She is on the Board of the Kenya Electricity Generating Company (KENGEN), Kenya Industrial Property Institute (KIPI), Anti Counterfeit Agency (ACA), COMESA Business Council and is a member of the Kenya Consumer Protection Advisory Committee (KECOPAC). She is also the Chair of the Kenya Water Industrial Alliance and the United Nations Global Compact Network Representative in Kenya.
6. Rita Kavashe
Rita Kavashe, a trained teacher by profession was selected to head the largest automotive assembler in East Africa in 2011; 17 years after joining the organization as a sales representative.
Ms Kavashe oversees the business operations of the lsuzu East Africa in Kenya. She also provided leadership when the majority shareholding changed from General Motors to Isuzu Motors, and steered the company through a smooth transition to Isuzu East Africa Limited.
" It's important for women to realise that no matter how high they go up the corporate ladder, they must never lose sight of the fact that they are women because there is such great advantage in retaining your feminine side. I want to continue to be a woman because I will have more opportunities to impact society positively," said Ms Kavashe
7. Mary Ngechu- Founder Plast Packaging Industries Limited
Mary Ngechu is the founder of Plast Packaging Industries.
Her plants provide printing and packaging solutions to fast growing industries in Kenya and East Africa. The mother of three, provides an employment opportunity for about 183 people.
Mary Ngechu was also named UN person of the year-runners up 2017 in recognition of her role in changing lives through promoting skills, decent jobs and enterprises in the manufacturing industry.
8. Ciiru Waithaka – Founder FunKidz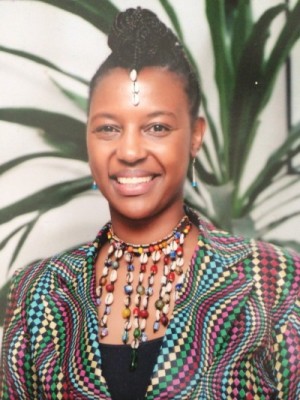 Wanjiru Waweru Waithaka is a creative entrepreneur and the founder of FunKidz
Ms Waithaka a graduated of Interior Architecture from the Glasgow School of Art, University of Glasgow, founded Funkidz Limited: an exciting, innovative children's brand that designs and manufactures world class products for children between ages.
Former US First Lady Michelle Obama recognized Ms Waithaka for her success in funding a program for kids from struggling families, to teach them about innovation and technology.
9. Winnie Mwendia – Founder Winnie's Pure Health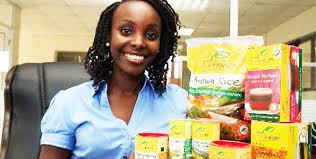 The idea of a Pure Health company started after she attended a health workshop in the United States.
On returning to Kenya, she attempted to promote a healthy eating lifestyle in schools, churches and women organizations, but failed. This nurtured the idea of a natural foods manufacturing company which she hoped would help change people's unhealthy eating habits.
A lawyer by profession, Ms Mwendia's passion for healthy living prompted her to build this company that produces, packages and sells health products such as herbal teas, brown rice and honey.
10. Lorna Rutto – Founder of EcoPosts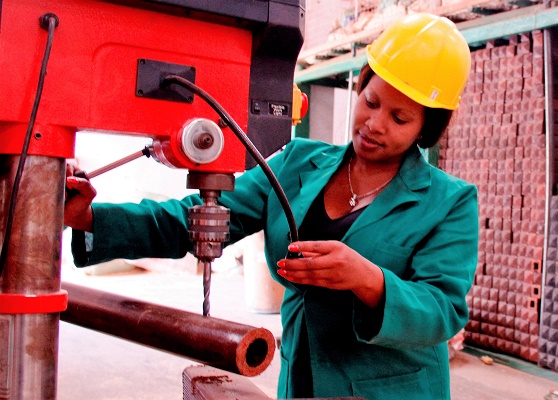 Lorna Rutto is the founder of EcoPost, a social enterprise created in response to the need to find alternative waste management solutions to Kenya's huge plastic waste problem.
Founded in 2009, EcoPost collects plastic waste and manufactures commercially viable, highly durable, and importantly environmentally friendly fencing posts. It has also created over 300 jobs, generated over Sh10.8 million in revenue in a year, saved over 250 acres of forests and taken over 1 million kilogrammes of plastic waste out of the environment.
Ms Rutto, a Bachelor of Commerce degree graduate from the African Nazarene University has won numerous awards for her efforts including prestigious Cartier Women's Initiative Awards as their laureate for sub-Saharan Africa
She has also developed a community engagement program where she works with marginalised youth and women groups and hopes to create over 100,000 jobs in the next 15 years.
11. Ruth Mwanzia, Founder of Koola Waters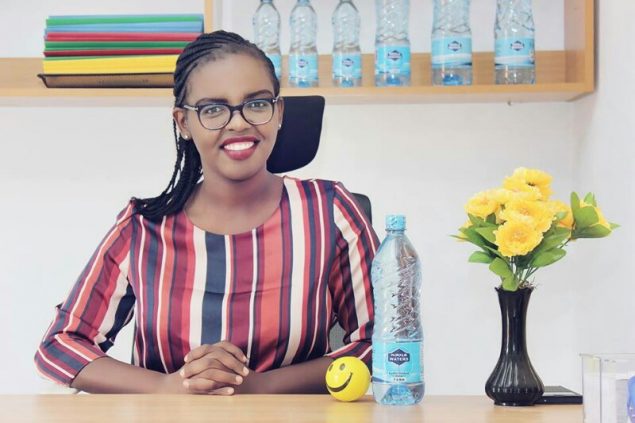 Ruth Mwanzia grew up in Kitui county (semi arid area) and understood only too well the challenge of water scarcity and the need for improving access to clean, safe drinking water.
She therefore founded a business venture which manufactures and distributes pure water to the country's citizens, Koola Water.
The main purpose of founding this company was her desire to address challenges faced by her community.
12. Florence Kamaitha, founder Pad Heaven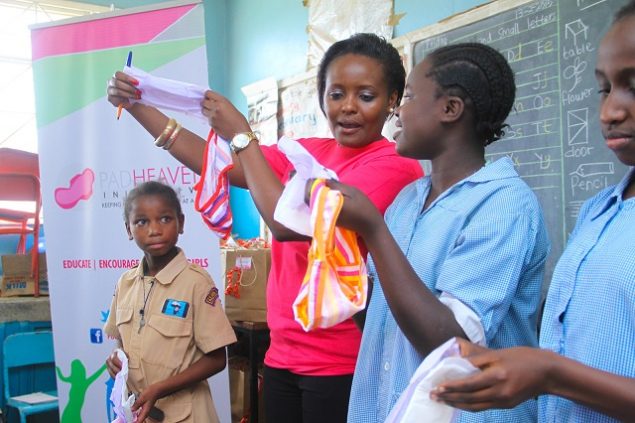 Florence Kamaitha discovered the need for cheaper sanitary towels for women in 2010 when she launched a funds drive for girls in school in 2010. An immediate challenge with that model was the short term element of it and when she dug deeper she found that cost was a big problem in accessing these products. She then came up with the idea of producing reusable sanitary towels and that's how Pad Heaven came to be.
The pads come in a package with 6 pads, 3 pairs of panties and one face flannel. The pads last upto 12 months and are washable. Other than the pads, she has published a booklet on menstrual hygiene to help educate young girls.
She is a Mandela Washington Fellow (2014), A Vital Voices Fellow (2015), a recipient of the Heroes Award by Nation Media and a Tony Elumelu top 1000 entrepreneurs in Africa. In 2014, she was selected by First Lady of USA, Mrs Michelle Obama to be in her taskforce of 40 Young African Leaders to deliberate on challenges affecting young girls in schools.
13. Mugethi Gitau, Founder Mugzie's Naturals
When Mugethi cut off her relaxed hair and went natural about 6 years ago, she found that there were no products made for natural African hair available. There was no information about how to take care of hair in its natural form. She founded of Mugzie's Naturals to enable Kenyan women proudly wear their natural hair by making products, providing hair care information and forum on which to discuss issues surrounding natural hair. She also wanted to make the natural lifestyle accessible and affordable to Kenyans by creating a line of all natural products for the, body, lips, and beard.
She makes a range of 

products that contain pure, premium and natural ingredients. Her products include body butter, beard cream, body/massage oils, hair butter, deodorant, bentonite clay, castor oil, essential oils, lip balm among others.
14. Suzanne Wokabi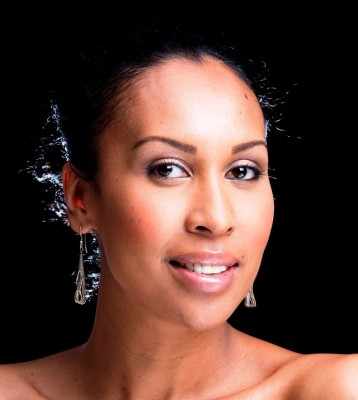 When Suzanne she returned to Kenya in 2007 after studying and working in the US, she found that the cosmetics brands that she was used to were either were either unavailable locally or highly overpriced. This led to her starting her own cosmetics brands called SuzieBeauty in 2009. The brand was eventually launched in 2011.
SuzieBeauty's product line includes a full range of make-up and application brushes. Their products are available countrywide in Kenya and in countries such as Uganda, Ethiopia and Ivory Coast.
15. Fransisca Ochieng
Francisca Ochieng worked several years in the corporate world, she was able to observe how most of her co-workers weren't keen on scents. Scents were seen more of a gift item which were worn on special occasions. On top of that, a decent eau de parfum will set you back a cool Ksh. 12,000 at the very least. From this knowledge she embarked on a  journey to create an affordable scent that appeals to both sexes.
Lheritier 1789 is a premier Kenyan skincare line with a unisex fragrance being it's most intriguing product. She started with perfumes and later broadened her line of products to includes soaps, scrubs, lotions, aftershave and balm.