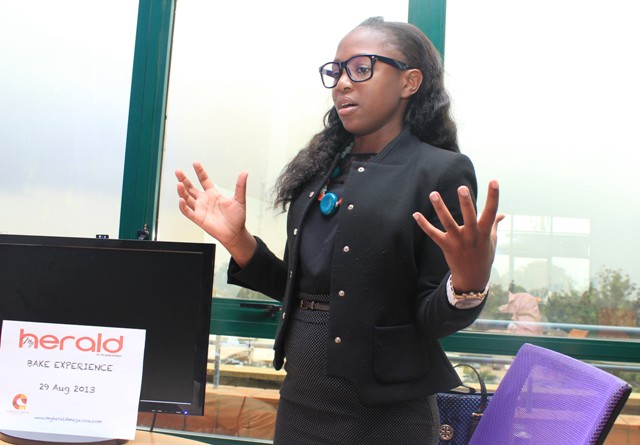 Kenyan entrepreneur and Cambridge University student, Evelyne Oloo started MyHerald Magazine in University in the UK. She has since come back to Kenya where she recently published the print version of the magazine. Initially, she wanted to employ a freemium model where she would offer the magazine for free but decided against it after researching the Kenyan market. The first print edition features among others Avril Nyambura, Adelle Onyango, Brenda Wairimu and Dj Kaytrixx.
Today, Evelyne launched the online version of the magazine i.e. myheraldmagazine.com at a BAKE Experience event. The website is responsive with a clean design that offers a great experience both on web and mobile. At the launch, Evelyne said she intends to cover the Kenyan market with an aim to go global.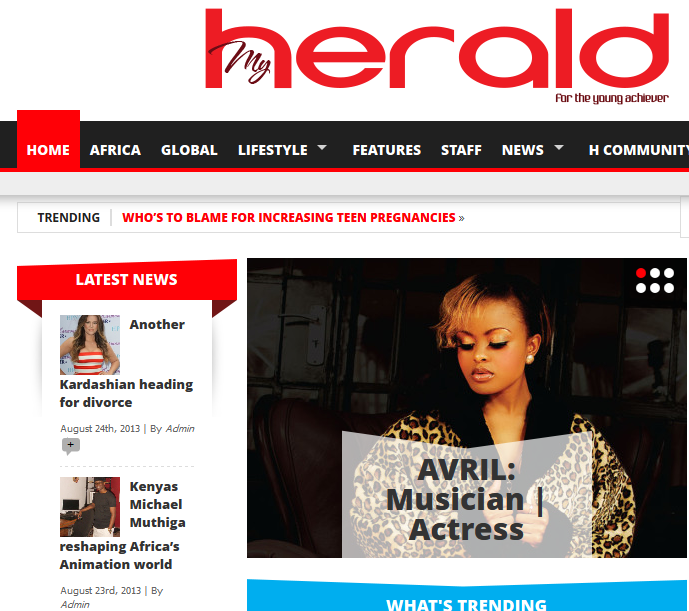 MyHerald will provide content for the university students, young entrepreneurs with practical information, inspirational stories, success stories and leadership to assist them follow their dreams.Evelyn feels there is no magazine that is effectively covering this niche that she is trying to appeal to. According to Evelyne, they are targeting young achievers between the ages of 19-35 years.
Additional reporting and images from techweez.