Barclays Bank Kenya has announced plans to invest Ksh. 220 million in the Kenya Open golf Championship over the next two years. The announcement was made at the Karen Country Club, where the tournament will be held from 14th to 17th March 2019.
The new sponsorship funds by Barclays will be split between operational costs and marketing of the event. Ksh. 150 million (Ksh. 75 million each year) will go into operations and the remaining Ksh. 70 million will be used to raise the profile of the event. Barclays has been a sponsor of the Kenya Open tournament for the last eight years, six of those as title sponsors.
Kenya Open is an annual golf tournament that was founded in 1967 and run by the Kenya Open Golf Limited (KOGL). It has been an event on the European based Challenge Tour schedule since 1991. The tournament was added to the European Tour starting this year. This happened after the prize money for the annual golf tournament was increased to €1.1 million. The Kenya Open title has been won by players such as Seve Ballesteros, Ian Woosnam, Ken Brown, Christy O'Connor Jr, and Trevor Immelman. The most successful player is England's Maurice Bembridge, who recorded three victories between 1968 and 1979.
With elevation to the main European Tour, the tournament will attract a much larger audience. The tournament will be broadcast nationally through local media and across the world on international channels including SkySports News, Supersport, Fox Sports, Golf Channel among others, reaching at least 490 million homes.
As a precursor to the main tournament, KOGL has lined up several activities including the ongoing Safari Tours which feature professional golfers and amateurs. The Safari Tours also featured a golfers' clinic conducted by the Professional Golfers of Kenya targeting junior golfers as well as Barclays Junior Eagle account holders. Barclays has sponsored the Safari Tour Series to the tune of Ksh. 3 million.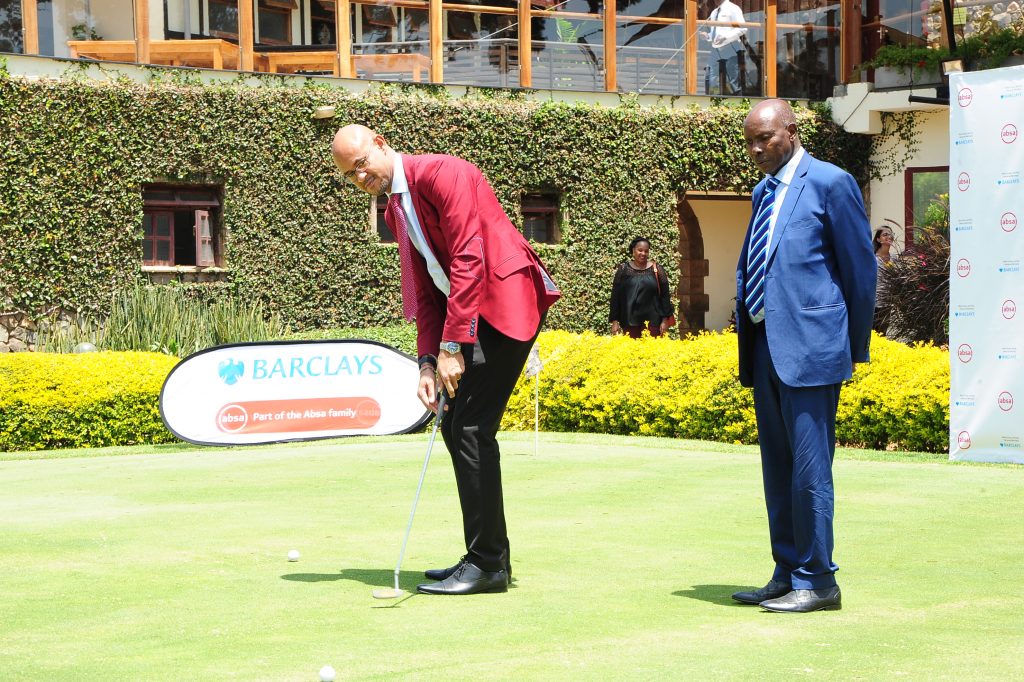 Barclays Bank Kenya is listed on the Nairobi Securities Exchange (NSE) and launched in Kenya in 1916. It has a presence in 38 counties with 84 branches, 214 ATMs, and 374 Agency Banking outlets. The bank is majority owned by Absa Group Limited, formerly Barclays Africa Group Limited. Barclays Kenya will eventually rebrand to Absa Kenya after receiving shareholder approval of the name change.