Love is a magical feeling and quite difficult to describe in words. If you want to tell your affection towards your soulmate, there isn't any better way to do it than through some wonderful quotes.
Words create pictures in the mind that can evoke strong feelings. Most men and women basically want the same thing from each other – to feel important and still beloved.
Sweet quotes on love are ideal to use when you want to open your heart and express your true feelings to the one you love and adore. Short love sayings can make a significant impact and make a strong effect on the one they are directed to.
Сute Simple Sayings About Love
Though love can sometimes seem complex, the feeling itself is so natural and pure, and that is why simple sayings about love are often the most effective way to really touch someone's heart and soul.
You can choose short love quotes that help you express to your partner how deeply you love them: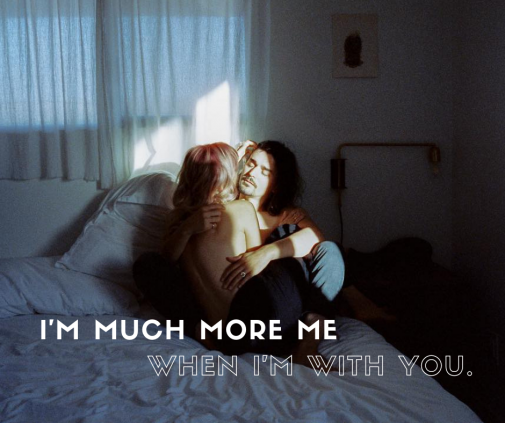 https://www.instagram.com/p/BqiIjvUFFfP/
The good things in life are better with you.
I'm much more me when I'm with you.
Love is never wrong.
I would find you in any lifetime.
You are forever and always the hero of my heart, the love of my life.
There are only two times that I want to be with you. Now and Forever.
I talk about you like you put stars in the sky.
You are my best friend, my human diary and my other half. You mean the world to me and I LOVE YOU.
You're like a dream come true and I just want to be with you.
Your love is all I need to feel complete.
I love you every step of the way.
I've fallen in love many times… always with you.
The best thing to hold onto in life is each other.
I wish I could turn back the clock. I'd find you sooner and love you longer.
Little Love Phrases
Love is sweeter only when you take the right step over it. There are many ways to show your love to the one you love, and one of the most effective ways is to send lots of romantic love messages to remind your partner of how special they are for you.
If you have no idea how to express your romantic feelings towards your partner, you'll need a helping hand in the form of little love phrases which you can use to freshen up your relationship: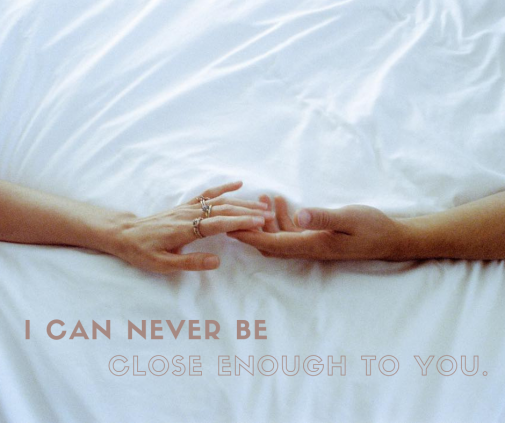 https://www.instagram.com/p/BqfcD1llxuQ/
I still fall in love with you every day!
A simple 'I love you' means more than money.
Love is friendship set on fire.
Deep in my soul, I know that I'm your destiny.
You are my song. You are my song of love.
Time doesn't matter love is forever.
I can never be close enough to you.
I followed my heart, and it led me straight to you.
Love is a game that two can play and both win.
I need you like a heart needs a beat.
Everywhere I look I am reminded of your love. You are my world.
You're my hope, my sunshine, my future, my love.
I keep missing you, simply because I love you.
My night has become a sunny dawn because of you.
Good Short Expressions of Love
Love is hard to describe in words. You want to tell your partner how much you truly love them and inform of your feelings, yet you often cannot find the right words.
Fortunately, poets and lovers have been trying for centuries to find the perfect words to express the feeling of love. That's why you can use the most inspiring, touching, thought-provoking short expressions of love to show your deep feelings: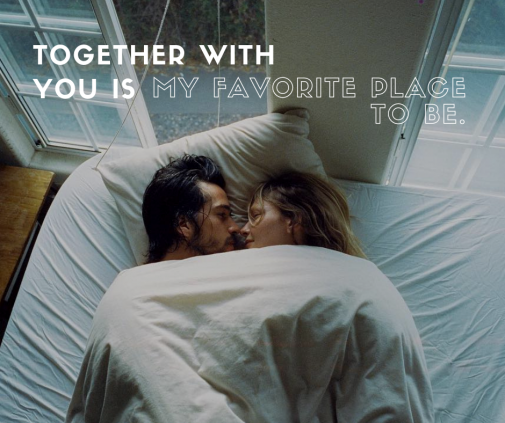 https://www.instagram.com/p/BqK3OkhFURh/
Together with you is my favorite place to be.
I have loved you all my life; it has just taken me this long to find you.
Every love story is beautiful, but ours is my favorite.
I look at you and see the rest of my life in front of my eyes.
In dreams and in love there are no impossibilities.
Come live in my heart and pay no rent.
I love you a lottle, it's like a little but a lot.
Thinking of you keeps me awake. Dreaming of you keeps me asleep. Being with you keeps me alive.
I more than care, I love you.
You may hold my hand for a while, but you hold my heart forever.
The only magic I still believe in is love.
I love you right up to the moon—and back.
It doesn't bother us how many years pass by, our love's flight will always fly high.
I am happiest when I'm right next to you.
Because I could watch you for a single minute and find a thousand things that I love about you.