Kenya Wine Agencies Limited (KWAL), the brand behind Kibao Vodka, unveiled the the new look of Kibao Vodka, at an event at the Nairobi Museum. The new look Kibao vodka was launched under the campaign, Najitambua.
The features of the new bottle will be a tamper proof cap, a un-refillable bottle and a metallic like finish on the bottom and the side of the labels.
The new Kibao vodka bottle.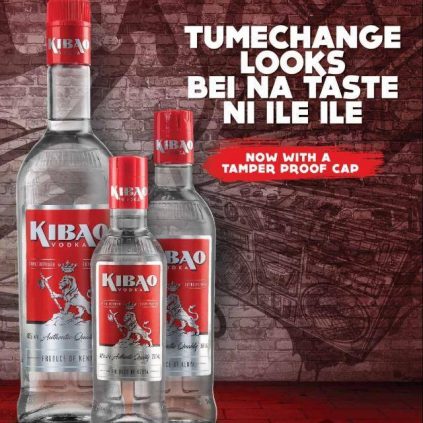 Here are some of the pictures from the event