A study reported by Business Insider shows that women are apparently far better leaders than men. Whether or not this is true, the same is not reflected in the workplace where you find that there are more men than women more so in leadership positions. Ladies generally have to work twice as hard to be considered half as good as men. Despite these challenges, there are quite a number of ladies who have managed to overcome various barriers and have succeeded in their professions. Here are some of these trailblazing women;
1. Caroline Mutoko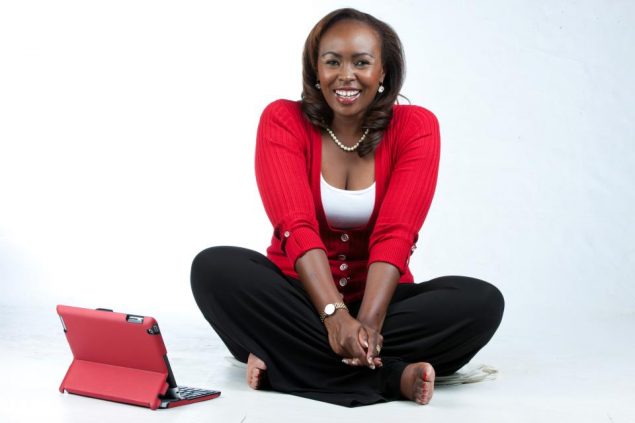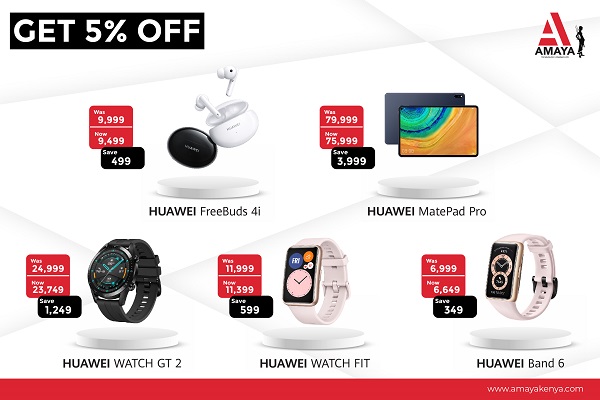 Caroline has had over 10 years experience in the media industry. This has enabled her to earn a salary of over Kshs 1 million a month, a higher salary than most can only dream of. This level of success didn't come easy though. She started off her radio career at Capital FM as a pro bono employee who wasn't entitled to a salary despite working seven days a week for six months! Though this might have been tough, she knew that she was developing skills that would enable her build her career later on.
Today, not only is she a radio presenter, but a managing director, a weekly columnist in the star news paper and the marketing director at Radio Africa. She was also appointed to serve on the board of Kenya Institute of Mass Communication.
2. Tabitha Karanja
In another life, Tabitha would've been called Dr. Karanja, she once had a desire to go into medicine due to her good grades. However, the entrepreneur inside her couldn't be silenced. Karanja started a hardware shop in Naivasha, after leaving her job as a librarian in a government office. It was there where she discovered a loophole in the alcohol industry, which then led her to begin her business, Keroche Breweries, presently an ultimate success worth billions.
Today, her company's state-of-the-art production facility is targeting 20% of the Kenyan market. Throughout all the up and down's, Karanja never saw giving up as an option.
3. Prital Patel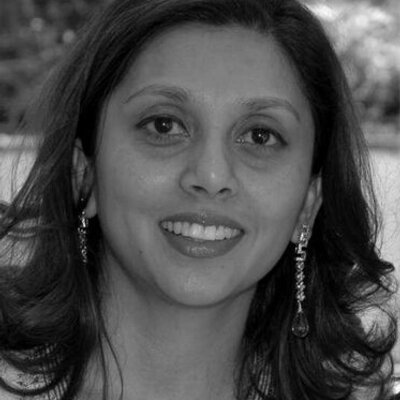 Prital Patel has had over 16 years of experience in marketing communications, brand development, and strategy. Before investing in her company, Creative Edge Limited, she was working at Ramco Printing, one of 22 companies founded by her father, Kirit Patel, a successful entrepreneur.
After much encouragement from her father to start her own business, she bought Creative Edge Limited from a friend. This is despite the fact that she had no knowledge of design, the subject matter of the business. To develop her company and abilities further, she undertook a lot of reading, while also attending various design courses.
Under her direction, Creative Edge Limited (now Creative Y&R) has developed its own name in the design industry. This in turn has promoted Patel's status, to the extent that she was among the Top 40 under 40 women in 2010. Today, annual revenues from the business can run into the hundreds of millions. The company's main services are graphic design and advertising, they also provides Internet marketing, web design and custom publishing of newsletters and magazines for clients.
4. Juliana Rotich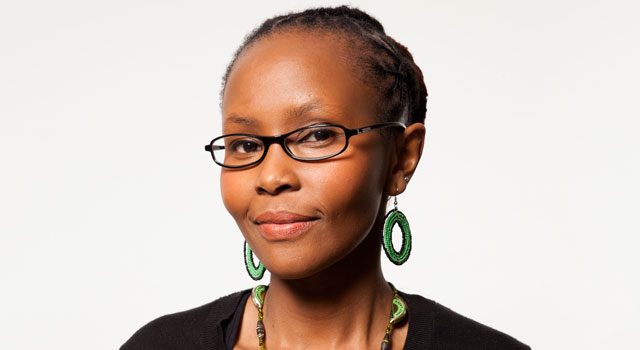 Juliana Rotich has an outstanding track record of achievements that would make many envious. She is a technologist, strategic advisor, entrepreneur, and keynote speaker. She is a co-founder of various companies including BRCK and Ushahidi.
As a director in BRCK Kenya Ltd, she promotes partnerships to tackle various social challenges, such as the lack of communication in lesser developed areas, by implementing the appropriate technology. She was also the Executive Director of Ushahidi Inc. from Jan 2011 to September 2015. During her tenure, Ushahidi was translated into over 30 languages, had over 90,000 deployments and a 20 million population's reach.
She also co-founded Mobisoko, a mobile marketplace for language and location relevant apps in Africa. For these vast achievements, she was named Social Entrepreneur of the Year in 2011 by The World Economic Forum.
Her individual goal is to assist wherever technology can fill in the gaps or loopholes and improve livelihoods. She encourages internet connectivity religiously and helps support SME's to scale their work and impact using technology.
5. Judith Owigar
Judith Owigar was encouraged to enter the field of technology by her brother who told her that it was a career with vast growth and opportunity. As such, she decided to study Computer Science. Fast forward several years later and Owigar is now a Co-founder and Operations Director of JuaKali, an online and mobile directory for skilled manual workers and tech enthusiasts in Kenya. She is also the founder of Akirachix, which aims to be the leading women's network influencing technology in Africa.
Her desire to start Akirachix was due to the lack of women in the IT profession in Kenya. As such, she desires to see more women reaching great heights in the IT industry, and hence took it upon herself to make it a reality.
6. Rita Kaveshe
Rita is the Managing Director of General Motors East Africa. She is a trained teacher by profession and started her career at GM working in sales back in 1995. She slowly but surely rose up through the ranks, and today, she runs the biggest motor outfit in Kenya.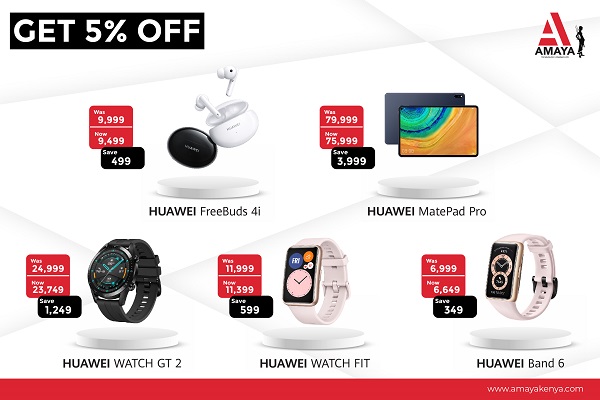 So far during her tenure as Managing Director, the business is recording healthy profits and increased production. In the least 3 years, GM has gone from producing ten vehicles a day to 22.
7. Ory Okolloh
Ory was born into a not so well off family. Her parents however, still managed to put her through private school that they could barely afford which gave her a solid foundation to kick off her career. She eventually obtained an undergraduate degree in Political Science from the University of Pittsburgh and graduated from Harvard Law School in 2005.  She co-founded Ushahidi, a free open source platform for crowd sourcing crisis information, and Mzalendo, a website that allows citizens to monitor the activities of members of parliament.
She is also the director of investments for Omidyar Network's Governance & Citizen Engagement initiative in Africa, where she invests in for-profit and nonprofit organizations that foster civic participation and increase transparency and accountability in government. Previously, she had worked for Google as its policy manager for Africa, and contributed her efforts to the World Economic Forum as a Young Global Leader, while also playing mother and wife. She also happens to be an activist, lawyer, and blogger.
Through and through, Ory brings a unique blend of experience in the fields of technology, transparency, public policy, and governance.
8. Carole Kariuki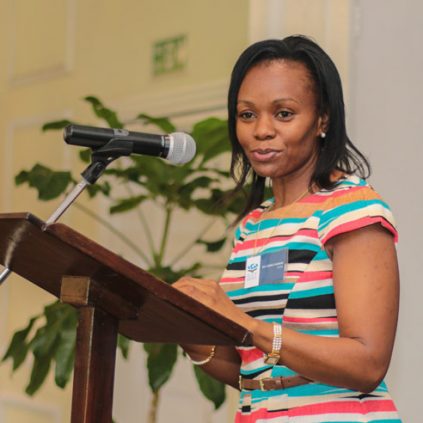 Carole Kariuki holds a Bachelor of Arts Degree in Economics and Sociology from the University of Nairobi . She also has a Masters Degree in Public Administration and International Affairs from Bowling Green State University, Ohio, USA.
This combined with her wealth of experience in leadership, having worked for Barclays Bank of Kenya and various other institutions, gave her the capability to transform Kenya Private Sector Alliance (KEPSA) from a small business lobby group to one of the most influential institutions in the country.
KEPSA is the apex body of the private sector in Kenya, which seeks to enhance the capability of its members and also influence the economic agenda of the country. Her hopes are that one day, Kenya may become an economic force to be reckoned with.
9. Eva Muraya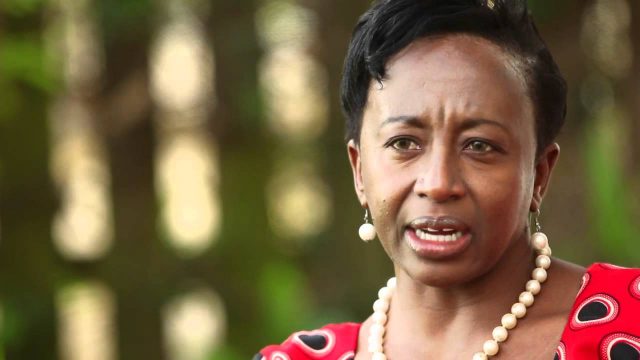 Muraya is passionate about women's economic empowerment, mentor-ship of youth, and helping out children with special needs. Muraya is a co-founder of Color Creations Group Ltd. Included as part of Color Creations Group Limited, is Brand Strategy & Design (EA) Limited, which Muraya acts as Lead Stratagist. BSD Ltd is a leading regional brand strategy and design agency, under which the Building Entrepreneurs Campaign (BE) operates. It is involved in the social multi-level retail merchandising business targeting skilled, unemployed Kenyan youth.
Besides that, she is also the Chairman of Kenya Association of Women Business Owners (KAWBO) and the Zawadi Africa Education Program. KAWBO is a forum where women in business come together to discuss pertinent issues affecting women-owned businesses in a dynamic marketplace. While the later is designed to provide scholarships for needy, academically talented young women from Africa to pursue a premium education in the United States.
10. Njoki Ndung'u
Njoki Ndung'u is a Kenyan lawyer and a justice of the Supreme Court of Kenya. She holds a Bachelor of Laws (LLB) from University of Nairobi and a Master of Laws (LLM) in Human Rights and Civil Liberties from the University of Leicester in the United Kingdom.
Ndungu sat as a member of the Committee of Experts that drafted the Kenyan Constitution. She has received international and national recognition for her work. She was awarded the UN Person of the Year in Kenya 2006 and the International Commission of Jurists – Jurist of the Year Award 2006 and Presidential Commendation of the rank of the Elder of the Burning Spear (EBS) in the same year. None of this has come without its challenges, as she has also been accused of various allegations such as bribery and misconduct.
11. Jennifer Riria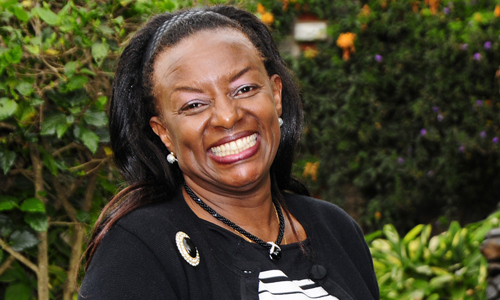 Dr Jennifer Riria has single-handedly transformed the microfinance industry in Kenya in order to improve the lives of women. Due to her efforts, more women are now able to access finance and as a result, are  empowered to live and fulfill their own goals and dreams.
Despite coming from a poor family, she managed to attend a prestigious high school in Nairobi and worked all the way up to Ph.D. level. Before she delved into micro finance world, Jennifer taught at Kenyatta University in Kenya for ten years.
In 1991, despite her lack of experience in the financial industry, Riria dove head first into the Kenya Women Finance Trust (KWFT), a subsidiary of Kenya Women. Throughout her time there, she sought to learn relentlessly while on the job. Today she is the Group CEO of Kenya Women Holding, a micro-finance, banking, and insurance group that works with more than 900,000 women, employs 2,800 people and since its commencement disbursed $1.3bn of loans.
12. Sheila M'Mbijjewe
Sheila M'Mbijjewe has been deputy governor of the Central Bank of Kenya since August 04, 2015.
She was also a former director at Standard Chartered bank. In 1999, she became the first woman to be appointed as an Executive Director of a publicly listed commercial bank in Kenya. Since then she has served as the Finance Director at PricewaterhouseCoopers and Stagecoach International. She has also been Vice-Chair of the Kenya Women's Finance Trust and served as a Non-Executive Director at Bamburi Cement Ltd and Ecobank Nigeria Limited.
Only 4 banks out of 41 banks in Kenya have women Chief Executive Officers, making Mbijiwe's case a very special one.
13. Sylvia Mulinge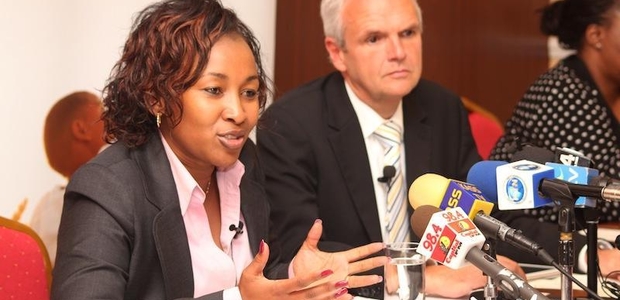 After leaving Unilever, Mulinge joined Safaricom as a prepay product manager in 2006 where she rose up the ranks until she finally became the Director of the Consumer Business Unit. She studied Food Science and Technology at the University of Nairobi where she graduated with first class honors.
She has been named as one of the top 40 most influential women under the age of 40 in Kenya by the Business Daily newspaper.
14. Judy Thongori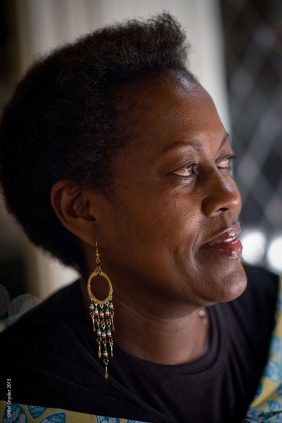 Thongori has more than 20 years' experience in public interest litigation and serves as an independent expert and consultant on a wide range of legal issues that women face. Soon after she graduated from the law school at the University of Nairobi, she joined Lee Muthoga and Associates where she started practicing law.
She eventually left and started her own law firm, Judy Thongori & Company Advocates, advocating for women's rights. Thongori also won her most high-profile court case where she filed a case against the government, who failed to deliver the 30% representation rule for women.
15. Phyllis Wakiaga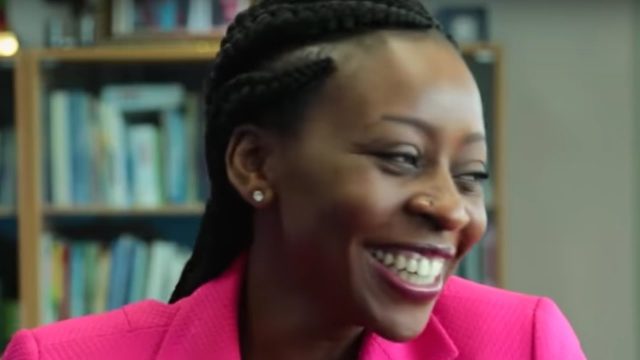 She is the CEO of Kenya Association of Manufactures (KAM). She also works with the UN Global Compact Kenya as a representative since 2015.
Her main aim has always been to advocate for a conducive business environment for companies to operate in . Her leadership has played a big role in policy making for the manufacturing industry .  She has a law degree from the University of Nairobi, a Diploma in Law from the Kenya School of law and a Higher Diploma in Human Resource Management from the Institute of Human Resources Management. She also has a masters degree in Business Administration from Jomo Kenyatta University of Agriculture and Technology and another in International Trade and Investment Law from the University of Nairobi.

16. Amina Mohamed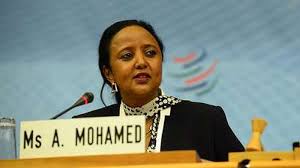 Amina's journey began in 1985 as a legal officer at the Kenyan Ministry of Local Government. Since then she has closely worked with the United Nations and became the first woman to chair the World Trade Organization General Council as well as the Assistant Secretary-General and Deputy Executive Director of the United Nations Environment Programme.
On 23rd April 2013, Mohamed was appointed Kenya's Cabinet Secretary for Foreign Affairs.  Awards received by Mohamed include, elder of the Order of the Golden Heart of Kenya (EGH), Chief of the Order of the Burning Spear (CBS), Knight of the Order of the Star of Italian Solidarity (Cav.O.S.S.I.), among several others.
17. Dr. Laila Macharia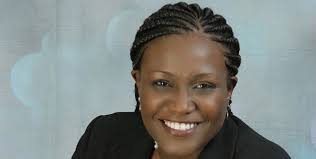 Dr. Laila Macharia founded Scion Real, an investment firm focused on that focuses on urban development. The firm provides investment solutions for institutional investors and multinational corporations expanding into and within Africa. Scion Real has proven to be a major success as it has raised funding commitments of more than $30 million. She is one of the most respected Kenyan female lawyers and holds a doctorate in law (J.S.D) from Stanford Law School.
Laila Macharia currently serves on the boards of Centum Investment Ltd, Africa Digital Media Group and Barclays Kenya. At heart though, she is an artist and an engineer, constantly looking for something beautiful to create.
18. Maggie Ireri
Maggie knew that her path was to be an employer and not an employee at the age of 29. Even then, she was already leading a group of 90 people as a country manager at Synovate . Currently she is the director to Frontiers Sports which is a sport marketing company and TIFA Research Ltd, an entertainment and a market research company.
She holds a B.E.D. Degree from Kenyatta University, an MBA from JKUAT and is currently pursuing a Doctorate in Business Administration from Edinburgh University.
Because of her experience and hard work she has a strong background on market research hence why she has a research agency that has been described to be one of the most effective agencies in Kenya.
19. Flora Mutahi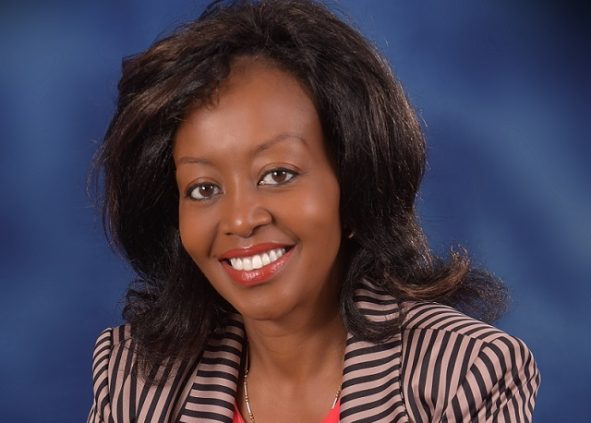 Flora's journey into entrepreneurship began in 1994 when she founded Melvin Marsh International a flavored tea brand. Melvins tea was the first flavored tea in Kenya making her a recognized name in tea and business world.
Before she delved into the tea industry, she used to work for an audit firm. As such she used to visit clients in the food processing industry which piqued her interest in the sector. After which she decided to quit her job and started manufacturing and since then she hasn't looked back.
In 2016 Flora Mutahi was appointed to be the first woman chairperson of the Kenya Association of Manufacturers since the association was formed in 1959.