Youth unemployment among the youth in Kenya is estimated at 17.3% according to a World Bank report released last year. This is high compared to our neighbours Uganda and Tanzania whose rates stand at 6%. The economy, while it is growing, is just not able to create enough jobs for Kenya's working population which stood at 25.5 million in 2015.
Kenya's formal sector doesn't create enough jobs and so the majority of job seekers turn to the informal (jua kali) sector to earn a living either through employment or entrepreneurship. The informal sector is thus becoming a lifeline for a majority of Kenyans and in 2015, employment in the sector rose by 6.0% to 12.6 million people.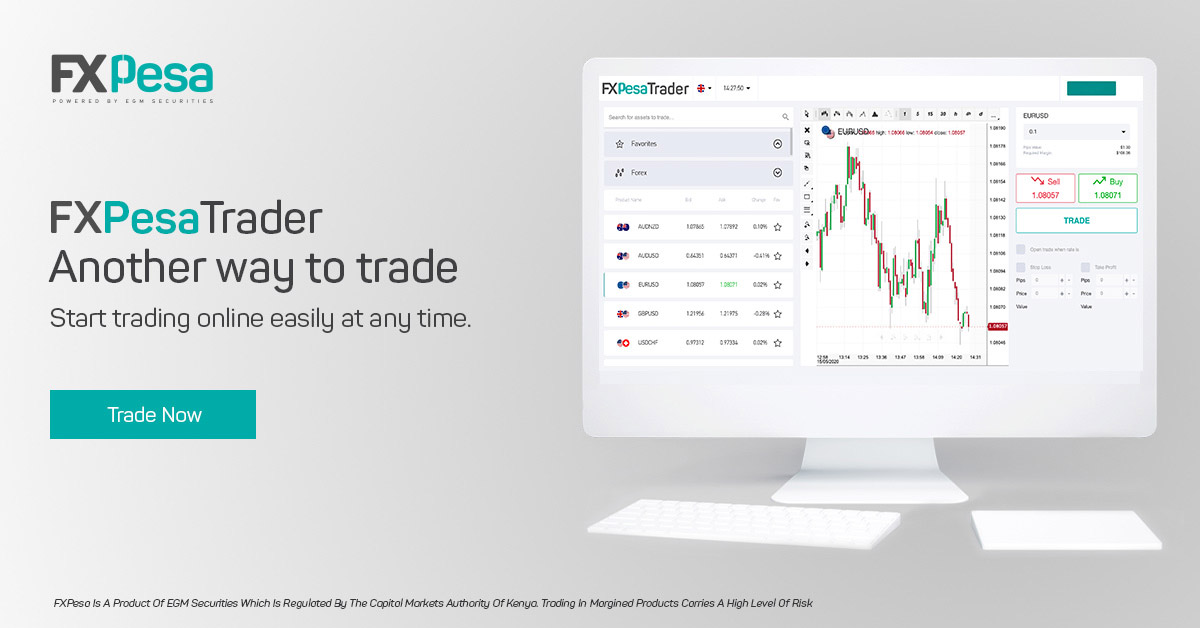 Business owners in the informal sector have a unique set of problems that limit their growth and most businesses stay small and therefore do not create additional jobs. One of the main problems is lack of access to finance which stems from the lack of formal business registration and record keeping. This makes them risky to lend to and which therefore means that banks won't touch them.
It is on the back of this that the KCB Group, through their CSR arm, KCB Foundation set up a youth entrepreneurship program called 2jiajiri. 2jiajiri, coined from the Kiswahili word tujiajiri meaning 'let's employ ourselves', was launched in March 2016. The underlying theme of the program is to support young people through training, apprenticeship and funding to set up their own businesses, earn a living and employ others.
KCB's initial plan was to train and support 10,000 young people annually for 5 years as part of an overall investment of Ksh. 50 Billion. The program focus is on the following sectors:
Building and construction
Automotive maintenance & repair
Beauty and personal care
Domestic services
Agribusiness
It runs in three phases i.e. inception which includes training, incubation which includes business support services and provision of no interest loans and maturity which includes market linkages. In the pilot phase last year, 2,234 people were enrolled into the program after an application and vetting process. The youth selected were then trained in 114 vocational centres in Kenya.
The class of 2016 graduated last year and so far:
518 have established businesses and have received zero interest loans from KCB
270 have secured paid internships with partners such as Tuskys, Ashleys, Toyota and Amadiva.
1,446 are in the process of registering their businesses
The program will this year train 10,000 who went through the application and vetting process last year. The first cohort of 5,000 have already been dispatched to technical colleges around the country.
According to the the KCB Group CEO and MD Joshua Oigara, the plan is to increase the number of young people taking part in the program to 100,000 per year. KCB is apparently in the process of onboarding more partners in order to make that ambitious number possible. Going forward, the 2jiajiri program will also include a joint-venture, franchise agreements or branch-operator model. This will enable 2jiajiri beneficiaries to have a stake in the ownership of businesses that they establish in conjunction with partnering companies.
2jiajiri is off to a smooth start and at a minimum it has shown that skill based training, business development support plus access to credit can catalyze the labour market. It's not the ultimate solution but it is a model that can help reduce youth employment in Kenya going forward.