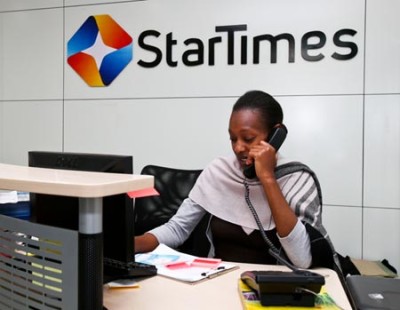 StarTimes is set to roll out increased local content through the introduction of Bollywood Swahili a channel that will employ dubbing technology to air award winning movies, drama and series to Kenyan subscribers.
Bollywood Swahili will complement the Star Swahili channel as the company seeks to grow relevant local content and boost its exclusive information and entertainment offering.
6 more channels namely QYou, Trace sports, Da Vinci Learning, Pop, Star SA music and Star Soul Music have also been introduced.
QYou will feature the best collection of world popular videos
Trace Sports will delve into the lives of world's most renowned sports stars through profiles and interviews.
Da Vinci learning and Pop will keep the kids entertained through comedy, exploration and invention Star SA and Soul music channels will broadcast the latest urban hits from world renowned music artists.
"The added channels confirm our rich content diversity as we look into meeting the television viewing tastes for the whole family. We intend to continue growing both our local and international channel offering while availing the same across our affordable bouquets to ensure the majority of our subscribers do access and enjoy our programming", said StarTimes Vice President for Marketing Mr. Mark Lisboa.
The move will see StarTimes grow its channel offering to over 75 premium local and international channels accessible on either of the three bouquets Basic, Classic or Unique which attract a monthly subscription rate of Ksh 499, Ksh 999 and 1,499 respectively.