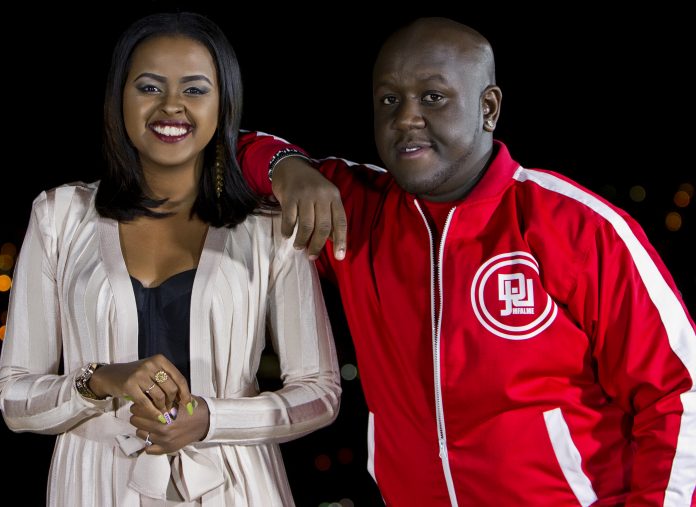 If you're a fan of Kenyan TV, Maisha Magic East has promised to keep you glued to your screen by launching three new locally produced shows. The three shows, The Turn Up, Pambio Live and Jela 5 Star, are among the 15 local programmes lined up by Maisha Magic East in the year 2017/18.
The Turn Up is a new 2-hour music show that has the latest hit music from across East Africa. Hosted by Amina Rabar and DJ Joe Mfalme, the secular live music mix will air every Saturday between 12 noon and 2pm. Special studio appearances from top musical acts from the region will feature on the show as well as celebrated Kenyan dance units.
Watch the trailer for The Turnup below.
Pambio Live on the other hand, is a 2-hour gospel music mix show. It is produced by music producer Arthur Kamau (Arthur K) and hosted by popular musician Size 8 and DJ Ruff. Pambio Live will include a live studio audience. The format will be that of a live video mix, panel session and host interaction.
Watch the trailer for Pambio live below.
Jela 5-Star', a dramatic comical production scripted around a short hold prison bringing to life situations that can be tragic as they can be hilarious. Featuring in the show is Madam Melba, a woman who runs a male correctional facility, but is not one to back away from a challenge. Her glorious past as a member of the Prison Service Boxing Team makes her a fierce disciplinarian, but beneath her tough exterior is a soft and humane personality.
Jela 5 star is produced by Appie Matere and the set designed by George Mungai. It airs every Monday to Wednesday from 8.30pm on Maisha Magic East.
Watch the trailer for Jela 5 star below.