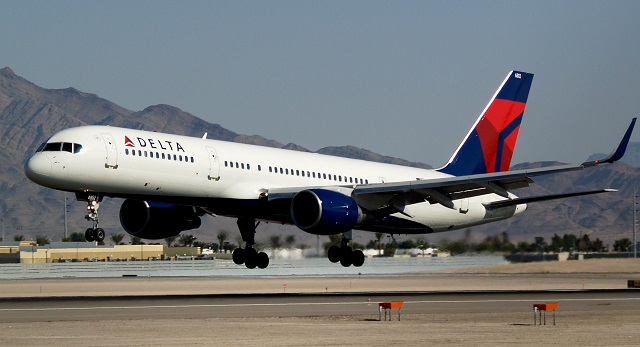 Delta Air Lines has announced that it has reached agreement on an enhanced partnership with SkyTeam partner Kenya Airway. The partnership will offer convenient connecting flights between Monrovia, Liberia, and Accra, Ghana.
"Delta has had a presence in Liberia for four years and we are pleased to be able to continue this association with the country through our new partnership with Kenya Airways," said Perry Cantarutti, Delta's senior vice president for Europe, the Middle East and Africa.
The Kenya Airways flight will offer seamless and convenient connections with Delta's nonstop flights between Accra's Kotoka International Airport and New York's John F. Kennedy International Airport.
"Delta recognises the importance of offering services between Monrovia and the United States and we would like to thank the Liberian Government for its continued support. Delta remains committed to the country and facilitating travel to the U.S. with our Kenya Airways partner," added Cantarutti
This service replaces Delta's three-times weekly operations from Monrovia's Roberts International Airport to Accra, Ghana. Passengers connecting onto Delta's Accra to New York-JFK services from Kenya Airways will enjoy through check-in for their entire journey from Monrovia – collecting their boarding passes and checking in luggage from Monrovia through to their final destination in the United States.
Passengers connecting in Accra will be able to proceed directly to the transit lounge, without the need to clear Ghanaian immigration, for the flight departure from Delta's dedicated airport gates to New York. SkyMiles and Flying Blue members will continue to enjoy mileage accrual and elite benefits like extra baggage allowance, priority boarding, and lounge access on both airlines.
Business class passengers connecting through Kotoka International Airport will be able to access the new Sanbra Priority Lounge, which is positioned next to Delta's airport gates, and provides customers with a luxury lounge experience prior to their flight to New York-JFK. The lounge has capacity for 108 people with leather seating, free Wi-Fi, complimentary snacks and a wide variety of soft and alcoholic drinks, as well as televisions and shower facilities.
The services will be effected as of September this year, operating three times a week on a Boeing 737 aircraft operated by Kenya Airways.
Delta's sales office will remain open in Liberia and continue to sell tickets to the U.S.. Delta will also continue selling tickets from the U.S. to Liberia.