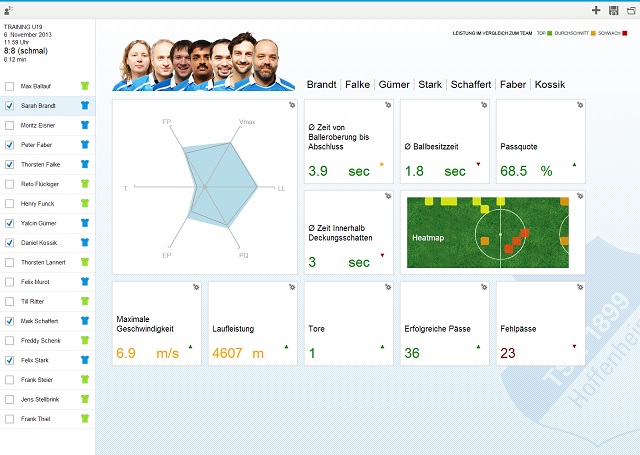 The World Cup 2014 is set to have major improvement in regards to players' performance. This is after SAP and the German Football Association (DFB) have agreed to showcase the SAP Match Insights solution for football.
This solution which is running on the SAP HANA platform is intended to facilitate the analysis of training, preparation and tournaments. It will also enable coaches and scouts to process vast amounts of data to find and assess key situations in each match to improve player and team performance.
SAP Match Insights is envisioned to feature a simple user interface that can be used by players and coaches to facilitate a more interactive dialogue to debrief the team and to prepare for future matches.
"SAP's involvement has transformed the football experience for coaches, players, fans, and the media," said Oliver Bierhoff SAP brand ambassador and manager of the German national football team.
"Imagine this: In just 10 minutes, 10 players with three balls can produce over seven million data points. SAP HANA can process these in real time. With SAP, our team can analyse this huge amount of data to customise training and prepare for the next match."
The German National Team will use SAP Match Insights in an early adoption phase for preparation and post analyses of the matches during the World Cup in Brazil. Other teams and federations will also get to enjoy the innovation. Media will also benefit from the insights as they will get to deliver a better informed commentary