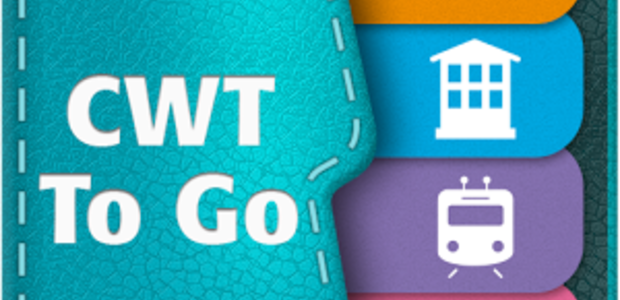 Nokia has announced the availability of business travel applications on the Windows Phone 8 platform.
The new range of applications can now be downloaded from the Windows Phone store on the Lumia range of smartphones. They include Carlson Wagonlit Travel (CWT) To Go, Trip Expenses, TeamViewer, GoToMeeting, and XE Currency Converter.
According to Nokia's developer relations lead in East Africa, Moses Sitati, the company is keen on enhancing the user experience on its Lumia range of smartphones and continue to encourage developers to build relevant and attractive apps that offer real solutions to consumers' challenges.
Some of the latest business travel apps that can be downloaded from the Windows Phone Store:
Carlson Wagonlit Travel (CWT) To Go.
This is a travel planner in your pocket. CWT To Go won the GBTA's Business Traveller Innovation Award for Outstanding App in 2012. Powered by WorldMate, it allows users to book trips, get real-time flight notifications, view maps, and check in on over 250 airlines and share itineraries with colleagues. While the trips users book through the app itself display and sync automatically, they can also add itineraries from other apps, like TripIt. Users can pin the app or your current trip to your home screen for instant access.
CWT To Go is available to all business travellers whose companies have Carlson Wagonlit Travel (CWT) as their travel partner.
Trip Expenses
Trip Expenses saves and keeps all the expenses info you've entered for current and past trips, including photographs of receipts. It also supports expenses incurred, from cash to credit cards and even gift cards. The great news for business travellers is that it can deal with multiple currencies, and you only have to be online in order to email your expenses to someone. It also lets you customize categories.
TeamViewer
With the TeamViewer app you can still access that important document you saved on the desktop of your office computer rather than on SkyDrive from anywhere in the world. It's safe and secure because of its excellent encryption and authentication standards. TeamViewer is the fastest and most user-friendly of all the remote access apps tried out. You can zoom in and out, scroll, drag and drop items as well as reboot your Windows, Mac or Linux computer from wherever your travels take you, and the interface matches Windows Phone 8 perfectly. It's perfect for regular business travellers.
GoToMeeting
Clashing travel schedules with your key contacts? Your most important client visiting while you're away on a conference. With this free app you can join a meeting with your Nokia Lumia on any continent, by just tapping a link on an email or a calendar appointment. Other attendees can show you their presentations, designs, reports or other documents on the screen, and you can discuss them using the built-in internet audio or phone conference. Out of the office no longer means out of the picture! It's perfect for business people who need to be in two places at once.
XE Currency Converter
While traveling with your Lumia device, currency conversions are easy with the XE Currency App. It features a currency calculator with live exchange rates for every world currency and even stores the latest rates, so it works when the Internet doesn't. This easy-to-use app has received over 20 million downloads and now supporting 165 currencies, including Bitcoin. Rates are accurate and are updated hourly.