Airtel Kenya has announced a partnership with MYDAWA, an e-pharmacy in Kenya, to enable Airtel customers access the MYDAWA website and mobile app free of data costs. Airtel customers will also be able to pay for their purchases via Airtel money when placing orders for medicine, health, wellness, personal care and other items. Customers using MYDAWA can also have their purchased medicines and products delivered to them in Nairobi and its environs at no extra cost.
People with underlying conditions require constant access to essential medication from home. This makes it easier for Kenyans across the country to safely and conveniently get access to medicine, during a time when people are adhering to self-isolation and social distancing as advised by the government.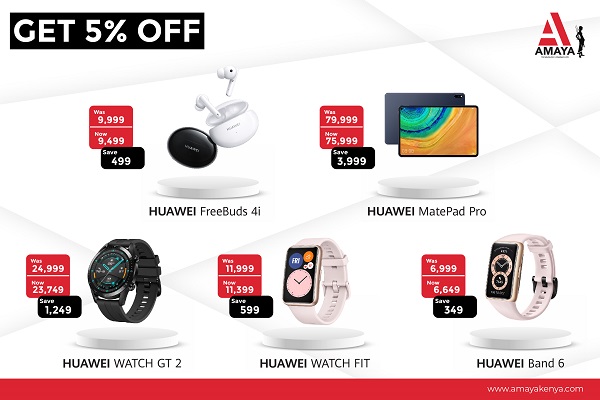 Speaking while announcing the new partnership, Tony Wood, Managing Director, MYDAWA said, "This is a great partnership that will increase the access to healthcare products in Kenya. Free access to MYDAWA's services with no data charges helps people to stay at home and ease the financial burden on those who may already have seen family budgets squeezed. This benefit combined with no delivery charges within Nairobi and the option for micro finance amongst the payment options are all focused at increasing access to essential services whilst they stay safe at home."
Prasanta Das Sarma, Managing Director, Airtel Kenya said, "We are happy to be in partnership with MYDAWA as it gives our customers more control over their health and wellbeing whilst leveraging on our technology. They can easily order the products they need, make payments via Airtel money and have them delivered by professionals whilst not worrying about the cost of data used in accessing the website or app."
Airtel Kenya customers will now join the over 1,000,000 users who over the past year have been able to order for masks, gloves, soaps, sanitizers and other hygiene and personal care products from MYDAWA. The use of the e-commerce platform will help flatten the COVID-19 curve as it encourages social distancing as advised by the Ministry of Health.
Orders are delivered to the individuals' home, office or other convenient location in less than 4 hours and with no delivery fees within the Nairobi metropolitan area. Prescription products are delivered using qualified professionals who are able to counsel patients and give them direction and reassurance.
Customers outside Nairobi can also order the products they need and they will be delivered to them within 24 hours. Payment can be made through mobile money, credit or debit card, and health insurance for medicine.