Safaricom has announced the appointment of Ms. Rose Ogega to its Board of Directors. The board met on 12th February 2019 and approved the appointment of Ms. Ogega as an independent non-executive director effective 12th February 2019.
"Ms. Ogega brings wealth of experience spanning over 25 years advising and managing both large, complex and emerging startup ventures. Her previous boardroom experience and versatility will certainly add value to Safaricom Board, helping take the organization to the next level of success," said Mr. Nicholas Ng'ang'a, Safaricom Chairman.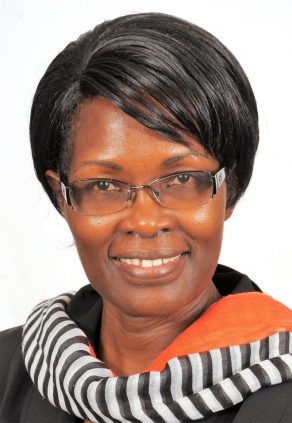 Rose is currently the Managing Director of Bloom Consultancy, an executive coaching organization that focuses on leadership development through mentoring and coaching.
The full list of the Safaricom Board of directors is now as follows:
Nicholas Nganga – Chairman & Non-Executive Director
Bob Collymore – Executive Director & Chief Executive Officer of Safaricom
Michael Joseph – Non-Executive Director
Esther Koimett – Alternate to Henry Rotich (CS Finance)
Kathryne Maundu – Company Secretary
Bitange Ndemo – Non-Executive Director
Vivek Badrinath – Non-Executive Director
Mohamed Shameel Aziz Joosub – Non-Executive Director
Till Streichert – Non-Executive Director
Linda Watiri Muriuki – Non – Executive Director
Rose Ogega – Non – Executive Director
Safaricom is the largest telecommunications in Kenya and provides voice, data, financial services and enterprise solutions to over 29.5 million customers in Kenya. It is listed on the Nairobi Securities Exchange (NSE) and it has annual revenues in excess of Ksh. 200 Billion. The company plans to invest Ksh. 38 in infrastructure this year. Safaricom pioneered mobile money transfer in Kenya through M-PESA in Kenya. It now has 28.6 million M-Pesa customers and over 156,500 M-PESA Agent outlets countrywide.