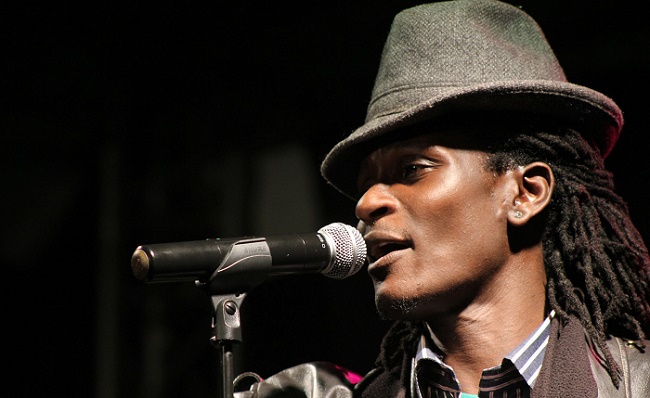 Award winning benga musician, Dan Aceda has been nominated for the best male artist inspirational category at the All African Music Awards (AFRIMA) for the song 'Look to you'. AFRIMA which is organized by The African Union (AU) is considered the biggest musical award shows in Africa and brings together musical talent from all over the continent. The 4th edition will be held from 3-5th November in Lagos, Nigeria.
Dan Aceda has bagged a number of awards during his career and these include two Kisima Awards in 2008 for Best Male Artist in the Urban Fusion category and for song writer of the year for his song 'Shamba la Wanyama'. In 2012, he won best sound for film for the sound track and music on Simiyu Samurai at the Kalasha Awards. He was a member of the cast of Mo Faya, the first Kenyan musical to be staged in the off Broadway New York Musical Theatre Festival. He was also the first Kenyan artist to perform at the Lake of Stars Festival in Malawi in 2011.
To vote for Dan Aceda, go to the link, www.afrima.org
Listen to 'Look to you' by Etana and Dan Aceda here.
Other Kenyan artists who have been nominated for the AFRIMA Awards are:
Gilad – Best Male Artist Inspirational & Best Artist in African Rock
Octopizzo – Best Male Artist in East Africa & Best Artist in African Hiphop
Mura K.E – Best Male Artist in East Africa & Best Artist or Group in African Electro
Qritiqual – Best Male Artist in East Africa & Best African in African Reggae, Ragga or Dancehall
Victoria Kimani – Best Female Artist in East Africa & Best African in African RnB and Soul
Chess Nthusi – Best Female Artist in East Africa
Sauti Sol – Best African collaboration for the song 'Love Again' with C4 Pedro from Angola & Video of the year for Love Again
Nyashinski – African Fans' Favourite