President Uhuru Kenyatta and Volkswagen Brands CEO Herbert Diess yesterday launched the Volkswagen vehicle production facility at the Kenya Vehicle Manufacturers (KVM) assembly plant in Thika. They then witnessed as the first Kenyan made Polo Vivo rolled off the production line.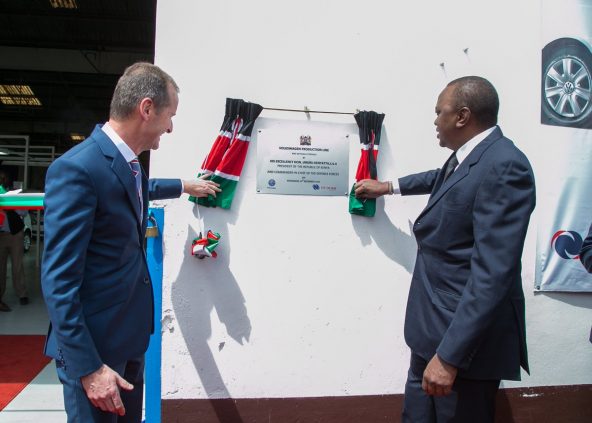 Volkswagen announced in September this year, its return to vehicle production in Kenya in partnership with DT Dobie after a 40 year absence. They used to manufacture the Beetle here back in the 60's up until 1977. The initial focus on the Polo Vivo brand is because the car is the bestselling VW model in Africa at the moment. However, other car models might be in the pipeline as the new car market develops in Kenya. Annual production at the new production plant will be 1,000 vehicles with a long term plan of increasing to 5,000 vehicles.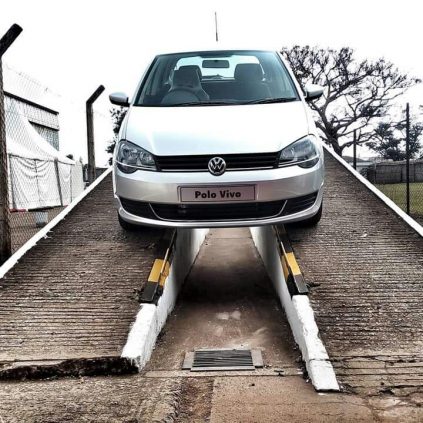 The Kenyan production facility is VW's third one alongside the South African factory and a production facility in Nigeria. There is also a plan to start vehicle production in Algeria.
The Polo Vivo will retail at Ksh. 1.65 Million inclusive of VAT from DT Dobie. Additionally, DT Dobie is offering customers a Ksh. 2.750 per month offer to service their Polo Vivo for 3 years.