Country musician Darius Rucker wrote a beautiful song called "We all fall down" that goes something like this:
What makes a man…
Work 'til his kids get too old to kiss and hug
Keep on climbing that imaginary mountain
When is it enough?
What makes a man build a kingdom
Only to lose his woman?
How high is too high how big is too big
How far will we go just to slip off the edge?
Life is fast. Life is challenging. Life is a hustle. And in the bustle, we all fall down. It doesn't matter when and how, but at one time or the other, we all will trip and fall down.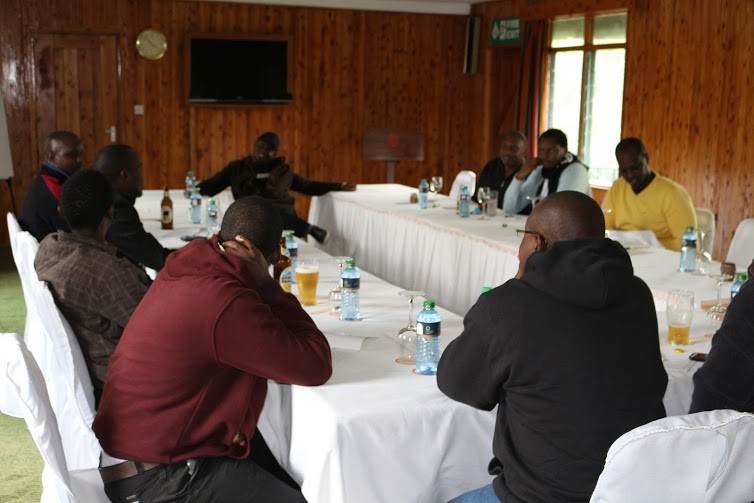 Motivational Speaker Jasiel Njau puts it this way "As a man, you will fall, and fail, and wail. That's a given. What is not given, however, is whether and how fast you get up, dust yourself and move on". In fact, mathematical models of human (bipedal) motion shows that walking is an act of controlled falling, where we throw one foot ahead to initiate a (forwards) fall only to catch ourselves, and repeat the action with the other foot. We all fall; it's a fact of life! But how do we get up after the fall? This was the basis of the first #RealmanGetaway organized by Serena Hotels. The event was held at Serena Mountain Lodge and the speaker was no other than Jasiel Njau. The RealMan Getaway was organized in a bid to create a private place and opportunity for men to meet and talk (man-to-man) about the challenges they face in everyday life. From relationships to marriage to sex. It was an opportunity for all participants to be real, confront their demons and hopefully exorcise them.
Serena Mountain Lodge is situated on the slopes of Mount Kenya, a few kilometers from Karatina town. Driving at moderate speed, the lodge is only 2.5 hours from Nairobi city and about 3 to 3.5 hours from the Jomo Kenyatta International Airport. As with any Serena hotel/lodge, the hospitality is world class and the fresh mountain drift refreshing. To get to the event, one could either drive themselves or use transport provided by Serena Hotels. I traveled via the second option.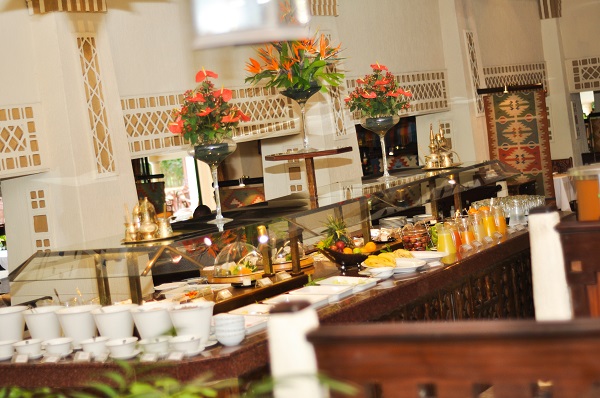 We congregated early Saturday morning at Nairobi Serena Hotel where Serena's Safari vans were to pick us. To break the (night-long) fast we were invited to a breakfast buffet at the renown Café Maghreb. After a well-deserved, well devoured meal, we boarded two vans and left Nairobi for Karatina with a brief stop at Sagana.
Mount Kenya Game Reserve is a green paradise; almost too green, especially when you live in the concrete jungle that is Nairobi. Lying on the windward side of Mt. Kenya and constantly bathed in a cool breeze, it is no wonder that this part of the lush green forest is especially rich in flora and fauna. And the architects of Serena Mountain Lodge have painstakingly camouflaged this world class lodge right there, in the jungle; majestic and imposing yet hidden in the browns and greens of the trees.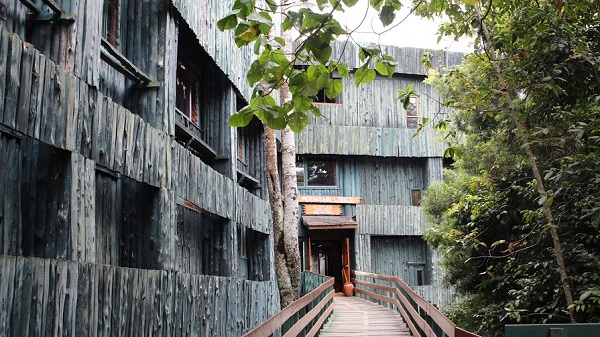 After a warm welcome, we sat to lunch at the restaurant after which the #RealMan sessions started at the rooftop conference room. Being the first #RealMan event, it started with introductions and Jasiel guiding the talks. However, in no time, the men were talking and issue after issue was brought forth, dissected and concluded; and no topic was taboo or too controversial to tackle. In the end, solutions were found and we ended the meeting with one conclusion: We all fall down from time to time. But as responsible men – with dependents and future generations to mold – we all must get up, dust ourselves and move on. Better and stronger!
When we were done discussing the challenges of manhood, the mountain was already cloaked in darkness and sumptuous steaks were grilling, ready for a rooftop barbeque buffet. Meanwhile, unbeknownst to us, room attendants were secretly, but routinely, stuffing hot water bottles into our beds. You should never take a full belly into a cold bed. Never!
After dinner we sat at the bar, besides the fire, chatting about everything and nothing. Then retired to pleasantly discover that our beds were much warmer than our bodies!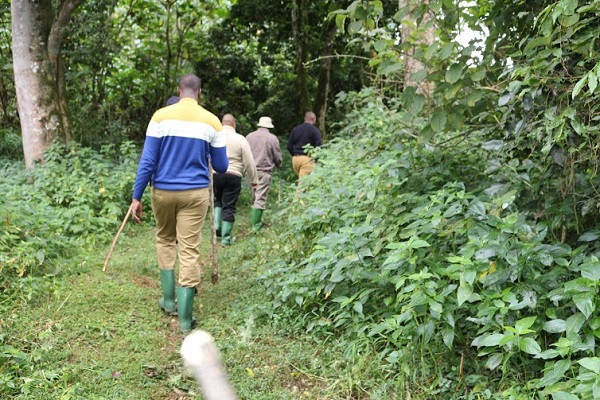 Morning came fast and we were off to venture into the rich mountain forest through animal paths littered with fresh buffalo poo, porcupine burrows and leopard claw marks on the barks of medicinal plants. Along the way, our guide would stop, point us to a thicket – whose roots grew through the roof of a huge burrow – and then proceed to educate us on this or that plant and its importance to some creature we've only seen on National Geographic. Then he would tamper all the scientific literature with some Kikuyu folklore about how men are believed to age gracefully upon encountering the burrow's resident. It was fun and educative.
Then, as we snaked our way through the jungle and up the mountain, without warning, awaited our greatest surprise – right in the middle of the jungle – in an opening that grass had carpeted after elephants felled the trees! Magnificently laid out on perfectly draped tables, awaited our breakfast buffet. Complete with live cooking! And as if all the surprises were not enough, Serena Hotels had a surprise birthday party celebration for one Moses who was turning one year wiser.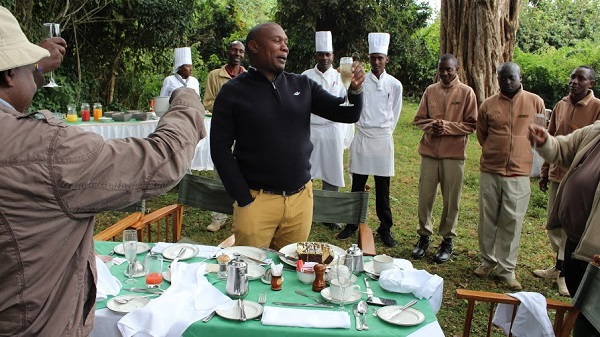 As I watched the waiters dance around Moses, singing a hearty happy birthday tune, I couldn't help but feel something alien to me, which I bet many men weighed down by chores and life in general haven't felt in a long time: the true joy of manhood!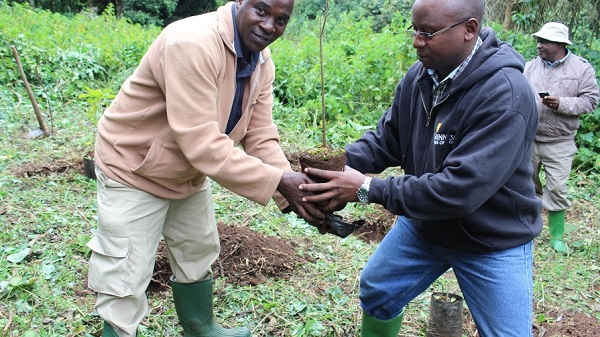 We ended the trip by planting trees; the only true way to thank the mountain that had hosted us and where we were now leaving our fears and troubles to return as Real Men! And those trees too, someday, will be felled by some elephants or weather elements. Because we all fall down!