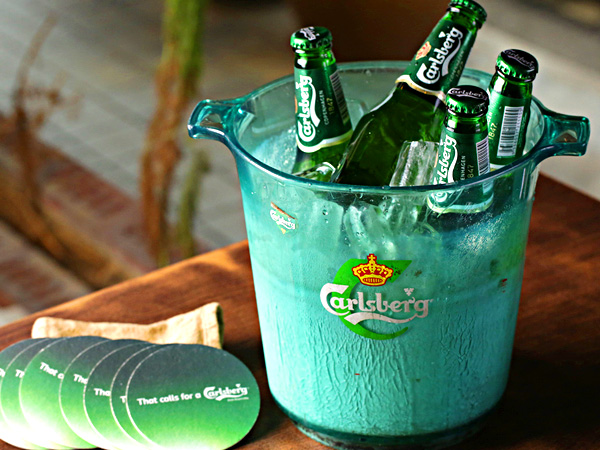 EatOut Kenya will host the inaugural Nairobi Burger Festival on 30th May 2015 to 5th June 2016. Burger lovers will be able to enjoy them at over 80 restaurants at a bargain.
The restaurants will be offering two for one deals that will include a Carlsberg if the restaurant in question sells beer. The offers are as follows:
2 burgers and 2 beers (Carlsberg) for the price of one burger and one beer
2 burgers for the price of one burger
Participation in the Nairobi Burger Festival will need a BurgerFest pass which can be downloaded HERE for free.
EatOut previously partnered with Carlsberg in the Nairobi Pizza Festival where the beer was part of the Pizza deals that were offered during the festival.
Find the list of participating restaurants below:
Artcaffe Galleria, Langata
Artcaffe Junction, Ngong Rd
Artcaffe Karen Crossroads, Karen
Artcaffe Lavington, Lavington
ArtCaffe Oval, Westlands
Artcaffe Thika Road Mall (TRM), Thika Road
Artcaffe Village Market, Gigiri
Artcaffe Westgate, Westlands
Artcaffe Yaya Centre, Hurlingham
Big Square Adlife, Kilimani
Big Square Garden City, Thika Road
Big Square Gigiri, Gigiri
Big Square Junction, Ngong Rd
Big Square Karen, Karen
Big Square Lavington, Lavington
Big Square Oval, Westlands
Brew Bistro, Ngong Rd
Brew Bistro Roof Top, Westlands
Caramel, Westlands
Flame Tree, Sarova Panafric, Nairobi CBD
Java ABC Place, Westlands
Java Adams Arcade, Hurlingham
Java Aga Khan Walk
Java Arboretum, Kileleshwa
Java Arwings Kodhek, Hurlingham
Java Capital Centre, Mombasa Rd
Java Donholm
Java Embassy House, Nairobi CBD
Java Galleria Mall, Langata
Java Garden City, Thika Road
Java Gigiri
Java Junction Mall, Ngong Road
Java Karen
Java Kimathi Street, Nairobi CBD
Java KMA Upper Hill
Java Koinange Street, Nairobi CBD
Java Lunga Lunga, Industrial Area
Java Mama Ngina Street, Nairobi CBD
Java Orbit Place, Westlands
Java Sarit Centre, Westlands
Java South C
Java Standard Street
Java Thika Road Mall (TRM), Thika Road
Java Upper Hill
Java Valley Arcade, Lavington
Java Wabera Street, Nairobi CBD
Java Waiyaki Way, Westlands
Java Westlands Square
Java Yaya Centre
J's Fresh Bar & Kitchen, Karen
KFC Kimathi Street, Nairobi CBD
KFC Galleria, Langata
KFC Junction Mall, Ngong Rd
KFC The Hub, Karen
KFC Mombasa Rd
KFC Garden City, Thika Road
KFC Limuru Rd, Parklands
KFC Muindi Mbingu
KFC Westgate Mall, Westlands
KFC Woodvale Grove, Westlands
Larder, Radisson Blu Hotel, UpperHill
Lord Delamere Terrace, Nairobi CBD
Mama Rocks, Westlands
Moca Loca Garden City, Thika Road
Monikos Kitchen, Lavington
News Cafe Kilimani
News Cafe Sarit Centre
Pablos Restaurant, Hurlingham
Pool Terrace and Bar, Nairobi Serena Hotel, Nairobi CBD
Sierra Wine Bar + Grill, Hurlingham
Carnivore Simba Saloon, Langata
Snack Attack, Adams Arcade
Steers Wabera Street, Nairobi CBD
Steers Kenyatta Avenue, Nairobi CBD
Steers Donholm
Steers Muindi Mbingu Street, Nairobi CBD
Steers Ngong Road
Steers South C
Tamambo Blixen, Karen
Tamambo Village Market, Gigiri
Tembo Restaurant, Boma Nairobi, South C
The Arbor, Lavington
The Wine Shop, Piedmont Plaza, Ngong Rd
Thorn Tree Cafe, The Sarova Stanley, Nairobi CBD
Urban Gourmet Burger Westgate, Westlands
Urban Gourmet Burger Garden City, Thika Road
Wet Lounge, Royal Orchid Hotel, Westlands