Glenfiddich Single Malt Scotch Whisky's global campaign, Where Next? is taking up momentum in the Kenyan market. In partnership with EatOut, Glenfiddich held an exclusive luncheon with top industry players over the weekend to sample the brand's newest creation, the Glenfiddich Grand Cru.
The brand's aim is to inspire people to step out of their comfort zones, encouraging them to embrace the unknown in order to grow. To ask themselves Where Next? The campaign communicates the uncertainty of growth and reimagines the brand's stag icon as a symbol of this.
The Glenfiddich Grand Cru is an exclusive expression that has been matured for 23 years and elegantly finished in rare French cuvée oak casks. The whisky fuses the finest flavours from Scotland and France to create a true taste of luxury to be enjoyed with others.
Nimu Muriu (known as Aunty Nimu), a lawyer and a social media influencer shaping the industry is discovering her love for the Glenfiddich Single Malt core range. Her curiosity inspired by her father and each new tasting is a next step on unravelling the single malt's rich history. Kagwe Mungai, an award-winning musician, is embracing the unknown that comes with launching his next album. Williams Magunga, one of Kenya's renowned storyteller and travel content creator, is constantly on the move, asking where the road will lead him next.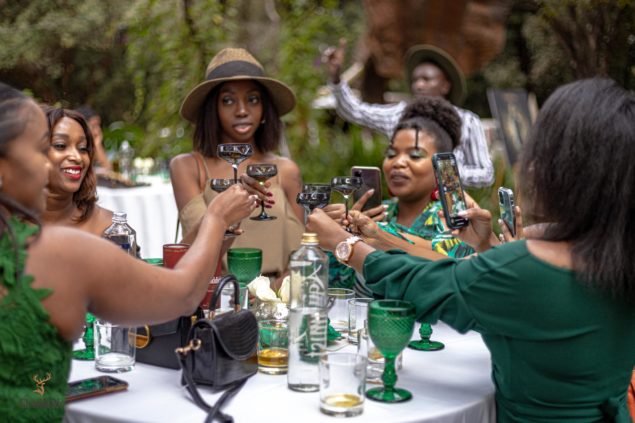 Mulunda, the Glenfiddich Kenya's National Ambassador, guided the guests over tasting notes and Glenfiddich's ideology. He noted, "To stay at the top you need to constantly look forward into the unknown and try something new. It's only when you do this, embrace risk, stare fear in the eyes, that it is possible to evolve and grow stronger."
The luncheon gave invited guests a chance to not only indulge in the magnificence that is Glenfiddich but also reflect on their personal journeys, as well as ponder on their next moves. Glenfiddich has a legacy of consistently challenging itself to break new ground.