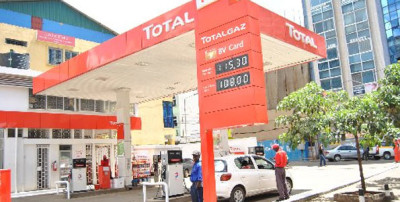 Visa has partnered with Total Kenya to make the festive season rewarding for their customers. This comes with the launch of the Jaza Ushinde promotion.
The promotion aims to educate consumers on the convenience of paying with your Visa card and highlight economic advantages of chip and pin technology as well as cashless payments in general. The promotion will run from the 8th of December to the 31st of December.
During this time, selected lucky customers will be rewarded with a full tank of fuel whenever they purchase fuel using their Visa card at any Total service station in Kenya.
Jabu Basopo, Country Manager for Visa in Southern and East Africa, said that with the installation of more Point of Sale (POS) devices at Total service stations motorists can now pay for goods and services quickly and safely.
Cashless transactions are not only useful for the regular driver, but also for fleet managers who will be better able to control and monitor their fuel expenses. In addition there are no surcharges on the spend, or minimum payment requirement to enjoy the Visa experience of convenience, security and efficiency.