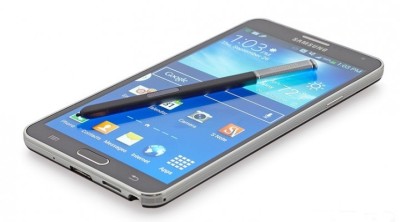 Electronic giants, Samsung, recently announced an addition to their flagship Galaxy Note series with the new Galaxy Note 4. The Galaxy Note 4 is a slight improvement from its predecessor and is set to provide users with one of the most unique and powerful mobile experiences on the market blending an evolved S Pen with Samsung's superior viewing experience.
The Note 4 will run on Adroid 4.4 (KitKat) and comes with an extraordinary 5.7-inch Quad HD (2560×1440) Super AMOLED display which reproduces clearer and more vivid images with deep contrast, better viewing angles, and response times as fast as a millionth of a second, providing a tremendous viewing experience.
The device features a premium metal frame with fluid curvature that seamlessly blends with the device display. The Galaxy Note 4's 2.5D glass screen, inherited from the Galaxy S3, offers extra protection while perfectly complementing the device's rich viewing experience.
It is equipped with a 16 megapixel rear-facing camera featuring a Smart Optical Image Stabilizer that counter-balances camera shake and automatically extends exposure time in dark settings. In addition, a 3.7 megapixel front-facing camera with f1.9 offers a default 90 degree shooting angle and up to 120 degree wide angle so users can take the best group shots with friends.
Another interesting feature is the Fast Charging feature and Ultra Power Saving Mode that allow the Galaxy Note 4 to charge faster and ensures that users don't run out of power when they need it most. There is also an improved Fingerprint Scanner, to secure personal data and the world's first UV sensor in a mobile device.
The Galaxy Note 4's S Pen will offer a much more authentic pen experience, with a more natural brush effect that perfectly emulates writing on paper with a fountain or calligraphy pen. The S Pen also introduces a more user-friendly Air Command functionality along with other intuitive features such as Action Memo, Screen Write, Image Clip and Smart Select that allows users to create and collect content with ease.