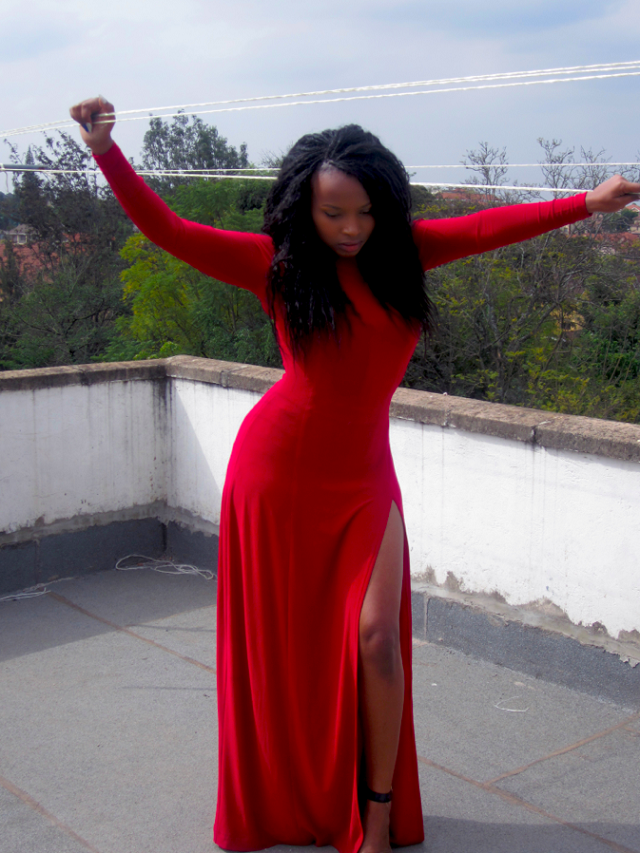 We all know her from the TV shows she's been in like Changing Times, and with her sex appeal and great dressing sense it is no wonder Joy Kendi, is one to look out for. She is 25 years young, an actress, a fashion lover and blogger. For two and a half years now, she has been operating a blog that show cases what she wears, her favorite trends, as well as sales to look out for. So we sought to find out more about her.
Lashaun: When did you realize you had a passion for fashion?
Kendi: When I was about seven years old. I would design little outfits, which would irritate my mum,because my designing at that age mainly consisted of cutting things.
Lashaun: What about the fashion industry and fashion itself excites/or fascinates you?
Kendi: The thing that fascinates me about fashion is that I can tell a lot about a person by how they dress. You can tell their level of confidence, what they like or love and how their doing that day.
Lashaun: What about your favorite designers? What about them do you love?
Kendi: They vary by season and at which stage of my life I'm at the moment. Zac Posen and Jason Wu cater to my minimalistic phase that I'm going through right now. Emilio Pucci's designs are so feminine and sexy. Mary Katrantzou, because of her print choice for the spring ready to wear 2014 collection and finally Alexandra McQueen well,because its Alexandra McQueen.
If you check out her website ourstylekenya.com you will see the inspirations she talks about, coming out through her fashion. What she chooses to wear for different moods, weather and occasions also gives one an idea, of how they can change it up with their style, and with the simple things they have in their closet. Not only this but she gives make up tutorials, how to turn something drab to fab, and she does giveaways that are to die for.
Lashaun: Do you design your own clothes?
Kendi: I wouldn't say that I design my own clothes. I usually just put together what ever I want. But at times I alter things I have bought to suit me better.
Lashaun: Apart from fashion, what other passions do you have?
Kendi: I have recently started writing scripts for some shows and I love it. It's just amazing!
Kendi is also an animal lover as she admitted that she loves cats and puppies. She has a puppy called zoe who she adores to bits. Her favorite animals, tell us that she is an independent lady who is loving and caring. So with the interview coming to an end, we asked her what advice she had to give to the fashionistas out there and this is what she had to say.
Kendi:
1). Confidence is key. Make up, fashion etc can only do so much. The rest is up to you and the view you have of yourself.
2). Shoes can make or break an outfit. So invest in great pairs.
3). Understand your body and love it as well. There is nothing bad than a girl who wears something that is clearly not for her body. And lastly, don't always follow trends. Just cause it's up and coming doesn't mean it should be worn.