If you are a car enthusiast, then the CBA Concours D'elegance 2017 which was held on Sunday at the Ngong Race Course was the place to be. The event where classic and vintage cars and motor cycles are judged was organized by the Alfa Romeo Owners Club and was in its 47th year of existence. This year's theme was "Beauty and the Beast" and boy did the event live up to it. One simply could not get enough of the various cars on show. The Beasts were the cars and motor cycles in the event while the Beauty in this case being the ladies attending the classy affair.
For those not in the know, Concours D'elegance is a French term that means " a competition of elegance" and refers to an event where prestigious vehicles are displayed and judged. The practice dates back to 17th-century France, where aristocrats paraded horse-drawn carriages in the parks of Paris during summer weekends and holidays. As times changed, carriages turned to vehicles and it became a competition among vehicle owners to be judged on the appearance of their vehicles.
This year's Concours had 77 competing cars and 41 motor cycles and to cement the event's African appeal, there were 13 cars and 14 motor cycles from Uganda. There were also 3 cars from Tanzania and 3 motor cycles from South Africa. Past events have seen entrants from Argentina, Australia, England, Germany, Malawi, Mauritius, Mexico and Zimbabwe.
This year's CBA Concours D'elegance was won by Dilcon Wilcock with his 1934 Railton in the cars category and Sati Classics with their 1925 DKW in the motorcycles category.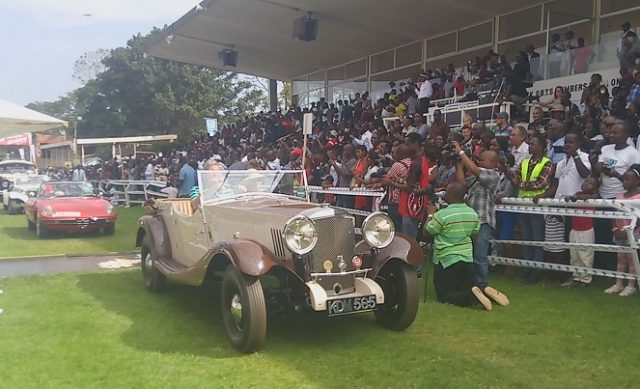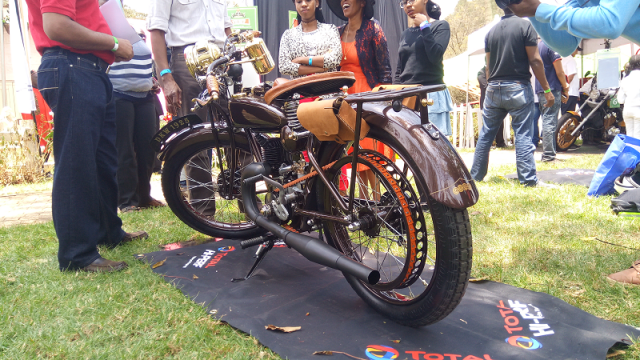 Every time I attend the Concours I always intrigued by the love/passion that the owners have for their cars. Which explains the amount of time, effort and resources that they invest in rebuilding them. Each of these cars and motor cycles have their own interesting stories as told by the owners and it is always a pleasure to listen in.
Here are some of the stories of some of the cars;
Mitsuoka Le Seyde
This car was manufactured in 1991 and is one of the cars presented by Kakooza Wazzir from Uganda. This is a limited edition car and only 500 units were ever produced. Apparently, all the units were sold within four days after going on sale. This makes it a very rare and stylish car.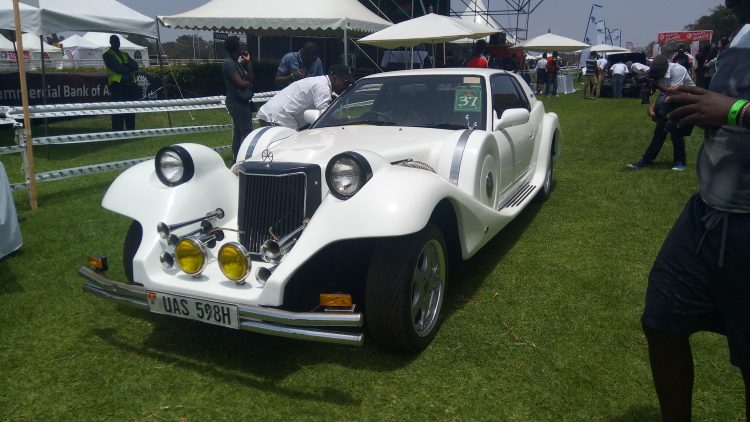 Ferari F355 Replica
Anywhere you go, a speed monster is always guaranteed to turn a few heads. The Ferari replica from Tanzania was not any different. Shane Ramzanali a good deal of time and effort building it to an extent that one can't be able to differentiate it from the original. It however, runs on a Toyota engine but is still a beauty to watch.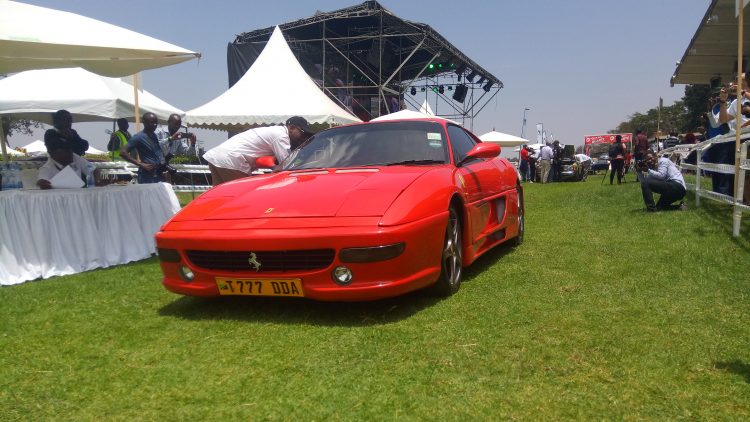 Rolls Royce
This car was manufactured in 1951 and is owned by Rajesh Lakhani. It apparently belonged to a pre-independence mayor and it had been parked in a basement for decades before he found it and restored it.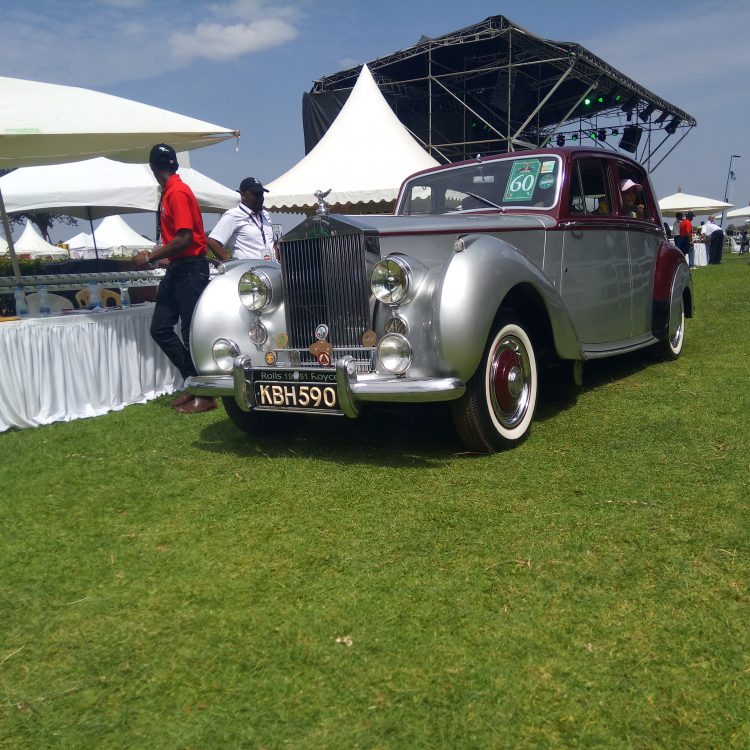 Austin Princess
This car was manufactured in 1952 and was acquired by the Nairobi City Council in 1968 for use by the mayor. It is now used for ceremonial occasions by the Nairobi County Governors, the latest being the inauguration of the current Governor Mike Sonko.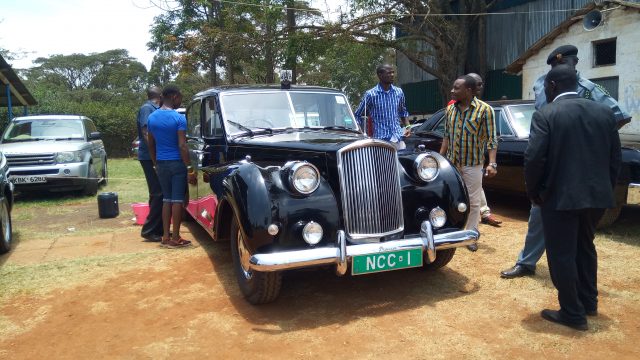 Triumph TR6C
This bike was manufactured in 1966 and was discovered in the California state of United States recently. It was rebuilt by the owner Peter Giraudo with the help of Bonnie Katiku and Alex Mutua. The bike was designed for racing in the deserts of Western USA specifically Arizona, California and New Mexico.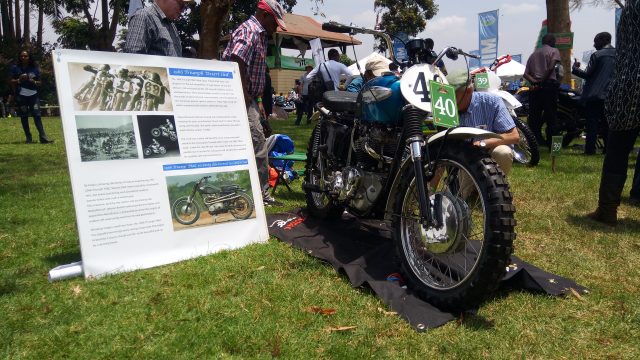 Mitsubishi Colt Lancer
This car manufactured in 1975 was used by Joginder Singh "Flying Sikh" who raced with it and won the East African Safari Rally in 1976. For those not in the know Joginder Singh was a successful endurance rally driver in the 1960's and 70's back when it was called the East African Safari Rally and used to traverse Kenya, Uganda and Tanzania.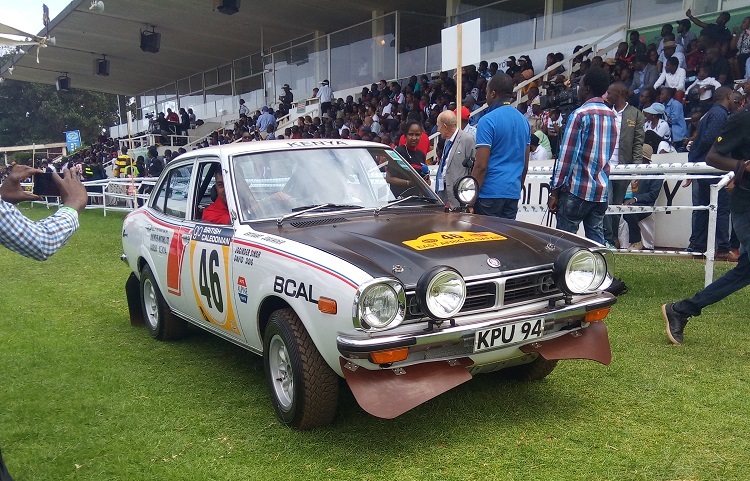 Here are some of the other cars and motorcycles on show;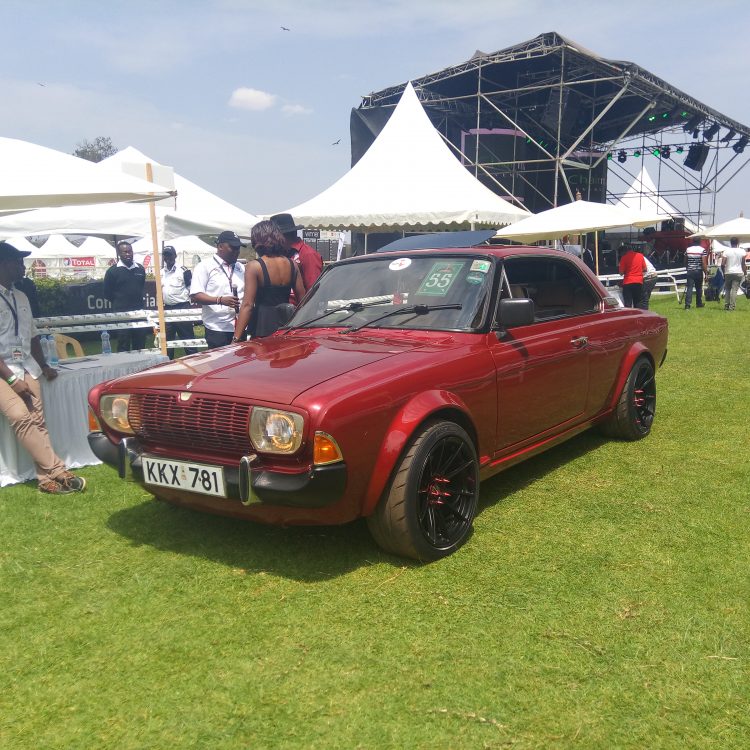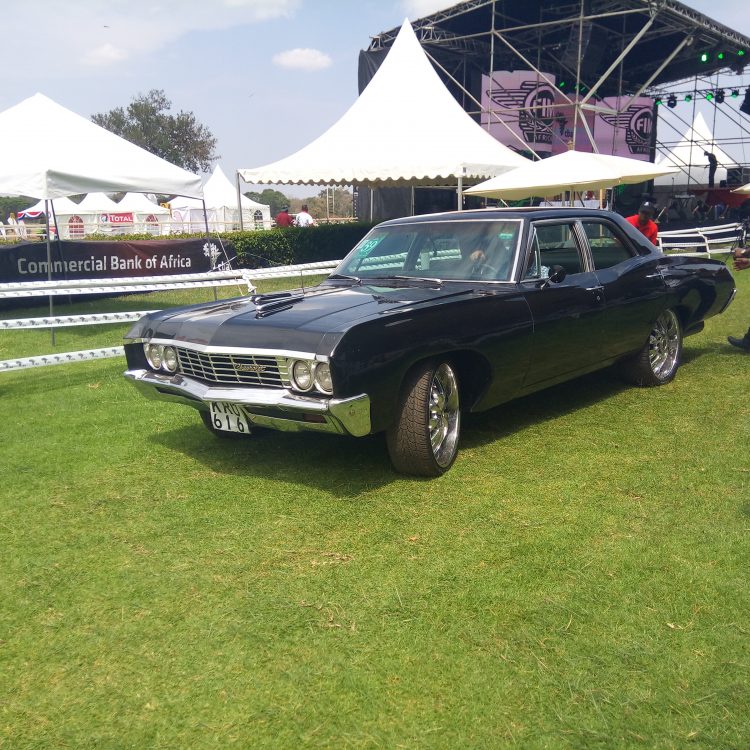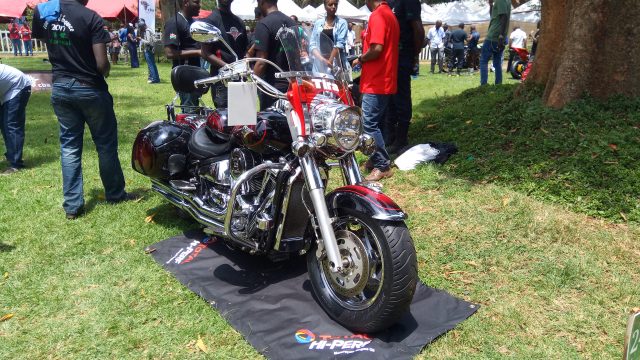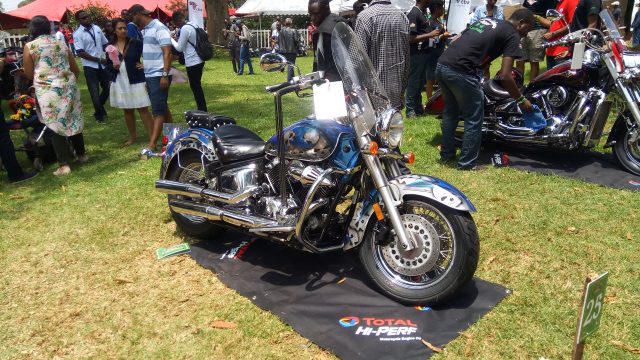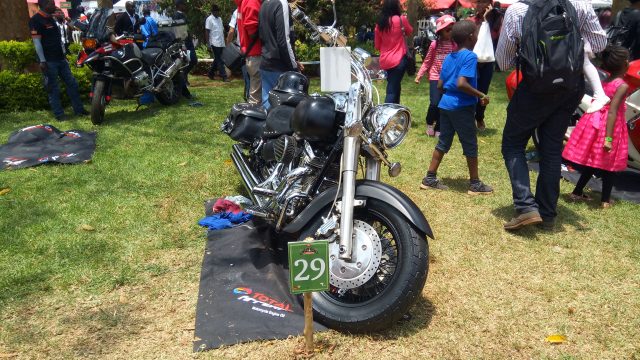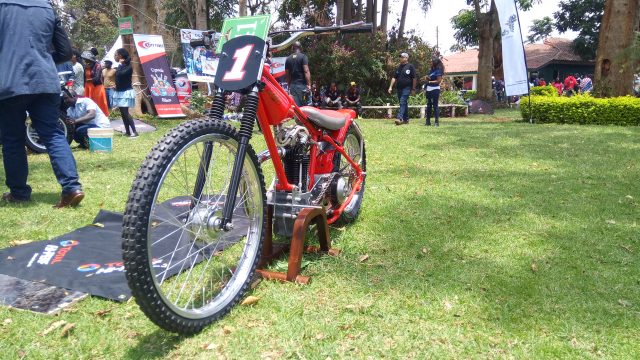 Other than the Beasts, the beauties were also looking glamorous.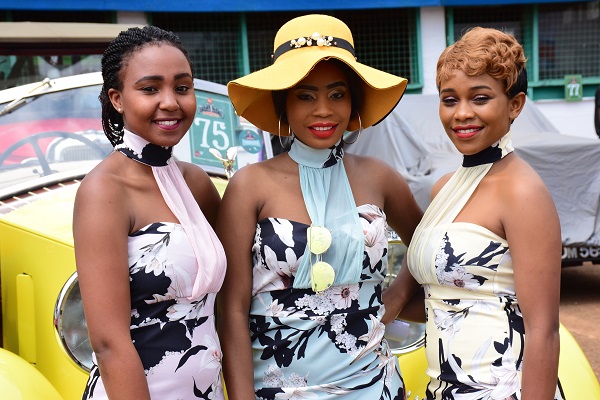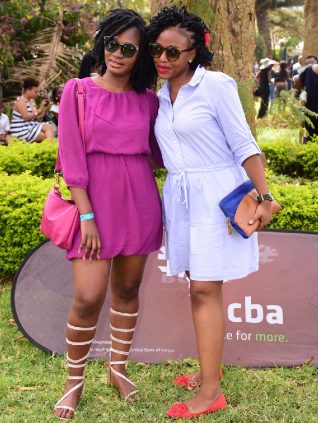 All in all it was a memorable and fun filled event with activities for the whole family. I have to say that i found this year's edition quite organised and just can't wait to see what the CBA Concours D'elegance has in store for us next year.