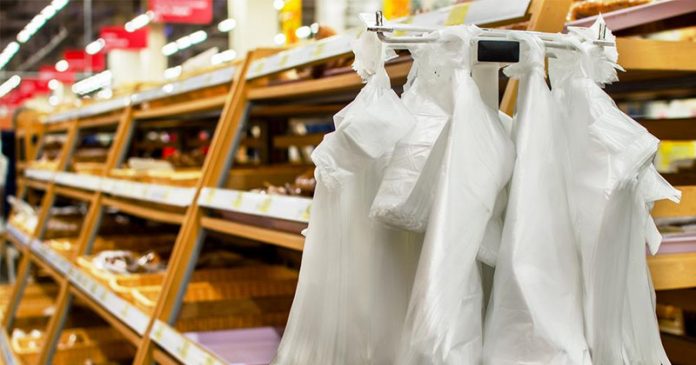 The plastic bags ban was enforced yesterday despite many concerns being raised on the lack of clear alternatives effect of the ban on SMEs and those living in low income areas.
The fine for anyone found using a plastic bag is Ksh. 4 million or a four year jail time. The punishment is considered one of the toughest globally in comparison to other countries which have also banned the use of plastic bags.
Kenyans mostly complied with the ban, but the concerns that have dogged the NEMA since the announcement of the ban continue to be raised. The biggest effect was the loss of jobs for those working in the factories that produce these plastic bags, a concern which CS for environment, Judy Wakhungu dismissed. She asked Kenyans to look at the bigger picture which would be job creation in the companies that manufacture alternatives to these plastic bags.
Some Kenyans felt NEMA was being hypocrital in their fight for environmental conservation, especially since Kenya is set to open a coal plant in Lamu at a time when the world is cutting back on coal production due to its adverse effects on the environment. The plant will not only threaten the ecosystem of Lamu, a UNESCO world heritage site, but affect the communities living in the area as well.
Thecontroversy surrounding the Lamu coal plant led to  #deCOALinize where concerns regarding the coal plant are raised, a hashtag which NEMA and the ministry of environment doesn't seem to be following and isn't as zealous in addressing as they are in enforcing the plastic bags ban.
Banning plastic bags and building coal plant. Gotta love Kenya's decision makers & their 'accuracy' in environment conservation.

— Kenya West© (@KinyanBoy) August 28, 2017
Concerns were also raised on how the ban was being enforced after complaints that motorists were being stopped and their vehicles searched for plastic bags.
NEMA asleep re enforcement on noise pollution, apartments built on river beds, etc but plastic bags in your car is where they draw the line?

— Ory Okolloh Mwangi (@kenyanpundit) August 28, 2017
Ati cops are checking cars for plastic bags?! Lol. Kwani it's heroin? Watch as cops take adv to harass&this creates a black market for them

— Mwende Ngao ?? (@mwendesusu) August 28, 2017
NEMA then released a statement saying that they have not sanctioned any efforts to stop and inspect private vehicles. They have liased with the police to only inspect business premises.
For the most part, Kenyans have complied with the ban and they were creative with the alternatives they chose to use to replace the plastic carrier bags.
Here are some more reactions