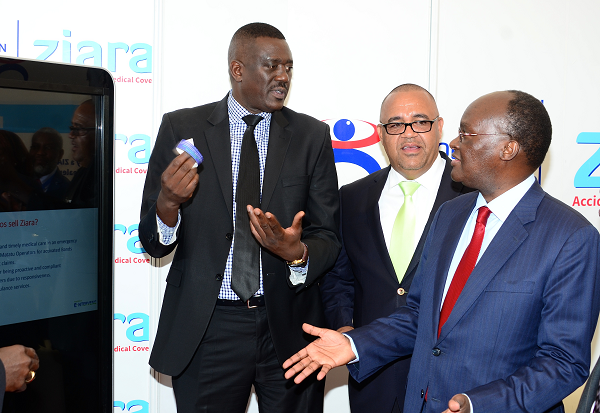 The fact that many Kenyans do not have access to any sort of insurance is a reality. For many it is usually the cost aspect that limits then given that most insurance packages often come with hefty premiums. There are those however who can afford to make the premium payments but do not see a need until such a time when disaster strikes. Road safety on the other hand is a major issue in Kenya and not even the formation of the National Transport and Safety Authority has helped matters. The impunity of public service vehicles on our roads continues unabated and with it numerous accidents that have resulted in death and injuries to countless Kenyans.
Some of the deaths that occur during accidents are completely avoidable if the correct care is given to the accident victims in good time. However, with the state of our public hospitals many die as they await medical care. This is because those who cannot afford private medical care are usually rushed to the public hospitals where they most likely don't make it due to neglect. If you are lucky enough to survive, the medical bills incurred usually leaves many families destitute. But what if for a minimal price one could afford travel insurance when going on a long journey using public transport? This is the question that Resolution Insurance tried to answer with the launch of their "Ziara Cover" yesterday.
The Ziara cover is a form of travel insurance which is accessible to members of the public for a minimal fee of Ksh.70. Features of the cover include; emergency medical expenses resulting from a road traffic accident up to a of Ksh.150,000, last expense benefit up to a limit of Ksh.30,000 and ambulance services to transfer one from the accident scene to a hospital. This cover is meant for those who want to undertake long journeys which are over 40 kilometres so Rongai peeps need not apply.
The cover will be available for purchase at designated points of departure. To register all one has to do is identify a Ziara dealer, register for your cover by dialing *830# and following the prompts, once registered you will obtain a Ziara band with a unique serial number after which you can activate the band by making a payment via Mpesa paybill no. 872629 and use your band's serial number as the account number.
If you have purchased the cover and get into an accident the Ziara band will act as an identifier. The hospital just needs to dail *830# to verify the cover after which they will be able to treat you so no more stories of being turned away from a hospital due to lack of funds. The cover is valid for 24 hours and emergency admission is catered for up to 48 hours or upon the exhaustion of the limit.