Kenya has produced some really great talent in music, film, sports among other fields. However there are those that are accomplished and have Kenyan heritage that most people don't know about. The kind of heritage I am talking about is that these people were born here. I have profiled 14 famous people that were born in Kenya and here they are:
1. Malaika Firth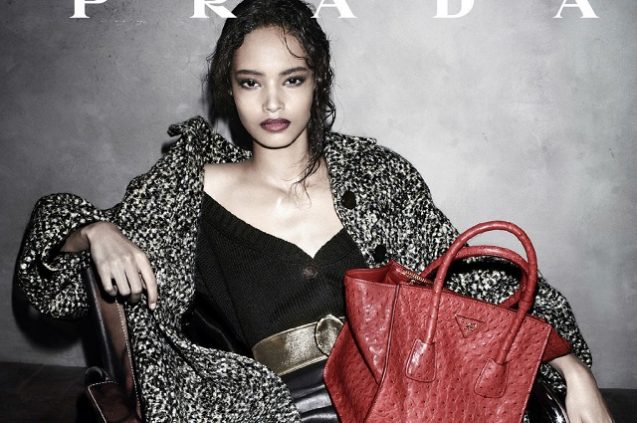 Malaika Firth is a fashion model who is based in the UK. She was born in Mombasa and moved to Barking, in east London, when she was seven years old.
She began her modelling career at age 17. She first gained attention by being the first black model in almost 20 years to appear in a Prada advertising after Naomi Campbell had previously featured in one. She has modelled in over 40 fashion shows by designers such as Jean Paul Gaultier, Bottega Veneta, Marc Jacobs, Kenzo, and Dolce & Gabbana. She has also appeared on the covers of British Vogue,
Elle France, Fashion Week Daily, Miss Vogue, Telegraph Magazine, The Edit (Net-A-Porter Magazine) and Vogue Japan.
2. Warsan Shire
Warsan Shire is a Somali poet that is based in London. She was born in Kenya to Somali parents before emigrating to the UK at the age of one.
She has read her poetry in countries such as the United Kingdom, Italy, Germany, North America, South Africa and Kenya. Her poems have been republished in various literary publications, such as the Poetry Review, Magma and Wasafiri. She published a poetry collection called Teaching My Mother How To Give Birth in 2011.
Her poetry featured prominently in Beyoncé's 2016 feature length film Lemonade.
3. Richard Dawkins
Richard Dawkins is a UK biologist and writer. Ethologist, evolutionary biologist and author. Came to prominence with his 1976 book The Selfish Gene that popularized the gene centered view of evolution and the term meme. His book The God Delusion (2006) contends that a supernatural creator does not exist and that religion is a delusion.
4. Philippa Gregory
Philippa is an English Novelist best known for her work The Other Boleyn Girl (2001) which won the Romantic Novel of the Year Award from the Romantic Novel Association. She was born on 9th January 1954 to Elaine and Arthur Percy Gregory, a radio operator and navigator for East African Airways. Moved to Bristol England at the age of two.
5. Simon King
King is a British Television presenter and cameraman who specializes in nature documentaries. He has worked in the field of natural history film making for over 30 years. He has received an honorary Fellowship of the Royal Photographic Society (2011). King was born to Eve King and John King. His father worked for the British Forces Broadcasting Services in Nairobi before they moved to Bristol in the UK in 1964.
6. Kiran Shah
Kiran is a Kenyan – Indian actor and stuntman. He lived in Kenya till he was 12 years old. He is the world's shortest stuntman according to the Guinness Book of World Records. He has appeared in The Lord of the Rings and The Hobbit film series. He is also a published poet. Before pursuing a career is show business he worked as a tailor's apprentice for six months.
7. Sut Jhally
Jhally is a professor of Communication at the University of Massachusetts and founder and executive Director of the Media Education Foundation. He is also a prolific filmmaker, and director and author. He is known for Peace, Propaganda & the Promised Land (2004), Killing Us Softly (1999) and Hijacking Catastrophe 9/11, Fear and Selling of American Empire. He born in Kenya on the May 29, 1955 and grew up in England where his family moved when he was 6. He once worked at a chocolate factory where his job was to pack kitkats into boxes.
8. Arap Bethke
He was born Ricardo Arap Bethke Galdames March 12, 1980 in Kenya to a German father and Chilean mother but grew up in Mexico. He is an actor most remembered for his role of 'Chacho' in the Telenovela Clase 406.
9. Edi Gathegi
Edi was born 10, 1979 in Nairobi Kenyan and he grew up in Albany, California. He is a Kenyan film, stage and TV actor. Edi has appeared as a recurring character Dr. Jeffrey Cole aka Big Love on the TV series House. Cheese in Gone Baby Gone (2007) and Laurent in the films Twilight and its sequel The Twilight Saga: New Moon and Darwin in X-Men First Class. Crank (2006). His stage credits include Two Trains Running  at the  Old Globe Theatre , As you Like It and Cyrano de Bergerac among others.
10. Chris Froome
Froome is a British professional road racing cyclist for UCI ProTeam Team Sky who competed for Kenya till 2008. He was brought up in Kenya and South Africa and has ridden a British license since 2008 on the basis of both his parents being British. Froome is the 8th cyclist in history to win three editions of the Tour De France winner. He was initially schooled initially in Kenya then moved to South Africa at the age of 14. He remains a hero for many around the world but especially his former school St. John's College.
11. Roger Whittaker
He is the man the song with the dreamy baritone voice behind the song My Land is Kenya that beauty of Kenya. He is a Kenyan British singer songwriter and musician. Besides his voice, his trademark whistling ability has set him apart from other artists.  He is widely known for Durham Town (The Leaving) (1969) and I Don't Believe in 'if' Anymore. Whittaker served two years in the Kenyan Regiment in 1954-56.
12. Imran Yusuf
Yusuf is a Kenyan born British stand-up comedian. He was born in Mombasa Kenya. Initially grew up in Hackney, East London before moving to Harrow North-West London. His parents and older brothers became refugees of the economic war following the expulsion of Asians from Uganda by Idi Amin. Yusuf has carved a unique niche in the comedy world by his delivery of satirical and introspective humour.
13. Gurinder Chadha
Chadha was born in Kenya and grew up in Southall, London, England. She began her career as a news reporter with BBC Radio directed several award winning documentaries for the BBC. She also began an alliance with the Brtitish Film Institute (BFI) and channel Four. She then started her own company Umbi Films.Chadha is set to release a film that tells the story of the partition of India on religion grounds that saw Hindus and Sikh separated from the Muslims to create a new Islamic country, Pakistan. Read more about it here.
14. Gurdeep 'Deep' Roy
Gurdeep 'Deep' Roy (birth name Mohinder Purba) is a Kenyan actor, stuntman, puppeteer, and comedian. His name is actually Gurdeep which means God's Light in his language. His father moved Deep to London for further education. Deep passed the first year and dropped at the second because he was bored Some of his works include Charlie and the Chocolate Factory (2005), Big Fish (2003) and Star Trek into Darkness (2013). He has also been in the TV series The X-files and Eastbound and Down. Deep made his professional screen acting debut in a 1976 episode of The New Avengers entitled 'Target' as a character named Klokoe.. He has been described as one of the most hardworking people in the business.