Sidian Bank rebranded from K-Rep Bank in April this year in a restructuring process that saw the bank shift its customer focus to entrepreneurs. The bank has ambitious plans of growing its customer base to 1.5 million in the next three years, recruit 3,000 agents and open five new branches.
I had a sit down with the CEO Titus Karanja and we had a chat about the bank's rebranding, its future and the recent partnership with Uber.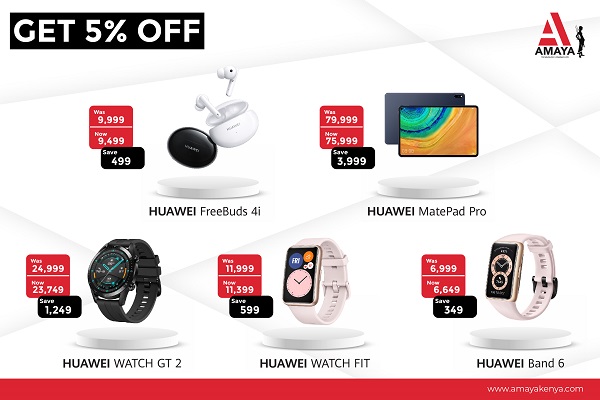 How has the bank changed as a brand after rebranding from K-REP Bank?
K-Rep's journey in this country started 34 years ago. It was a strong brand in micro-finance and it was helping very small scale entrepreneurs grow. Over time the brand was very well associated with that side of the market. As the bank continued to grow, our aspirations have also grown. We now wish to serve entrepreneurs across the entire spectrum. We want to serve entrepreneurs right from the point where they are very small to the point where they grow big. Today, our single lender limit to a single customer is approaching Ksh. 1 Billion. People did not know that and we needed to rebrand to communicate this new message that we have big aspirations and a big service promise. We are also now promising customers a much faster and more innovative way of delivering our services and have products that actually respond to the specific market that we are dealing with. For instance as opposed to launching a general asset finance program, we have partnered with Uber to launch an asset finance program for Uber operators. We will then talk to other people who are in a different industry and for example have an asset finance program for truck owners. Our focus is on that entrepreneur and then asking them what their problems are and then looking at how we can solve them. That's the real change in our brand promise. It's a change at a service level and it's a change in product design that starts with the customer and works backwards.
What specific products do you have for SMEs and why should SMEs Sidian choose over other 'SME banks'?
Let me start by making an admission that many bankers don't like admitting. Bank products are generic. An overdraft is an overdraft, a loan is a loan. Most of the times the features will not change much. What changes is whether the product tailor-made to fit a specific business-person's circumstances. At Sidian, we do not believe that there is a such a thing as a broad category called SME. It's a simple way to address a whole market but it's actually a very erroneous way to approach it. We believe that SMEs have unique differences and needs based on sector, size, objectives of the entrepreneur and how many businesses that individual is in.
At Sidian, we have the full suite of the plain vanilla banking products that are targeting enterprises in Kenya. If you want a bid bond to participate in a tender, we will give you. If you want a performance bond when you win that tender, we will give you that . If you want an overdraft to finance part of the acquisition of stock in order to supply a certain tender we will give you that. if you want asset financing for the vehicle that will deliver whatever it is you are supplying, we will give you that. If you want invoice discounting so that you have cash before your customer pays you, we will give you. The difference we are going to make in this market is that we are going to have a tailor made approach and a lot more responsive to specific needs of the sectors that we focus on. This means that we will dedicate a lot of resources, time and staff to understand enterprise owners in specific segments and sectors. We will then ask what their pain points are and we see how we can solve them as a bank. As opposed to trying to approach everyone and be everything to all, we are going to narrowly each customer well enough. The promise we make to them is to deliver because we are not trying make them fit into a jacket that fits many others. That's our real game changing strategy.
What are your target sectors?
Our mix of target sectors is an interesting mix of some very traditional sectors which are core to this economy like agri-business and a lot of non-traditional sectors. I'll make you a promise that by the end of this year we are going to have come out with something that specifically addresses the media and entertainment industry. We are right now trying to understand it. When we started looking at the few customers we had who are in media and entertainment we quickly understood that we don't know much about the sector. By the end of this year we hope and pray that we will have such a deep understanding of the sector that we will be able to approach those in that sector with a product that we think works for them. We are also talking to people who are in personal care (salons, cosmetics, spas) and we are trying to understand their needs and we will be rolling out a product for them that solves their pain points at different levels.
What is the recently announced partnership with Uber all about?
We have announced a very innovative partnership with Uber whose primary objective is to create self employment opportunities for 10,000 drivers over the next three years. We will fund Ksh. 10 Billion worth of vehicles that will be acquired by drivers who will then become self employed operators on the Uber platform.
Why did you decide to partner with Uber on this? What does this partnership mean to Sidian?
We were interested in this partnership because Sidian Bank is committed to be the bank that is run by entrepreneurs serving other entrepreneurs. Our primary target customer is an entrepreneurial Kenyan. We are targeting that entrepreneurial person who has that spirit to say that 'I want to build something, I am going to be my own man or woman'. For Sidian Bank, this is a very dearly held goal because of our founding principles and the principles of our new majority shareholders, Centum Investment Group. When Uber told us that their primary goal is to have operators on the platform who own their own vehicles and thereby create employment, we felt that this was actually a very good convergence of goals. We were therefore very keen on getting into it.
What assurances can you give to potential customers that Sidian Bank will not have the sort of corporate governance problems we have seen in Chase Bank and Imperial Bank?
My personal promise is that I have absolutely no intention of having my personal name attached to bad banking practices. My personal promise is that I have no intention of getting associated with those kind of practices because I have a family to think about and I have my own reputation to think about. Let's also talk about what is there around me to control me just in case tomorrow I change and this personal promise is worth nothing. Our controlling shareholder is a listed company. Our controlling shareholder is not an individual, it's an institution. Institutional shareholders are controlled by many other factors. They are controlled by the fact that they have a stock market price to protect and therefore their reputation is very important to them. They are also controlled by the fact that that organization, Centum, has been in this market for many years and has developed a certain set of standards of how things are done. In all their investee companies you will always get a certain way that things are done and that way I can tell you first and foremost is a very heavy investment in corporate governance standards. The other thing I can tell you is that we are in an industry where the regulator (Central Bank of Kenya – CBK) is having one on one and group interactions with bank CEOs and management. The message is clear from the regulator that as an industry we have to play to a higher level.
Those three things should give an assurance to anyone and they should hold us to our promise that we shall not be taking up any of the practices that Kenyans are so worried about.