In an era when women are running the world, becoming world leaders and changing the game in business, it is very easy to believe that it is our own doing that has allowed us to reach such great heights. There was a time when girls did not have access to certain amenities like bank services. Their voices were stifled and the best a woman could do by any standards is get married to an old man in the village. Women who came before us fought hard to break the barriers so that we could have an opportunity to make something of ourselves. Despite being labelled rebels, feminists and uncouth, they relentlessly pushed and have allowed us the freedoms we have today. Here are such women who pioneered a difference in their different fields.
1. Wangari Maathai
As you enjoy jogging around Karura forest it is hard to imagine it without trees. Maathai together with other conservationists fought against land grabbers to save Karura forest. Maathai was the first woman in East Africa to earn a PhD, a doctorate in Veterinary Anatomy at the University of Nairobi. This earned her various positions including Senior lecturer in anatomy (1975) Chair of department in Veterinary Anatomy (1976), and Associate professor (1977). While in these positions, Maathai negotiated for better terms of employment for women. Maathai also served as an elected Member of Parliament and Assistant minister for Environment and natural resources in the year 2003and 2005 respectively. The highlight of her life was when she won the Nobel Peace Prize in 2004 for her contribution to the environment, development, democracy and peace. She also won other awards including the Right Livelihood Award (1984) and the Goldman Environment Prize (1991). To date the Greenbelt Movement that she also formed in 1977 under the auspices of National Women Council of Kenya (NCWK) continues to carry the spirit of environment conservancy in honour of Wangari Maathai and what she stood for.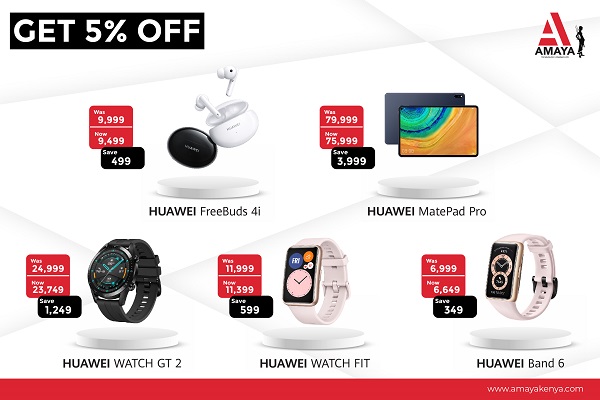 2. Grace Ogot
Grace Ogot was mourned by many who knew of her literary works as an author of many anthologized short stories. Ogot was the country's first women MPs (Gem constituency) and the first woman to have a fiction novel published by the East African publishing house. Some of her work includes Land without Thunder (1968), The Island of tears (1980), The Other Woman (1976) and The Promised Land (1966). Ogot was a trained nurse who served as an assistant minister of culture and social services. She also worked as a scriptwriter and announcer for the British Broadcasting Corporation (BBC) wrote for a column the viewpoint in the East African Standard.
3. Asenath Bole Odaga
Bole is known as the first woman to set up a publishing house, Lake Publishers in Kisumu, during a time when every writer ran to other established publishers. She also served as a lecturer in the 1960s at the University of Nairobi – Institute of African Studies. Bole was also involved in providing reading materials in schools through her work like Oral Literature for Schools and Yesterday's Today: The Study of Oral Literature (1984). Bole was also keen on women rights and successfully ran an NGO that provided financial literacy and skills that allowed for women to carry out small-scale business.
4. Micere Githae Mugo
Micere is one woman who is passionate about her country despite being exiled to Zimbabwe and later the US to escape the then regime. The playwright, author, poet and activist was among the first black women to get admission to a segregated high school, Alliance Girls High School. Together with Ngugi Wa Thiong'o, they put together a play, The Trial of Dedan Kimathi that drew a lot of attention even from the government. Micere has been listed as one of 100 most influential people in Kenya by the East African Standard. Micere also served as a Dean Faculty at UoN becoming the first female to serve in that position in Kenya.
5. Dr. Florence Ng'endo Maingi
Dr. Ng'endo was the first woman lecturer at the UoN, the first female physicists (1985) and the first African to graduate from Smith College. Though not much is known about this woman, she was honoured at Smith's college by having a hall named after her as the Mwangi Cultural Center.
6. Chelagat Mutai
Chelagat Mutai made history by becoming the youngest Member of Parliament to date at the age of 24 beating other twelve contestants. The political scientist started her activism when she was expelled from school after leading a strike. Later on, Mutai was also arrested and sentenced for 6 months on the charges of insighting constituents to invade sisal plantation at Ziwa. Mutai was labelled to be among the 7th bearded sisters together with Abuya Abuya, Lands Minister James Orengo among others by Charles Njonjo. The name came as a result of them being considered as the 'hard-headed' MPs with when Daniel Arap Moi took over after the death of Kenya's first president, Mzee Jomo Kenyatta. Mutai was to later be in abject poverty reaching out for help to the retired Prime Minister Raila Odinga for help after a spinal injury following a road accident. Mutai died of a heart attack in 2013.
7. Mary Okello
Many know her as the founder of Makini schools and the first woman to serve as Bank Manager at Barclays Bank Kenya. She is also the founder of Barclays Women's Association and later started the Kenyan Women's Finance Trust (KWFT). Okello has been a senior advisor to the President of Africa Development Bank and was among the first regionals representatives of Women's World Banking. She received the Golden Jubilee Award by President Uhuru Kenyatta during the Kenya 50 at 50 celebrations in 2013. She also received the Lifetime Achievement Award at 2014 Africa Bank Awards.
8. Nyiva Mwendwa Winfred
Nyiva was the widow to the first Chief Justice of Kenya Kitiki Mwendwa. Beyond that, she is the first woman to serve as a cabinet minister in charge of Culture and Social services after 1992. The master's degree holder in textile and Interior design from Cornell University in the US, also an alumna of Alliance Girls, served as a three times MP, 1974, 1992 and 2002 for Kitui West constituency. She has since announced her retirement from politics stating that she will not defend her seat as Kitui County Women Representative.
9. Charity Ngilu
Ngilu will go into history as the first woman in Kenya to ever vie for the presidency. Despite her legacy being rocked by scandals and allegations of corruption, she will be known as one of the women who have fought their way into the male dominated political scene. She has served as NARC chairperson and Minister of Water and Irrigation. Following her shifting camps during the 2013 elections and loss of the Kitui County Senatorial post to David Musila, her political future remains unclear and it remains to see whether she will seek a political position come 2017.
10. Grace Onyango
Grace was the first woman to be elected mayor in Kisumu town in 1967 and MP in 1969. This is believed to have a major milestone in opening the way for leadership for women. To add to the list of firsts, she is the first lady to sit in the speaker's chair as a temporary deputy speaker. She also played a pivotal role in the committee than investigated JM Kariuki's murder. Grace has often been referred to as an iron lady in the political scene and once Tom Mboya called her out for supporting and she retorted but stating that the politicians in KANU and KPU were all the same. That statement is actually true and the day we as Kenyans believe that we can forget all the hostility towards each other and actually work towards a better Kenya.
11. Elizabeth Marami
At 25, Marami was the first woman marine pilot after five years of training at the prestigious marine training college in Alexandria Egypt. Marami who in an interview mentioned that she was brought up to believe that she can do anything was influenced by her father to join the marines. Today she is a certified second officer and designated marine pilot trainee.
12. Justice Effie Owuor
Justice Effie is applauded for chairing the task force that has resulted in the Children's Act 2001 improving the laws that govern children rights in Kenya. She was the first woman to receive a law degree from the University of Dar es Salam. She served as the state counsel in the AGs office (1967), resident magistrate (1971) and in 1998 she was the first woman in Kenya to be charged to determine criminal, civil and constitutional cases in the Court of Appeal. In 2005, the Kibaki government appointed her to sit at the ICC in Hague.
13. Justice Kalpana Rawal
Kalpana Rawal is not a new name in the justice corridors. She worked as a teacher of both administration and regular police at Lower Kabete before working her way up to lawyer and judge at the supreme court of Kenya. In June 2013, she was appointed as deputy chief justice of Kenya at a ceremony that was presided over by the president and the chief Justice of Kenya. Kalpana was the first woman to set up her private practice in Kenya. She has recently fought and won appeal against an application by Judicial Service Commission of Kenya to have her retire at the age of 70 years.
14. Susan Sirma
Sirma is a retired middle distance runner who won a bronze medal over 3000ms in 1991 World Championships making her the first black woman to win a track and field level at Olympic level. She also won the 1500 meters and she is believed to have paved the way for other women including the likes of Edna Kiplagat, Mary Keitary, and Prisca Jeptoo among others.
15. Elizabeth Nyaruai
One of the things many pupils look forward to is joining the Scouts' movement. An even better experience in going to visit his cottage (PAXTU) that has since become a museum and shelters various objects that pertains to the Scout movement. Nyaruai is one of the few people who can attest to have met Powell as one of the first Kenyan women to join the Scouts movement. Nyaruai was also Kenya's first female officer.
16. Mary Orie Rogo Manduli
Known for her famous headgear, Manduli was the first black woman in Kenya to complete in the world circuit rally. She was also crowned miss Kenya at the young age of 16. Manduli is known to speak her mind and this has enabled her to get further in life including being the first woman to head the Kenyan Non-Government Council (NGO Council). She admits that her signature head gear started out as an act of rebellion but has morphed into her brand. She admits that she gets her inspiration to dress up from the environment.
17. Phoebe Asiyo
Honourable Asiyo is credited as one of the few women to ascend to leadership and standing against KANU. She is also the first woman to be elevated to elder in all the 42 tribes of Kenya, an honour that is usually given to the men. Asiyo is the first woman to head the women's prison and during her time, the first woman to serve two-five year times as MP of Karachuonyo. This record was later broken by Charity Ngilu, Martha Karua and Beth Mugo who all served as MPs.
18. Prof. Julia Auma Ojiambo
The history of how women overcame various odds to make a name for themselves cannot be written without mentioning, politics veteran Prof.Julia Ojiambo. She was the first female MP from the then western province, after winning the Funyuna seat in 1974. In 1980 she successfully negotiated the establishment of the Kenyan Institute of Special Education, KISE with the support of the Danish Government. She is also been credited as having developed a protein biscuit that helped treat Kwashiorkor in the whole of East Africa.
19. Koki Mutungi Irene
Koki is a high flying woman, figuratively and literally. She is the first female African to fly the Dreamliner. Irene has flown for over 19 years with KQ and was the first female pilot at KQ for about 6years. She is also the first female pilot at KQ to captain Boeing 767.
These women and many more who continue to make history are proof that there is no limitation to the heights any woman can get to. One just needs to put in the work and remember why you began the journey in the first place. A tough skin will also work but the key is to be firm but not difficult.