Some time back I did a post that focused more on the ladies which had guys complaining about being left out. As such it is only fair that the guys also get in on the action, and learn how they too can add a little African charm into their everyday outfits, without it being too over the top.
Looking sharp can boost a man's confidence as he goes about his daily activities, thus allowing him to do better and make a good impression on everyone he meets. While the basics would include being clean, tidy and well fitted, how can the African man add in a little bit of the continent's influence on his look? Here are a few easy ways.
Just a little bit goes a long way
Wearing an African inspired shirt together with an otherwise simple, non defined look can add just the right amount of African charm into your look. It can give your outfit a splash of colour and character, without being too distracting.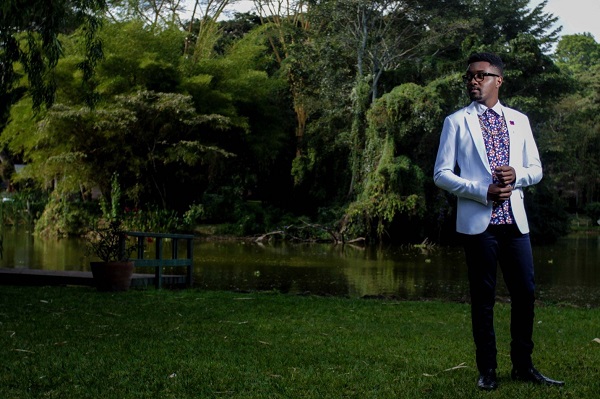 Well known fashion expert and blogger Franklin Saiyalel knows how to have just the right amount of balance in the various colours and textures on his outfit. His printed shirt makes the look edgy and interesting. (Photo is courtesy of his website, www.kenyanstylista.com)
You can also go the other way and achieve the alluring look by opting to wear colourful, patterned trousers together with simple pieces in the rest of your outfit.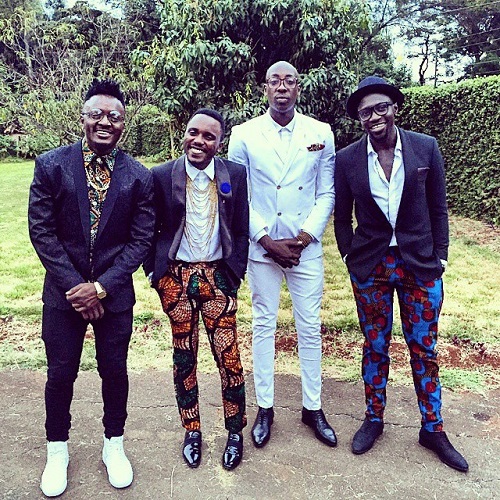 Check out the guys of Sauti Sol looking dashing in well fitted suits. Chimano and Polycarp wear patterned trousers that give their outfits an interesting, African kick, while Delvin wears a colourful, patterned shirt. (Photo is courtesy in Instagram,  @sautisol)
Wearing a patterned blazer/jacket.
The jacket on your suit is essential because it pulls together the whole look, tying it into one piece. Therefore, wearing a statement jacket can play a big role in giving the outfit intensity and uniqueness.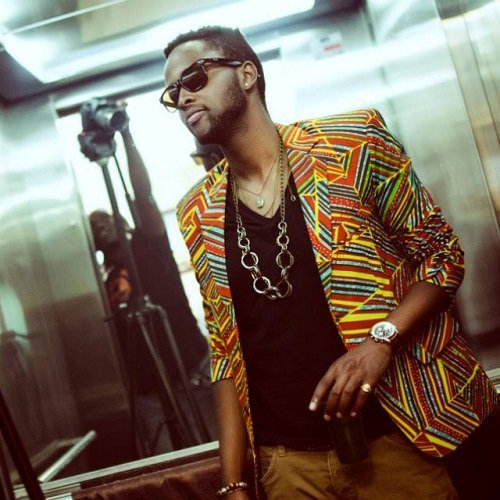 Kagwe Mungai looks strikingly animated in the colourful blazer, which has detailed African print in bright colours. (Photo is courtesy of Instagram, @kagwemungai)
Wearing African print shoes
Those cool, loafer style shoes with the African print on them can never go wrong. Paired with a simple, casual outfit, they can take the look to another level. Not only are they edgy and original, but they bring in that aspect of colour and trendiness to your look.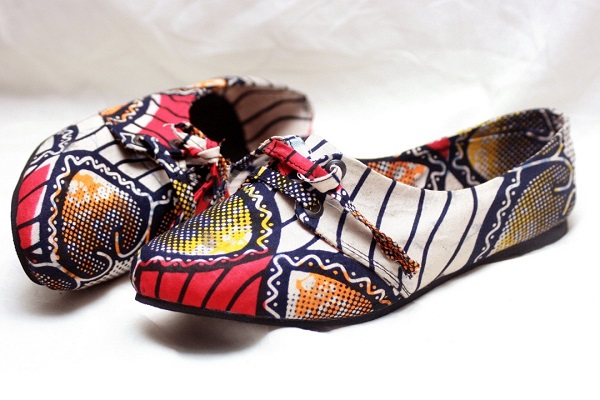 (Photo courtesy of Afros fashion house, http://www.afroshoes.com)
African inspired accessories
Whether, it's a patterned tie, a hat, a printed scarf or colourful bag, your accessories can be used to bring in that African element in a simple, stylish way. Don't be reluctant to experiment and find your niche while you're at it!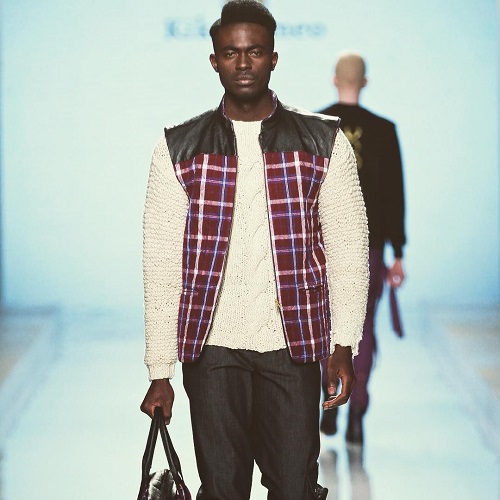 The colourful waistcoat adds a dash of colour to the simple, plain outfit. (Design by KikoRomeo, photo courtesy of Instagram, @KikoRomeo)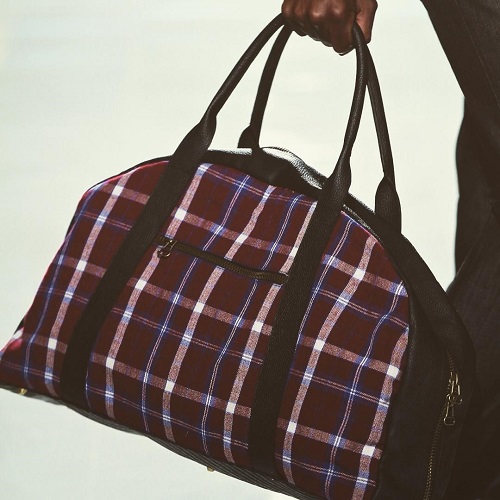 Check out the interesting printed bag that can be carried over a toned-down, relaxed look. (Design by KikoRomeo, photo courtesy of Instagram, @KikoRomeo)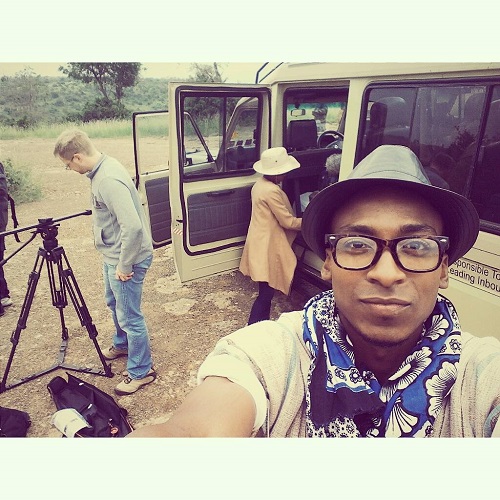 I can't get enough of Kwame Bonsu's colourful, patterned scarf. It gives his look a refreshing, colorful aspect. (Photo is courtesy of Instagram, @iamkwamebonsu)
Those are just a few easy ways to add African designs into your everyday outfits. The way you look says a lot about you, and allows you to express yourself using your own personal sense of style and preference. Don't be reluctant to dress in a unique way and stand out.