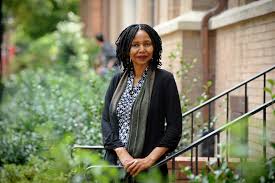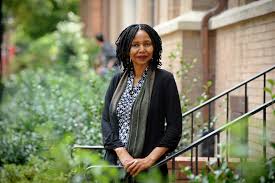 In the year of 1982, a Kenyan woman was forced into exile for activism against the Moi Government. That woman was Micere Githae Mugo, alumni of the Alliance Girls High School and a lecturer at the University of Nairobi where she was the first female dean in an African university. Micere moved to Zimbabwe where she taught at the University of Zimbabwe before again moving to the Syracuse University and joining their African American Studies Department in 1993.
After, about 22 years of teaching at the school; Micere is about to retire, but the university will not see her go without celebrating the teacher and poet who in her time co-authored a play with one Ngugi wa Thiong'o.
The University of Syracuse will on the 2nd through 3rd of April honour Kenyan Professor Micere Githae Mugo with a symposium dubbed 'A Tireless Pursuit'. The tribute comes on the eve of Micere's retirement at the University where she teaches African American studies, with special emphasis on Orature, Literature and Creative Writing.
At the symposium, presentations by over two dozen of her colleagues from across the world will be made. Among the speakers will be Anyang Nyong'o poet and Senator of Kisumu, Ngugi wa Thiong'o, Chief Justice Willy Mutunga, Ghanian author Ama Ata Aidoo will also speak at the forum.
Seeing as Micere taught Orature, special emphasis will be given to spoken-word at the symposium. The symposium is an effort to celebrate Micere's contribution to the Syracuse fraternity where not only did she arrange for public lectures by Wole Soyinka and Wangari Mathai (both Nobel Laureates). Micere held leadership positions at the university and was editor of the journal Third World in Perspective, in addition to authoring six books and four monographs.
Micere, a recipient of the Elder of the Order of the Burning Spear was born in Kenya in 1942 in Kirinyaga and was in 2002 listed among the 100 most influential people in Kenya, by the East African Standard; the article was titled "The Top 100: They Influenced Kenya Most during the 20th Century".
More information on the Symposium can be found on the Syracuse University website.