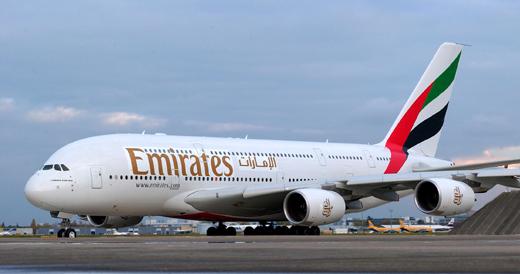 Emirates is having a nine-day sales, offering discounted Business and Economy class fares out of Nairobi to a number of destinations across its network.
The offer is valid for tickets bought between January 19th 2015 and January 27th 2015, for travel until May 31st 2015.
"This promotion offers a generous four-month travel window from January 24th 2015 until May 31st 2015, thus giving opportunity for customers to plan and book their next holidays or business trips well in advance," said Anita Kongson, Emirates' Country Manager for Kenya.
"Emirates offers a great flying experience, and now for a limited time, great special fares to dream destinations for many Kenyans. These special fares are a small gesture of New Year appreciation from Emirates for our customers in Kenya for their unwavering support," she added.
Economy Class fares out of Nairobi starts from as low as $448 to Dubai, $463 to Mumbai, $594 to New Delhi, $645 to Amsterdam, $853 to London Heathrow, $917 to New York City, and $941 to Beijing.
Business Class fares out of Nairobi starts from as low as $1,238 to Dubai, $1,182 to Mumbai, $1,312 to New Delhi, $1,430 to Amsterdam, $2,017 to London Heathrow, $2,456 to New York City, and $2,728 to Beijing.
All the above fares are inclusive of taxes, quoted on a return basis, with a minimum stay of three days and a maximum stay of one month. Blackout dates from February 22nd, 2015 to March 4th, 2015 (Chinese New Year) and April 9- 15 2015 (Easter Holidays), will apply to all destinations.
Customers will be able to book through Emirates office located on the 8th floor of 9 West Building along Ring Road Westlands; Emirates website; or their preferred travel agents.