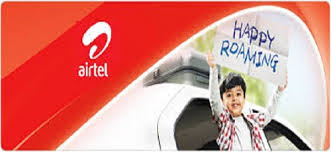 Airtel customers planning to use roaming services while in Rwanda are getting a treat from their service provider. The company has announced a reduction of call rates by 60% and free incoming calls for Airtel Kenya's postpaid and prepaid customers roaming to Rwanda.
Airtel will offer affordable voice rates where outgoing calls while roaming in Rwanda will now be charged at Ksh10 per minute down from Ksh25 per minute. The new rates apply to customers making calls from Kenya to Rwanda and customers making calls from Rwanda to Kenya. This represents a 60% reduction of the charges for call rates for roamers in Rwanda on Airtel network.
Airtel Kenya prepaid customers roaming in Rwanda will also get to enjoy the convenience of being able to top-up their prepaid SIM cards with locally purchased scratch cards, which can be purchased at any Airtel Rwanda points of sale. Topping will be done by simply dialing "138*Voucher-PIN" and press the OK button. For prepaid customers, the roaming service is automatically activated when crossing into Airtel Rwanda network, with no prior registration required or sign-up fee charged.
The changes in the tariffs have been made possible as result of an agreement by the heads of state of three East African countries which include Kenya, Uganda and Rwanda to reduce cross-border calling rates by 60 percent, as part of efforts to enhance regional integration.