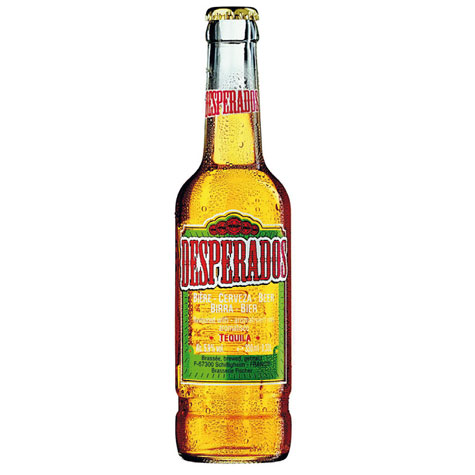 Beer company Heineken has launched Desperados, a Tequila flavoured beer, in the Kenyan market. Desperados is a full bodied lager with a Tequila flavour. It has 5.9% alcoholic content and comes in a 330ml long neck transparent bottle.
Desperados was first launched in France in 1995 and is now available in 66 countries with France, Genrmany and the UK being the top markets. It is also available in 11 African countries. The beer brand is targeted at young energetic party goers.
Desperados will be competing in the Premium Lager market with the likes of Tusker Malt and Summit Malt.
Uche Unigwe, HEINEKEN's General Manager East Africa, had this to say about the new beer brand. "This is a unique product proposition that will help to further expand the beer category as it is at the boundary between the beer and spirit territories. The launch of Desperados in Kenya marks another milestone for us in this market as we seek to tap the opportunities we see for alternatives to plain lagers and spirits, which we believe is what consumers are looking for."
Desperados will initially be available in selected nightclubs and bars in Nairobi and in Nakumatt supermarkets.