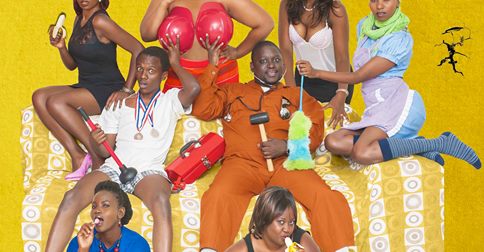 The production house that brought you "House of Lungula"is about to release another movie in a co-production with Native Productions. The movie, a sex comedy called "Fundi-Mentals", tells the story of Joseph (Gerald Langiri) and his assistant Moses (Charlie Karumi) who like to think of themselves as the Best Fundis in Kinoo, despite their unorthodox methods. But the entry of a new Multinational Service Company in town throws all this in jeopardy. To avoid going out of business, they introduce to their female customers a new type of sex-press service with hilarious results.

The film stars Gerald Langiri, Charlie Karumi, Florence Nduta, Lizz Njagah, Kalekye Mumo, Neomi Ng'ang'a, Veronica Waceke, Ruth Maingi, Milkah Ndegwa and Ojiambo Ainea. It is written and directed by the award winning director Alex Konstantaras.
Watch the trailer below.