The annual Mandela Remembrance Walk and Run (MRWR) is returning this year, as more countries increasingly continue to vaccinate their citizens. This year's Remembrance Walk and Run will take place on Sunday 5th December, 2021.
Interested participants for the walk and run can apply online at the Mandela Remembrance Walk and Run (MRWR) website.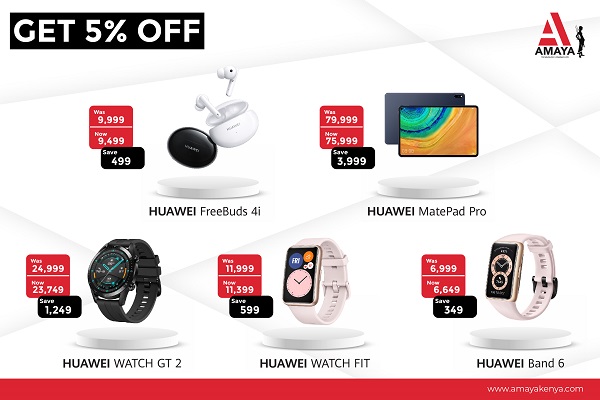 The event, which honours iconic global statesperson Nelson Mandela, will be a hybrid event, adopting both physical and virtual participation. The physical walk and run will begin at the Tshwane's Union Buildings for a restricted number of 1,000 people. The virtual walk and run is open to interested participants all over the globe. The event coincides with Madiba's passing on 5 December, 2013.
COVID-19 restrictions forced the bulk of the event to take place virtually last year, with participants from over 22 countries being able to participate.
The Nelson Mandela Foundation hosts the annual event in partnership with the Gauteng Provincial Government, with all proceeds going to support the work of the Foundation, which continues the social justice work of Madiba.
Listed below are the entry fees for the Mandela Remembrance Walk and Run.
10 km = Ksh. 445 (R60)
5km, 10km or 21km Virtually = Ksh. 445 (R60)
Ksh. 550 (USD 5) – Runners from the rest of the Africa for all distances
Ksh. 1100 (USD 10) – International runners from the rest of the world for all distances
All proceeds raised will be donated to the Nelson Mandela Foundation to continue promoting Madiba's legacy.
Participants who choose to take part virtually can walk or run in their local surroundings, or at any number of sites which are significant to Madiba's life. These are around the Union Buildings, to the Victor Verster Prison in Paarl where Madiba was released, Robben Island, or the Grand Parade in Cape Town where he made his first speech as a free person in South Africa.
Sello Hatang, CEO of the Nelson Mandela Foundation commented, "Madiba was of course a global citizen, and it's a bittersweet irony that the COVID global pandemic has allowed participants from all across the world to take part in this very special event honouring his life. This period has called on everyone to continue to be resilient and brave and we hope that as many people as possible will choose, safely, to end their year with us at this year's Mandela Remembrance Walk and Run. It is always an event we eagerly look out for on the calendar and we encourage people to register."