Experiential travel company Turnup Travel launched the Instagram Tours (IG Tours) in 2017 which gives attendees scenic tours of Kenyan towns and cities. The tours began in Nairobi and they were then held in towns such as Mombasa, Lamu and Kisumu.
The tours provide a glimpse of the towns in a unique way and include activities such as; nature, food experiences, city walking tours, sundowners and pub crawls. The activities take place over a period of 24 hours beginning with a view of the sunrise from a stragetic point from 6am and end at 6am the next day.
Turnup Travel recently hosted the fifth Nairobi IG Tour on September 7th 2019 with experiences all over Nairobi. Here is how it all went down.
Sunrise at GTC
The fifth Nairobi IG Tour started at the Global Trade Center Nairobi (GTC Nairobi), a new property development by Avic International, which is scheduled to open in 2020. The Global Trade Center Nairobi, East Africa's first ultra-premium city complex, consists of four major elements including the 184-metre landmark Office Tower, luxury 5-star hotel JW Marriott, 116 metre GTC Executive Residence and a boutique mall.
The office tower has 45 stories and this is where we got to view the sunrise and the city. The office block provides amazing views of the city and it is my opinion that once complete it will provide the best views of Nairobi.
Here are some pictures from the top.
Breakfast
We then headed to Yuanzhiyuan Chinese Restaurant located on Mandera Road in Kileleshwa. The restaurant is run by Chef Cui, a certified Senior Chef. Chef Cui has over 25 years experience in this industry.
The breakfast menu included:
Dim Sum
Shanghai Steamed Bun
Spring Rolls
Chicken
Fired dumplings
Vege
Rice Sesame Ball
Mango Glutinous Rice ball
Cold Dishes
Sweet and Sour Pork Spare Ribs
Sliced Snow pea Salad
Sauce Crisp Radish
Songhua Egg & Tofu salad
Main Dish
Cantonese Porridge
Pok Choy with Mushroom
Stewed Beef with Radish
Breakfast was accompanied by an interesting tea ceremony experience offered by Chinya Tea.
Nairobi National Museum tour
We then headed to a tour of the Nairobi National Museum. We got to experience Kenya's rich heritage through the exhibitions at the museum and also got to tour the snake park. Some of the attendees had never been to the museum and it was such a treat for them.
The Nairobi National Museum is the flagship brand for the National Museums of Kenya. Located on Museum Hill, the museum showcases Kenya's rich Heritage with four distinct themes representing Kenya's Culture, Nature, History and Contemporary Art. Other attractions within the compound include the Snake Park and Botanical Gardens as well as a State of the Art Auditorium that occasionally hosts concerts, film shows and other events.
Lunch
The next stop was lunch at Pan Asian Yao in Gigiri. We were treated a sumptuous three course meal that included;
Starters
Prawn hargau
Basil chicken wings
Aurbergine Crisp
Soup
Hot and sour (veg and chicken)
Main course
Dry chilli beef
Hot garlic chicken
Ma Po Tofu
Garlic pork choy
Vegetable rice
Vegetable noodle
Dessert
Date pancake and vanilla ice cream
Five spice chocolate mousse
After the lunch we were treated to a Taiji (Taijiquan) martial arts class by Master Li. Taijiquan is a martial arts system imbued on the concepts of and science of Chinese medicine and Taoism that provides a unque martial arts training that seeks to balance the forces of the body and mind. Master Li is a 20th generation of the Chen Style Taiji martial arts instructor and disciple of the famous Grandmaster Zhu Tiancai, the 19th generation bearer of Chen Taijiquan. Master Li runs the Nairobi branch of the Zhu Tiancai Taiji Academy where he offers lessons to people of all ages.
GTC residential tour and cocktails
The GTC development includes the GTC Executive Residence, which at 116 metres makes it the tallest apartment towers in East Africa. The residential properties will be in four towers on the property and will include 1,2 and 3 bedroom apartments which will be available as both residential and rental. For rental, they will be available for both short term (AirBnb style) and long terms rentals. The apartments are furnished and will be managed by Ascot Management.
The apartments are available for purchase as an investment opportunity after which the owners will receive rental income. The apartments will feature life and entertainment amenities such as the 9,600 ㎡ rooftop garden in a modern international style, the 3,181 ㎡ GTC CLUB – Nairobi's largest private club, multi-functional room, and an international kindergarten (nursery/early education center).
The cost of the apartments are as follows;
1 bedroom – 82 square metres – Ksh. 22 million – Projected rental income – Ksh. 250,000 per month
2 bedroom – 105 square metres – Ksh. 27 million – Projected rental income – Ksh. 250,000 per month
2 bedroom – 110 square metres – Ksh. 27.5 million – Projected rental income – Ksh. 250,000 per month
2 bedroom – 112 square metre – Ksh. 27.9 milion – Projected rental income – Ksh. 250,000 per month
3 bedroom – 137 square metres – Ksh. 34 million – Projected rental income – Ksh. 300,000 per month
3 bedroom – 175 square metres – 44 million – Projected rental income – Ksh. 300,000 per month
We got to tour the apartments and they are really good and they offer amazing views of Nairobi. The apartments will have standard equipment and facilities as GTC will furnish the apartments.
We were later hosted for cocktails at the GTC Club.
Pub crawl at Melanin Club
The next stop was a pub crawl at Melanin Club in Westlands. We got to have a taste of the Nairobi nightlife with drinks and music.
Konshens concert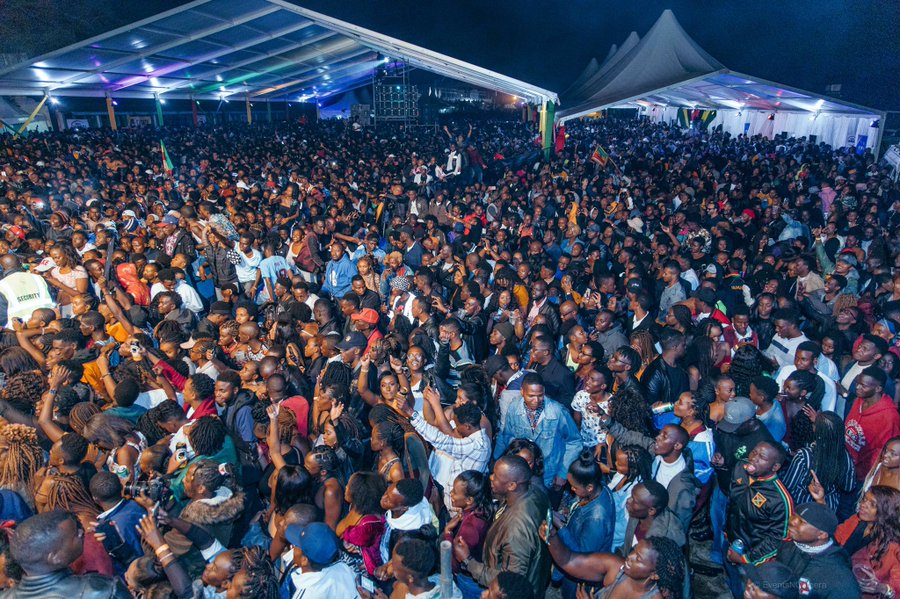 The last stop of the fifth Nairobi IG Tour was the Konshens Concert by Hype Fest at Ngong Racecourse. The concert also included Kenyan acts that included; Nviiri, Ethic, Kansoul, Gwaash, Sailors, Bensoul, Ochungulo Family and Chris Kaiga. The concert was so much fun in terms in terms of the music but disorganization and lack of proper security messed the experience.
We still had fun mainly because of the music and we left at 7am.