The inaugural TEMS Africa ICT Expo and Conference which has been dubbed as East Africa's largest ICT showcase has kicked off today. It is scheduled to run from 24th to 26th April 2019 at the Kenyatta International Convention Centre (KICC). The 3-day event will converge global ICT players to showcase emerging technologies in IT and Telecom including 5G, Artificial Intelligence, Internet of Things, Virtual Reality, Robotics, Mobile Payment, Fintechs, Cloud Technologies among other developments in the ICT sector.
The expo has brought together over 70 international and local ICT companies comprising of the leading ICT companies, ICT Hubs, ICT Distributors and retailers, Mobile Devices Suppliers and Innovators to showcase their latest products and services. The participants are drawn from USA, Dubai, China, India and South Africa with the event receiving endorsement from the Ministry of Information Communications and Technology and the Communications Authority of Kenya.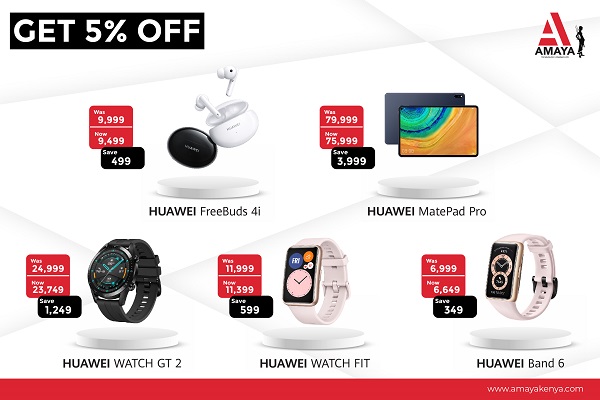 The TEMS ICT Expo and Conference comes hot on the heels of a proposed Kenya Cyber Security Bill which was approved by Cabinet and is awaiting debate by parliament. The government of Kenya through the Ministry of ICT has also put in place Computer Crime and Response Team to respond to cyber security issues and attacks in a bid to stem growing cyber threats.
Mr. James Njuguna, founder of Jim Africa Exhibitions, the organizers of TEMS ICT Expo and Conference, had this to say, "ICT sector is a key pillar in the Kenya's economic development blueprint, vision 2030. The ICT sector has been a key growth driver of the economy contributing an estimated 11percent of the Kenya's GDP in 2018 alone. Kenya has also been a springboard of innovation particularly in digital finance, leading in the continent with 68% adoption of mobile money." He also added that, "Cybersecurity is one of thematic areas to be addressed by the over 20 industry ICT Experts that will be speaking at the conference. Other key areas include Block chain technology, Artificial Intelligence (ai), fintech, internet of things and cloud computing."
Some of the companies participating in the expo include: I Way Africa, BRCK, Smart Applications International, Technology Service Providers of Kenya (TESPOK) and members, Astral Aerial Solutions an affiliate of Astral Aviation who will be showcasing drone technology, CodeXchange Ltd, Faster Capital, Growthbotics, Identigate, Saturn ME, Tangazo Letu Ltd, Smartpic Production, Impax Business Systems, Tenjeflix Entertainment Services, Cover Cloud, East Africa Data Handlers, Computer Pride, iHub, Fireside Group, Internet Solutions Kenya and taxi-hailing company, Little cab among others.
Over 3000 ICT industry visitors have registered to visit the Expo and over 400 delegates participate will participate on various conference sessions.