Valentine's Day is the day of love and spending time with your loved one. It's the day of receiving gifts, eating chocolate and having a glass of wine. Cuddling with your loved one at home while watching romantic movies is also a such a plan.
Here's our pick of the top romantic movies that you can watch as a couple on Valentine's Day. They are all available to stream or download on Showmax for just Ksh. 250 for three months.
1. Me Before You
Me Before You tells the story of Louisa Clark (Emilia Clarke), a happy, outgoing woman, who is hired as a companion for paralyzed Will Traynor (Sam Claflin), a formerly successful banker and once active young man. Louisa has no experience in the job, but Will's mother believes her cheery personality will help lift his spirits.
2. She's Out of My League
Kirk (Jay Baruchel) is an average guy stuck in a dead-end job who can't believe his luck when a beautiful, successful woman named Molly (Alice Eve) falls in love with him. Kirk must figure out how to make this unlikely relationship work.
3. Intolerable Cruelty
Miles Massey (George Clooney) is a successful and vain divorce lawyer who specialises in saving cheating husbands from having to pay expensive settlements. His life changes when he meets Marylin Rexroth (Catherine Zeta-Jones). He represents Marylin's husband in a divorce proceeding and is able to deny her any divorce compensation. Marylin vows to get revenge and the two get caught in a flirtatious duel of wits.
4. Gigli
Gigli (Ben Affleck) is ordered to kidnap the psychologically challenged younger brother of a powerful federal prosecutor. When plans go awry, Gigli's boss sends in Ricki (Jennifer Lopez), a gorgeous free-spirited female gangster who has her own set of orders to assist with the kidnapping. But Gigli begins falling for Ricki, which could be a hazard to his occupation.
5. P.S. I Love You
When Gerry (Gerard Butler), the husband of Holly Kennedy (Hilary Swank), dies from an illness, she loses the love of her life. Knowing how hard Holly will take his death, Gerry plans ahead. Beginning on her 30th birthday, she receives the first in a series of letters written by him, designed to ease her grief and encourage her to move forward to a new life.
6. The Honeymoon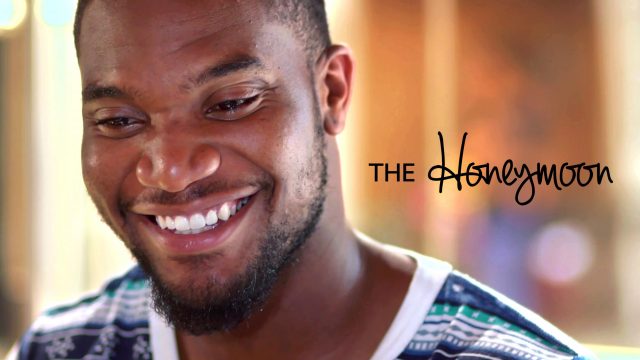 The Honeymoon follows the story of a newlywed couple who is looking forward to their honeymoon. However, nothing prepares them for what happens to them the night before flying out of Nigeria to an unknown destination. This tragedy will shake the core values of their marriage.
7. Grease
Experience the friendships, romances and adventures of a group of high school kids in the 1950s. Welcome to the singing and dancing world of Grease, the most successful movie musical of all time. A wholesome exchange student (Olivia Newton-John) and a leather-clad Danny (John Travolta) have a summer romance, but will it cross clique lines?
8. The English Patient
A badly burned man, Laszlo de Almasy (Ralph Fiennes), is tended to by a nurse, Hana (Juliette Binoche), in an Italian monastery near the end of World War II. His past is revealed through flashbacks involving a married Englishwoman (Kristin Scott Thomas) and his work mapping the African landscape. Hana learns to heal her own scars as she helps the dying man.
9. World Tofauti
World Tofauti (different worlds) tells the love story of Hinga and Nina who are from different backgrounds but fortuitously meet and fall in love. The movie explores the challenges of dating from different social classes.
10. How to Lose a Guy in 10 Days
An advice columnist, Andie Anderson (Kate Hudson), tries pushing the boundaries of what she can write about in her new piece about how to get a man to leave you in 10 days. Her editor, Lana (Bebe Neuwirth), loves it, and Andie goes off to find a man she can use for the experiment. Enter executive Ben Berry (Matthew McConaughey), who is so confident in his romantic prowess that he thinks he can make any woman fall in love with him in 10 days. When Andie and Ben meet, their plans backfire.