Adspace Africa, a new partnership between Onestop Adspace and Belva Digital, wants to make it easier for advertisers to book outdoor advertising space. They will also allow vendors to list their inventory.
Advertisers can search for preferred sites on the online platform, add to their media plan and confirm bookings online. Vendors will also be able to upload their inventory, monitor bookings and track revenue.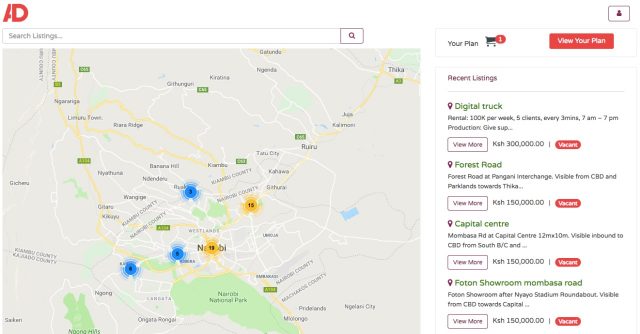 Current inventory includes a digital truck and billboards in various locations.
"We want to make the process of booking outdoor sites as easy as sending an email. We are not stopping there though, we are working to automate site monitoring and integrate with analytics to quantify ROI for outdoor marketing," Fred Kithinzi, Co-founder and Chief Digital Officer of Adspace, emphasizes.
Bertha Babu, Co-founder and CEO of Adspace, adds that the focus with this first iteration of the platform is to bring advertisers and vendors together to make it effortless to plan and purchase outdoor advertising, all in one place. "Our revenue model is commission based. We are charging as low as 3% per booking," she concludes.
To use the service just head toadspaceafrica.com