CBM Kenya will be holding the 3rd edition of Concert in the Dark on Saturday April 28, 2018, from 5:00pm at the Louis Leakey Auditorium, National Museums of Kenya. The headlining performers for the event are Crystal Asige, Denno and Ukoo Flani.
The concert is a partnership between Christian Blind Mission (CBM) Kenya, National Council of Persons Living with Disability, Carlson Wagonlit Kenya, OnPoint Media, Proem, and Glow Inc Kenya.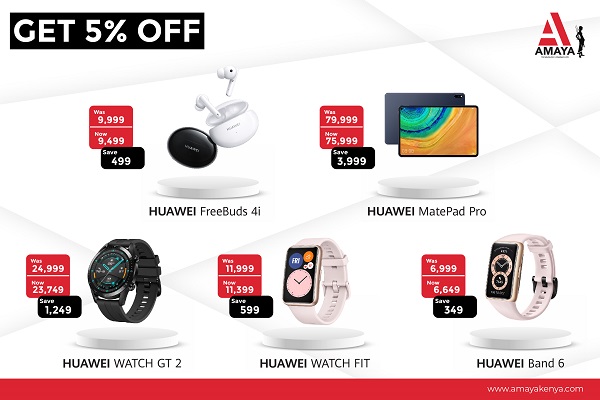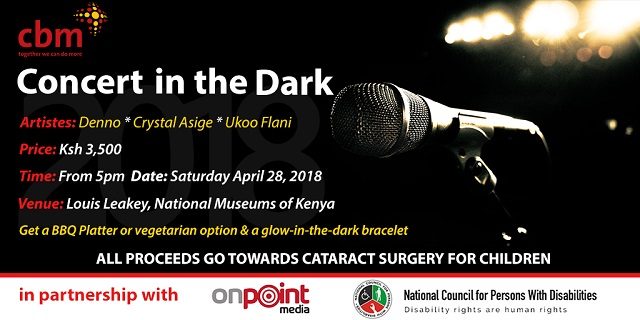 Child eye health is one of the key focus areas for CBM Kenya. Through this concert they aim to raise funds towards prevention of childhood blindness caused by cataracts. A cataract is a clouding of the lens of the eye leading to visual impairment and blindness. This condition is treatable through a 15-minute surgical operation, where the cloudy lens in the eye is replaced with a new one. Due to the cost of the procedure majority of those suffering from cataracts are unable to afford the treatment and opt to continue living with it or go blind entirely.
The first concert in 2016 raised enough funds to help restore sight and hope to 40 children through cataract surgery. The following year, 2017,the number of children treated rose to 98 children. This year CBM Kenya aims to raise Ksh. 7 million to change the lives of 200 children in need of cataract removal in 2018 and 2019.
Important details
What: 3rd Concert in the Dark by CBM Kenya
When: Saturday April 28, 2018, from 5:00 P.M.
Where: Louis Leakey Auditorium, National Museums of Kenya
Tickets: Advance tickets only, at Ksh 3,500 per person (buy your ticket here)
Note that, advance ticketing closes on April 28, 2018 at 7pm. The first 120 people to purchase their advance tickets get a complimentary barbeque grill platter or vegetarian option and a glow-in-the-dark bracelet.