Growing up in the disadvantaged parts of Nairobi, one has very few options when it comes to life. In slums of Korogocho, many opted to make quick money scavenging at the Dandora dumpsite while others resorted to a life of crime. However, this all changed 2008 when Fr John Webootsa asked Elizabeth Njoroge to teach music at a community center in Korogocho. This community project is what eventually became the Ghetto Classics. Ghetto Classics is a music education program that benefits the youth in Korogocho and other poor areas.
During the first class of Ghetto Classics only 14 children showed up for the classes that were given twice a week. Since Elizabeth could not afford to buy the instruments, the Kenya Conservatoire of Music provided them. With time, donations from well wishers enabled Ghetto Classics to buy their own.
Things took a turn for the better in 2013 when the Safaricom CEO Bob Collymore asked Elizabeth to form the Safaricom Youth Orchestra. The orchestra brought together kids from privileged backgrounds with those from the Ghetto Classics. The following year Safaricom started the Safaricom International Jazz Festival in which all proceeds from the ticket sales since then to date were donated to the Ghetto Classics programme.  So far Safaricom has donated over Ksh. 37 Million from the festival and this year it plans to raise a further Ksh. 20 Million.
The effect that the Ghetto Classics has had on the children from the underprivileged parts of Nairobi over the years is phenomenal to say the least. These children have moved from a point of having no hope of a better future to place where they feel that anything is possible. These kids have even performed for the likes President Uhuru Kenyatta and Pope Francis. They have also gotten lessons from international musicians like Branford Marsalis, Kirk Whalum and Salif Keïta among others. Not bad at all for kids whom a few years earlier would either be scavenging in the dumpsite or engage in crime.
One of the beneficiaries of the programme is Joseph Omondi a music teacher at Ghetto Classics. He joined the orchestra back in 2010 as a student where he started off as a percussionist. Before joining Ghetto Classics, he used to make a living from the Dandora dumpsite where he would go to scavenge for scrap to sell. He would usually earn about 30 to 50 bob a day which would provide for his meals. Music gave him hope of a better future. Other than providing a source of livelihood, Ghetto Classics has enabled him to give back to the society in the form of imparting musical and life skills to the youth as well as counseling them. Joseph's dream is to become a great musician.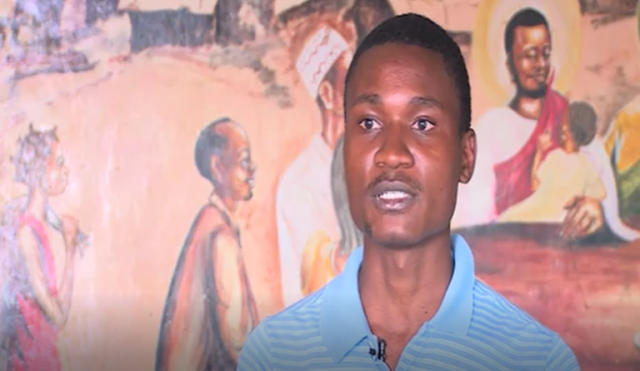 Mary Anyango joined Ghetto Classics when she was 15 years old and pregnant after she was raped. She had also lost all her family members and was practically all alone in the world. Elizabeth the founder, took her back to school and also organized for a place for the baby to stay as she studied. According to her, many girls in Korogocho had gotten pregnant while still in school and had to drop out and eventually ended up in a life of crime and drugs. She considers herself lucky to have escaped such a life with the help of Ghetto Classics. Mary's plan is to finish her studies, stand on her feet and be able to raise her child.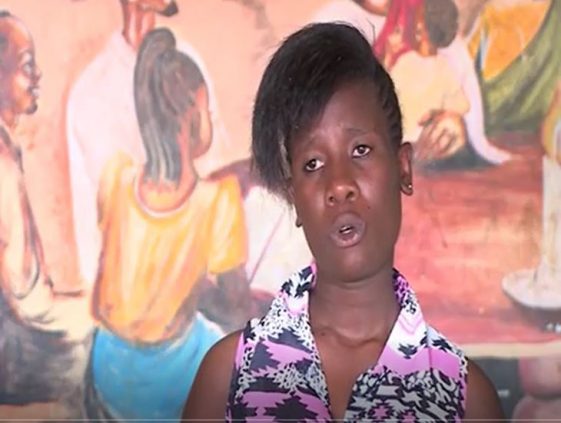 Another beneficiary of Ghetto Classics is Stephen Kamau, a cellist from Korogocho who joined the programme back in 2014. Courtesy of Ghetto Classics, he has gotten the chance to play for the President Uhuru Kenyatta and the Pope. He draws his inspiration from Maya Belsitzman a cellist from Israel.
Generally, students who participated in music program managed to secure places in Safaricom Youth Orchestra. The orchestra supports them with basic needs like food, shelter, school fees and clothes. The programme has also enabled the students to improve on their academic grades as well as build confidence and a positive outlook on life as Ghetto Classics provides them with a sense of family.
As the Safaricom International Jazz festival draws near, make a point to buy a ticket and support Ghetto Classics to continue their good work in Korogocho.