Lheritier 1789 is a premier Kenyan skincare line with a unisex fragrance being it's most intriguing product. The scent features base notes of sandalwood and patchouli, balanced with rose and osthamus. A spritz is guaranteed to last you a day. What really sealed the deal for me was it's bottle. Lheritier 1789 is no ordinary glass perfume bottle. It's bottle it's compact with real gold sprayed on the metallic finish, and the price of Ksh. 4,500, it is the ultimate bargain for luxury.
It's founder, Francisca Ochieng gives an interesting story on the origins of her business. Having worked several years in the corporate world, she was able to observe how most of her co-workers weren't keen on scents. Scents were seen more of a gift item which were worn on special occasions. On top of that, a decent eau de parfum will set you back a cool Ksh. 12,000 at the very least. From this knowledge she embarked on a  journey to create an affordable scent that appeals to both sexes.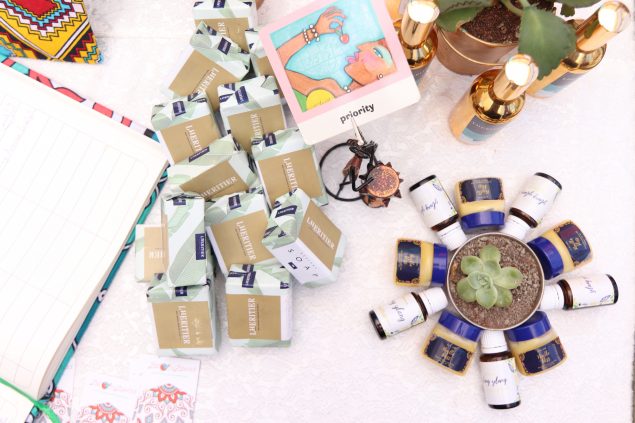 Following the positive feedback from her fragrance, Fransisca broadened her line of products from fragrances to skincare. She features soaps, scrubs, lotions, aftershave and balm. Fransisca is no stranger to the hustle of getting quality skincare products without having to pay through the nose. It's also past experience with the lack of luxury brands that failed to include Africans as well as safety concerns that motivated her to start the brand. Reports surface everyday on major brands duping their customers by masking harmful ingredients in their products. With her line, her aim was to solve this problem by giving her clientele organic, cruelty free and quality products that actually work under ten dollars. To support her claims she follows the EWG guidelines in her formulation process.
It's evident from our conversation that she is passionate about not only  providing her customers with the best skincare products out there but also growing local business here in Kenya and around East Africa. She does so by giving a platform for these enterprises on her website, favaherb. It's a one stop shop for organic products ranging from skincare to pet food.
Her strong belief in empowerment leans not only on the business side but also on the social side. She is in very much involved in charity work, notably with her plans to set up a vegetable farm with the aim of imparting agricultural skills as well as nourishing and improving the economic well being of the widows in a local community. She does this partnered up with a local religious group.
Fransisca is truly the embodiment a socially conscious entrepreneur who understands the needs of her clientele. I see a bright future for Lheritier 1789. To access her products, check her website.
Photo credit: Pius Valentino Gumo