Zuri Awards a ceremony to recognize unsung heroines in our community went down this Wednesday at a glamorous event held at the Villa Rosa. Zuri Awards is an initiative of Go Gaga Experiental in partnership with Barclays Bank of Kenya, Couture Magazine and the Sochin Agency. During the inaugural awards ceremony three women and two organisations were recognized for their outstanding work in their communities. The women included Buya Mukonzo Winfred, Natalie Robi and Suhaila Aboud of Gender Health Africa. The organisations were African Center for Women, Information and Communications Technology and Safaricom Women in Technology initiative.
The event was a culmination of an online campaign run by Go Gaga Experiental whereby they made a call for nominations looking to recognize women doing extraordinary things in their societies or organizations.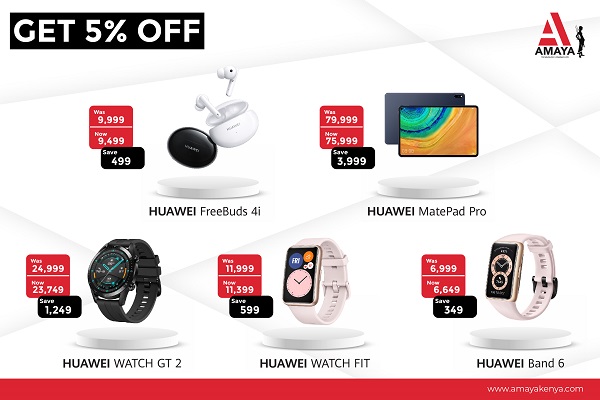 Natalie Robi of Msichana Empowerment who is only 24 years old won the Leadership award for her efforts in ending Female Genital Mutilation (FGM) in Kuria county. FGM is considered to be a heinously barbaric act and the greatest form of violence against women today. However, it is still being practiced in the Kuria community which has one of the highest circumcision rates in the country.
Today, over 200 million women and girls are living with the lifelong effects of the cut and the number is set to rise if nothing is done about it. However, Natalie has dedicated her whole life to ensuring that every girl grows free from of any form of violence and discrimination.
I had a chat with Ms Robi to know more about Msichana Empowerment program, why FGM is still prevalent in Kuria and her efforts to stop the act.
Who is Natalie Robi?
I am a 24 year old risk taker. I love taking risks and I love taking up things that challenge me because they push me to do more and be more. My story starts with the fact that I was supposed to be circumcised when I was 9 years old but my mother saved me. After that, I was sent to boarding school where I started to talk, actually brag, about how my community would practice circumcision on women. Obviously many people were stunned by how I held the practice so highly, but I was young and that's all I had ever known – the fact that circumcision made you honorable.
At home I was however shunned because I didn't undergo the cut. I was already different in that I was the first girl in our community to join the university in 2011. In that year, the FGM Act was being implemented by parliament and I got curious about it and when I came to know more about the practice and its effects, it broke my heart. I questioned everything about my community's practices. Is this really the heritage I'm proud of? Why does no one care about the pain that the girls go through? That's when I decided to stand up and act on behalf of these girls.
Take us through the Msichana Empowerment journey
Msichana Empowerment Kuria was founded in 2013 and officially registered in 2015. I started out small; by taking sanitary towels to some of the girls in the area. I came to notice how much this small gesture meant to these girls but it was one girl's story that made me decide to take up the job full time.
In January 2015, one girl approached me and she was crying. She told me the story of how she had been defiled by her father since she was 5 years old but the issue couldn't be reported since it was a taboo. I started following up on that case, trying to push it to the relevant authorities but no one was willing to help. I sat down to think of what would happen if I left and how this girl would have no one to defend her. That is when I decided to stay in Kuria, followed up on more cases and rescued about 30 girls in that whole year from the cut.
Why do you think FGM still being practiced so openly in your area?
I believe there are many reasons. One would be because there has been no one to stand up and say that FGM is wrong. In comparison to the almost 1,000 elders in our community, the 100,000 could stand up together and say no more to the cut.
There's also the issue of how uncut Kuria women have a lower status in the community and are banned from some activities. In my case i was shunned by my peers after my mother refused to get me circumcised. This made growing up very hard because i didn't have friends and If I walked around the village I would be abused.
People also need to be educated on why the practice is so inhumane and how the lives of so many women are adversely affected by going through it. The fact that it can cause severe bleeding, infections, infertility and even death should be enough to get people to say no to it. For instance, for a young girl who has been subjected FGM the pain does not end with the cut of the blade. She unfortunately has to relive the trauma on her wedding night and when she eventually becomes pregnant she faces the prospect of life-threatening complications.
What are the challenges you've faced so far?
It hasn't been easy running Msichana Empowerment on my own money. I own a few chicken which I sell to cater for some of the expenses like buying sanitary towels. Keeping the girls in school is also not easy and we need all the help we can get for example donations of books to the Msichana Empowerment Center and sanitary towels to keep the girls in school.
I've also received quite the number of death threats from the elders in my community for shunning the practice but I'm glad that my family supports me. My mother always prays for me and she keeps reminding me of how she believes in me and that pushes me to do more for the girls.
How did you come to know about Zuri Awards and how did it feel when you won the Leadership Award?
I didn't even know about the awards until a friend of mine tagged me on one of their posts and encouraged me to participate. So I went ahead and submitted my application, mind you this was a day before the deadline! I then got a call informing me that I had been shortlisted and I had never been happier.Winning the award was a surreal experience for me. I was overjoyed to say the least, but it was the fact that I was recognized by people who do so much more than me that humbled me. There were so many great women and leaders in that room and I was more than humbled to be there with them. I founded Msichana Empowerment Kuria to help girls like me have a chance at life and to realize their potential. Zuri Awards is doing a lot in recognizing the efforts of these women.
What is the future like for Msichana Empowerment?
Very bright! We are planning our very first annual End FGM Community Champions Celebration this April. The aim of the celebration is to recognize and award extraordinary community members who have courageously stood up against FGM in Kuria. From this event, we hope to encourage others to challenge their beliefs about the act and stop more girls from undergoing it.
I also hope that more girls, not just in Kuria county, will be able to stand up for themselves and their rights. Being a woman who has been put down by her community's heritage isn't easy, but standing up for what you believe in and being able to pursue what drives you is much more rewarding!