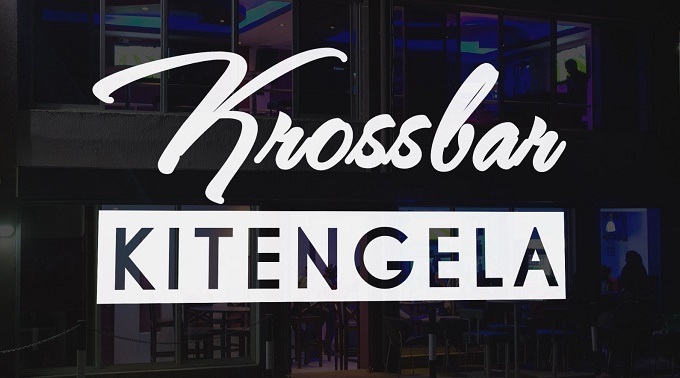 Ever been in a new hood and wanted to grab a cold one but had no idea where to start? This has happened to me a couple of times and I had to start looking for someone from that hood to recommend a spot. This is more so because I am one person who is very particular about my drinking spots, it could be that age is finally catching up with me. I generally like an establishment where I can enjoy my tipple with minimal hustle from other imbibers not to mention the 'mchele' peddlers. It is due to this that we will start doing a review of the spots that that we feel that make the cut at different hoods within Nairobi and its environs so as to make things easier for peeps. We will move to other towns as we go along.
This week we will start with the Krossbar in Kitengela. It is located at the Tarrikiville Mall about 2 Kilometres from Kitengela town. The establishment moonlights as a sports bar so If you are a football fan you will definitely love it though a classy one at that. The clientele who usually frequent this is establishment are more of the mature crowd so you will definitely not encounter the kids who after taking two drinks start causing chaos. For most of the patrons this is a local so you will find that almost everyone knows each other and the football banter is usually epic. The ladies do not have to worry about getting bored as the resident Dj usually has killer mixes and DJ Crème de la Crème also rocks the house at least once a month.
The drinks are also reasonably priced with local beers going for Kshs.200 , Guiness plus other foreign beers go for Kshs.250. Whisky ranges from Kshs.2,000 to 5,000 depending on what your poison is with the Jameson 750 ml going for Kshs.3,500 and the Johnie Walker Black Label going for Kshs.5,000. Grants and William Lawson goes for Kshs.2,000.
In the event that you feel hungry as you enjoy your tipple, the establishment has a kitchen that serves some awesome food which reasonably priced.  A Kg of mbuzi fry goes for about Kshs.900 with accompaniments going for Kshs. 100. If you are a large party and order over 5 kgs of meat you are entitled to free accompaniments. What I liked about them is that rather than the basin of warm water and a dirty piece of bar soap commonly found in la kibandanski that adds more germs that it removes, these guys provide you with a hot towel to clean your hands. In this era of food poisoning after eating in restaurants, I have to commend the guys at Krossbar in that I have never had neither heard of a complaint about their food in the years I have eaten there. The order also arrives at the stipulated time unlike in other establishments whereby an order can even arrive two hours late. The food is so good that one @CurateKE had to give them a shout out.
Iko matumbo ingine inapikwa pale Krossbar, Kitengela …. *checks watch* Naona it will be my medicine for the day.

— CurateKE |Ngaruthi (@CurateKE) September 23, 2016
//platform.twitter.com/widgets.js
On the ambiance, the establishment has an urban and hip atmosphere making it an ideal place to hang out. Downstairs consists of a bar and a terrace which allows one to sip their drink while watching cars passing on the highway. There are adequate television sets so you won't miss any action on the screen wherever you are seated. The upstairs section consists of a lounge with comfortable seats, so if you have come out with a date this is the ideal place to hang out. The staff at the establishment are also very courteous and ready to serve. The establishment also accepts card and Mpesa payments in case you run out of cash.
So if you are ever in Kitengela and don't know where to hang out, check out Krossbar and I can assure you that you won't leave disappointed.