Safaricom yesterday announced the availability of its new interactive app named MySafaricom app for Android and iOS. The app will enable the 7.8 million smartphones users on their network to perform a wide range of operations like purchase of data, information on data bundle balance, transfer and redemption of bonga points, access to M-PESA statements among others.
The app also contains searchable information offered by Safaricom through Knowledge Base. This includes information on bonga points, M-PESA services, going or calling abroad and Top up. One can also search for any other query.
Prepaid users can view their their airtime balance in real time while the postpaid users can view usage for the month or request a detailed invoice to be sent to their email addresses. For the postpaid users one will no longer have to wait till end month to know their bill as you can view usage in real time and if need be request a statement which I think is a plus for planning purposes.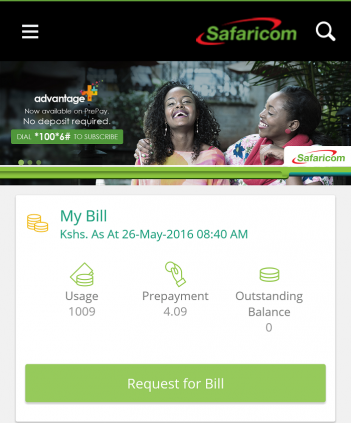 Under account balance postpaid users will be able to view the minutes accumulated over time and also the data balance. Thus eliminating the issue of data running out on your unexpectedly something that most people have been complaining about.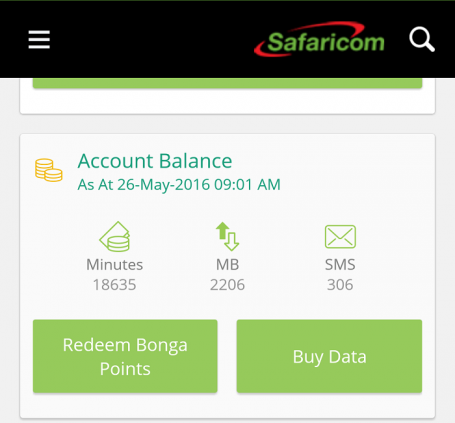 Other functions of the app include management of SMS, sambaza, skiza, roaming services, a store locator with opening times and the various means that customers can get in touch with the contact center.
The app is available on the Safaricom AppStore, the Apple App Store and Google's Play Store for Android. Functionality provided by the app will remain accessible through the *100# menu and other USSD menus for those who don't own smartphones.