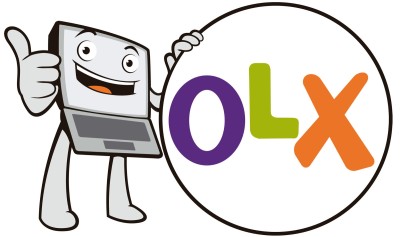 I've been looking for a couch for a while now. Problem is that when you're looking for something without an exact picture in mind, it could be a bit of a hustle. If you're in the same shoes, a place with sufficient options is important. Considering, I am new to the game and my budget might not be up there, a second hand couch seems like the best options. In comes OLX.
Obviously I searched the word "couch" to begin with just to see where it would take me.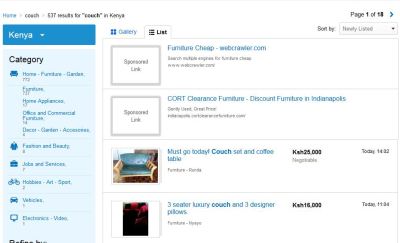 I got 537 results, with items pricing ranging from "free" to 150,000 Kenya shillings. The range of the items is great and making a pick will obviously be a hustle. To make it easier you have to be specific with what you want. There are two seaters, three seaters and even five seater couches on offer on the site and if you're not specific with what you're looking for, making a decision might be tricky.
The other trick I found was to search for synonyms. For example, the other term people like to use is sofa. So I keyed in "sofa" at the search tab and was met by even more results. 4,497 to be exact. From the initial page I got prices ranging from 125,000 kenya shillings to the "free" one. Imagine someone selling a 5 seat sofa for just 10,000 shillings.
The next step in the process will be to contact a buyer once I make my decision but all in all the product showcasing on the platform is awesome.