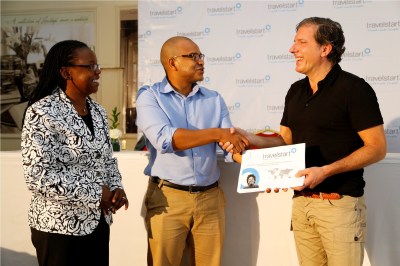 According to a new report launched by Travelstart, Kenyans are charged more than double than they need to for air travel within and outside the country. Titled, The Great Rip-off, the report also indicated that most of the affected routes in the country were the preferred holiday destinations that include Malindi, Lamu and Kisumu.
Travelstart Country Manager Bryan Kariuki, when announcing the report findings said that affordable air travel costs could be the key to unlocking the stagnating domestic tourism figures
The Kenyan tourism sector has greatly suffered in 2014 from the effects of terrorism and the Ebola outbreak in West Africa. Statistics from the Kenya Tourism Board (KTB) for the first half of this year indicate that international tourist arrivals to Kenya fell by 13.6%, compared to a similar period last year. These numbers have been falling since 2012. A comparison to the corresponding period this year indicated a 24% drop.
Domestic tourism's contribution to the sector has almost stagnated at 40%. The Kenya Economic Survey 2014 showed that Kenyans occupied 2,699 bed-nights last year, a drop from 2,787 bed-nights the previous year.
The Great Rip-offreport states that more Kenyans will be encouraged to travel once average pricing reaches an affordable level for the populace.
From the report, Travelstart is cheaper than any other agency 93% of the time. A return ticket to Malindi was going for Ksh14,725 at some agents during the time of the survey. At the same time the same ticket on Travelstart was selling for Ksh7,267. Some travelers to Kisumu were charged Ksh13,230 by their agent, whereas on Travelstart they would have paid Ksh5,715 for the same ticket.
The price differentials also exist for international destinations. One agent was charging Ksh90,000 for a return ticket to Dubai. The same ticket was going for Ksh33,091 on Travelstart.
For all flights originating from Nairobi, Travelstart was cheaper on average 95% of the time to Malindi, 75% to Lamu and 88% to Kisumu. Across East Africa, they were cheaper than competition 96% of the time to Zanzibar, 90% to Dar es Salaam,100% to Entebbe and 94% to Juba.
On the global routes, the online travel agency was cheaper 85% of the time to London, 95% to Guangzhou and 100% to Johannesburg and Dubai.
Travelstart Founder and Global CEO Stephan Ekbergh said that the company set-out to avail affordable air travel and was glad that the Kenyan office had managed to achieve that.
The survey sampled 12 routes, all from Nairobi; three local, five regional and four international. Three type dates, immediate, short-term and long-term, were checked in the second week of October 2014.
Immediate dates covered departure from the last week of October and return from the second week of November; short-term captured departure from late February 2015 and return from mid-March 2015