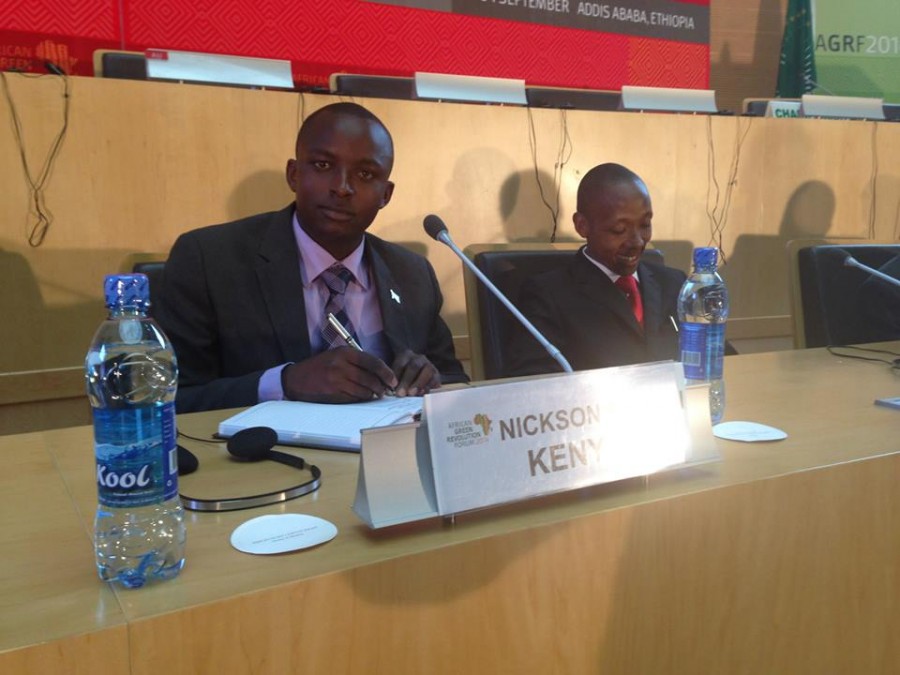 Nickson Muturi, 24, a final year student at Egerton University emerged victorious at the just concluded Agribiz4Africa competition, which was carried out in Sub-Sahara Africa. Muturi, beat other 800 youth drawn from 18 countries in Sub-Sahara Africa in the competition that was sponsored by Enactus Kenya and Syngenta.
The online competition ran for four months and was open to youth aged between 18-30 years from Sub Saharan Africa who submitted business and communication ideas, judged by an independent panel comprised of academia and business leaders from the continent.
Muturi's winning idea is providing a whole meal solution through cassava combining crop and animal value chain. An independent panel was impressed by the initiative and chose it as the wining idea con the basis that it was the most feasible and likely to have the greatest impact.
"We are proud to have worked with Enactus Kenya in establishing this competition which is aimed at engaging young people and supporting the development of their ideas for transforming African agriculture," said Syngenta's Chief Executive Officer, Mike Mack.
Muturi was awarded USD 10,000 (Sh850,00) as startup capital.