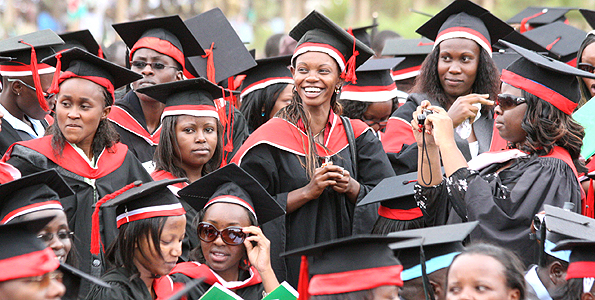 Every year the country produces over 20,000 graduates into the job market but majority of them wil not gain employment. The unemployment rate has been over the 40% mark and even though we understand that not all graduates will be employed one of the reasons being raised for this is that the graduates do not meet the technical skill level required to succeed in the job market.
This is seen as a major challenge for companies operating locally but instead of complaining, are companies doing enough to improve the job skills in Kenya?
ARM cement struggled with this in the 90s as they were going into the cement business. At the time there were not enough engineers who had the technical skills required so what they did is that they started an in house training program and an internship program for new employees and university graduates. This is one of the steps that companies can take to improve the skills level of graduates in the country.
At the moment, ARM employs over 25 interns each quarter at every plant. These graduates are given projects over 3 months and at the end of that period they present it to the MD and the board of directors. This is aimed at improving not only their technical skills but their confidence as well. As it stands the company now has 98% local staff due to such measures.
Most of the major companies in the country run internship and graduate trainee programs but this needs to cut across the board. The main concern could be the financial capacity to pay these interns and trainees but if you overlook it there is more to be gained as it will make it easier for them to gain staff who meet the levels required.
There can also be a partnership set up with local universities to start training programs while the students are still in the varsities. These can be run concurrently with their curriculum and would go a long way in making our local graduate employable thus reducing the current unemployment rate. The companies can target talented students straight from the university and invest in giving them the skills required on top of what they get from their curriculum. The students in turn will be loyal to the company and will have no queries joining the companies straight after campus.
They say that a majority of our local graduates are over educated and unemployable due to the gap in skills but it is time that companies take this as a challenge and invest in improving the job skills in Kenya.